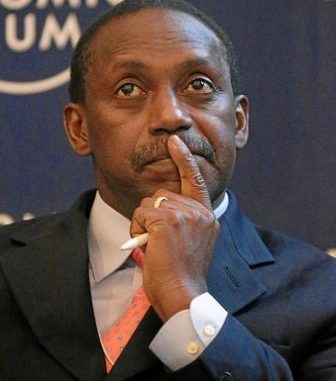 Supporters of  the National Grand Coalition ( NGC)  burst into joy in Kambia yesterday as their flagbearer Dr. Kandeh Yumkella won what seems to be only the first round of the petition filed against  him by Mr. Abubakarr Sankoh , a registered voter of Constituency 062,  that he is a dual citizen of the U.S. and Sierra Leone in violation of Section 76 ( 1a) Act 6 of the 1991 Sierra Leone Constitution and the Public Elections Act (Act 4 ) of 2012 , which barred him from running for Parliament and the Office of President.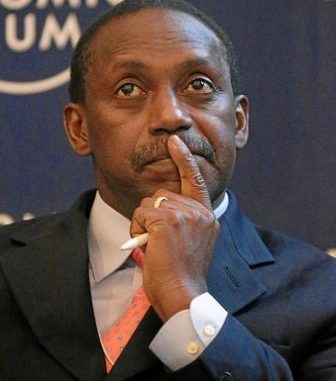 Mr. Umaru Fomba, the Returning Officer for Kambia , in his ruling on the petition, upheld the provisional nomination of Dr. Yumkella as Presidential candidate for the NGC  on the grounds of insufficient evidence.
When the news broke yesterday, NGC  supporters went berserk with jubilation in Kambia and in the social media and thought the case was over until they were reminded by the COCORIOKO Publisher about the caveat in the last paragraph of the ruling which stated that : "However, there is further opportunity for an appeal on the matter at the National Elections Commission's Headquarters in Freetown." Before the end of the day, the APC officials in Freetown told newsmen and women that they were indeed going to fight the case , not only at the NEC Headquarters but through the courts, if necessary.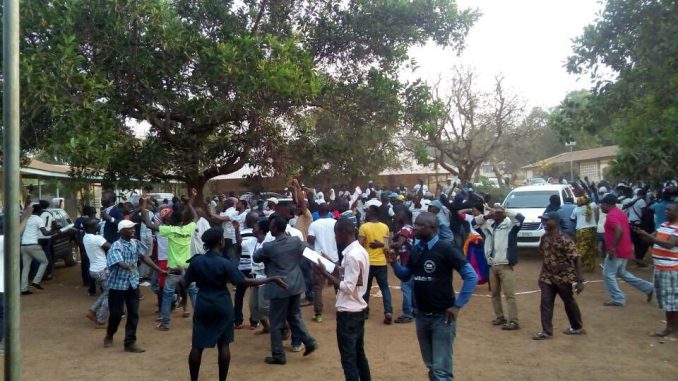 The petition against Dr. Yumkella has stirred a bitter debate on the social media and online discussion forums . NGC  supporters are accusing the APC  of orchestrating a witch hunt against their candidate while APC  supporters are accusing the NGC Presidential candidate , Dr. Kandeh Yumkella of being a crook and a cheat who knows that he still holds dual citizenship but lied recently that he renounced his U.S.  citizenship in November. The APC  is also contending that even it was true that he renounced that citizenship in November,  Dr. Yumkella was a dual citizen when he registered to vote earlier on.
Today, opposition newspapers in Sierra Leone had a field day with banner headlines taunting the ruling APC  for losing the petition, but from what APC  officials are saying, the battle has not even started yet. According to them, what happened in Kambia yesterday was just a grand dress rehearsal for the real battle during which they say they plan to expose Dr. Yumkella that he is a dual citizens and thus unfit to contest the election.