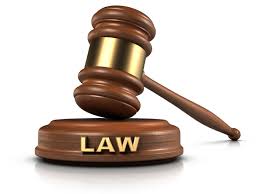 By Titus Boye-Thompson
The National Electoral Commission has suffered another defeat at the hands of the Judiciary when the Supreme Court threw out their request for a stay of execution of Judge Mansaray's landmark order of Monday 26th March 2018. In what is being seen as a judicial and Constitutional merry go round, the National Electoral Commission seem to be under pressure to undertake one of its simplest tasks as an Institution mandated to oversee free, fair and credible elections in Sierra Leone.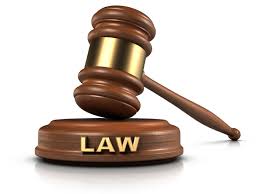 In a ruling on Wednesday 28th March 2018, and on an application by NEC's lawyers on grounds seeking to query the jurisdiction of the High Court of Sierra Leone that had heard and entered judgment directing that NEC undertake the conduct of the run-off and other residual elections on Saturday 31t March 2018, the Supreme Court denied NEC's motion to dismiss or otherwise declare null and void the Judgment entered by Justice Mansaray of even date. The Court ordered that a substantive hearing of NEC's application for review be adjourned to 5th April 2018 but in the interim that the orders of Justice Mansaray of the High Court must be complied with in full. The Electoral Commission I nor under Supreme Court orders to conduct the elections with manual counting and the announcement of results from District level polling tallies.
Albert Massaquoi had sounded bullish during a radio interview this morning when he denied that NEC was under a compulsion to obey Justice Mansaray's ruling and that the NEC had already set in motion the mechanism to test or otherwise dismiss that ruling at the Supreme Court. Claims by the Director of Media and External Relations at NEC that the High Court of Sierra Leone does not have the jurisdiction to examine matters of electoral law and the conduct of the just concluded general elections of 7th March 2018 has now been laid to rest by this ruling from the Supreme Court.
Election observers are beginning to distance themselves from the aftermath of the recent general elections held on 7th March 2018, which many had hitherto given a certificate of being free and fair. They have however observed that even though the elections had been conducted in a peaceful and somewhat free and fair manner, it was the vote tallies that had encountered some problems and traditionally, elections observers are not that much involved in the process of vote counting and announcements of final results. ECOWAS Head of Observer team, Dr Amos Sawyer, former President of the Republic of Liberia had expressed concerns about the vote counting process and declared that on the return of the second team of observers for the run-off scheduled for Saturday 31st March 2018, his team would be prepared to conduct their observations and to ensure that the vote is indeed managed in a credible way before submitting their final report.