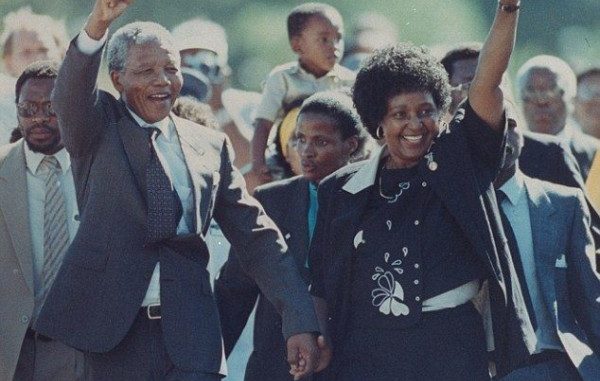 By Gayle Smith :
From Beijing to Bloemfontein, Cairo to Cuito Cuanavale, London to Lagos, Nelson Mandela was revered as a statesman, a prophet of peace, a man of integrity and a beacon of hope.
From 1994 to 1999 he was our president. In retrospect, it's easy to forget that Mandela's tenure as the first democratically elected president of South Africa was often a rocky affair. Crime, unemployment, housing, education, racism – many of the quandaries that continue to dog our country today – weighed heavily on Mandela's shoulders. As did the weight of expectation of a divided nation.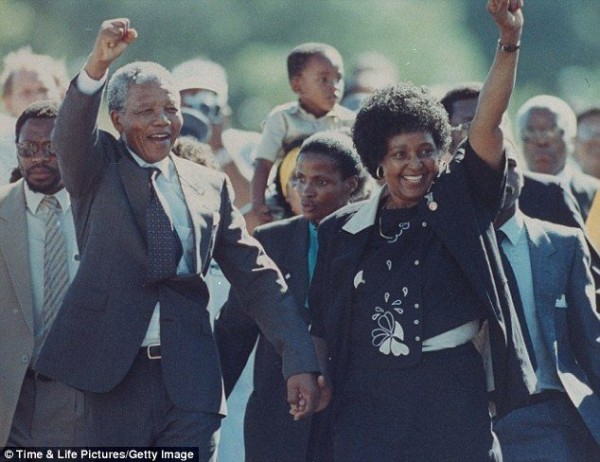 When he took the oath of office on May 10 1994, Mandela was already embedded in the hearts of the nation. Nothing, it seemed, could hoist him any higher in the stakes of public opinion. But Madiba's response to news of his R700 000 presidential salary – "No, this is too high. I would like you to cut it down." – did just that.
Described by journalist John Carlin as "the moral colossus of our age, an individual whose example will inspire humanity forever", Madiba set the bar of expectation very high in his aspirations for our country. He repeatedly stressed that it was a collective effort and that together we could attain the lofty ideals of his vision.
His 1999 state of the nation address emphasised the fundamental importance of discipline, a work ethic, personal responsibility and a respect for life.
Three years earlier, during his 1996 address, he said: "We can neither heal nor build if the rich in our society see the poor as hordes of irritants; or if the poor sit back, expecting charity. All of us must take responsibility for the upliftment of conditions and prepare to give our best for the benefit of all."
His was committed not only to us, but to our continent, and he exhorted us to "assert a collective and individual identity as Africans, committed, among other things, to the rebirth of the continent and being respectful of other citizens".
His desire for our greatness was tempered by the reality that "the healing of the South African nation is a process, not an event", as he told the Sunday Independent in 1998.
Reconciliation was the cornerstone of his presidency and he exemplified an incredulously high capacity for forgiveness.
In spite of this, much of his early years in office were spent soothing the still throbbing wounds of the victors and the persistent fears of the vanquished. A month after the first democratic elections, in an address to the Senate, Mandela attempted to assuage white fears with a humility made more so by the dizzying heights of his global stature when he said: "I would like to go down on my knees to beg for peace in this country."
The issue of white fears was one of the many vexatious issues that proved that despite every attempt to elevate him to the status of saint, Mandela laid no claim to saintly patience.
In 1998, at a meeting of white liberals in Cape Town, Mandela pulled no punches when he told the audience that the days of white privilege were over, that whites had caused South Africa a great deal of harm and had to accept full responsibility for that.
He reminded them that they had a role to play in the future of the country.
Ever the conciliator, a year later, Mandela convened a private meeting with high-profile expatriates, who flew in at his invitation. He wanted to understand what had driven them away and how they viewed the country.
Madiba was loved by all, but was not immune to criticism. Former leader of the Democratic Party Tony Leon and Mandela's parliamentary nemesis laced his critique of Madiba's 1999 state of the nation address with a healthy dose of humour when he said: "Notwithstanding his enormous moral authority and his great bipartisan leadership, which is unquestioned, we think that the presidential jet has paid too many trips to cloud nine."
The ANC didn't hold back when it felt aggrieved by Mandela's decisions to assign whites to key posts.
Shortly after Madiba assumed the presidency in 1994, Bulelani Ngcuka, then the ANC's chief whip in the Senate, rebuked him for his appointments of Dr Chris Stals as governor of the Reserve Bank, General George Meiring as chief of the SA National Defence Force and Dr Zach de Beer as ambassador to The Hague.
Madiba acknowledged his party's annoyance, but stuck to his guns.
The biggest internal donnybrook to shake the ANC on his watch took place around the report of the Truth and Reconciliation Commission, with the party in the one corner and Madiba – an aspirant pugilist in his youth – in the other. The ANC challenged the final report on the grounds of its scathing criticism of the former revolutionary movement and tried to stop its publication in court. Mandela disagreed and said so publicly.
Whatever obstacles he faced while he had the top job, Madiba refused to sweat the small stuff. His image was public property and everyone felt entitled to a piece of him.
When Trippy Grape, a small recording company, used an image of Bob Marley rolling a joint with his face superimposed over his, it caused uproar among the not-so-irie moral majority. As the legal eagles debated the merits of the case, Madiba simply said that he had more important matters to attend to.
He remained equally sanguine in 1998 when the Mother City Queer Project produced a poster with Mandela's face surrounded by images of queens, transvestites and transgendered revellers. Under the image ran the line: "Mad about the Man. A Queer party celebrating Madiba's 80th birthday."
The poster elicited not a squeak of protest from the man himself.
In 1994 when the Post Office released a stamp with Madiba's image, they discovered that they had been pipped to the post by the Soviet Union six years earlier. They had released a stamp with the iconic image of Mandela from the Rivonia Trial bearing the words "Hero of the South African liberation struggle" in Russian in 1988.
Madiba's philosophy of not sweating the small stuff also infused his openness to people who needed him. While on an official trip to KwaZulu-Natal in 1998, the mother of a young woman who was hijacked and murdered requested to meet with him. Mandela agreed and made the time.
Mandela was a generous and sometimes controversial giver. In 1998 he contributed money to anti-apartheid cleric Allan Boesak's legal defence fund when the disgraced reverend was left without counsel due to lack of funds.
Madiba, revered internationally and feted by kings, queens and heads of state, was not always liked. In April 1998, obscene references to him were found on a parliamentary notice board, sparking an official police investigation.
Earlier that year, the BBC screened a documentary by a former Labour MP Brian Walden, in which he portrayed Mandela as a failed revolutionary, and called him amateurish and feckless.
Madiba, who regularly eschewed the label of messiah and saint, simply responded with his inimitable humility, saying: "We live in a free world where people are entitled to make an assessment of an individual. When treated as an ordinary human being, one was prone to do fairly well in one's work. If treated as a saint, one was likely to disappoint."
There was Mandela the principled party pooper. When the embassy in Washington threw a huge bash in 1994 in his honour at which revellers broke into a triumphant version of Nkosi Sikelel' iAfrika, Mandela would have none of it and stood stony-faced until they sang Die Stem as well.
And then there was Mandela the wild card. He ruffled American feathers when he described a 1995 $100 million US aid package to South Africa as "peanuts".
He rebuffed any criticism of his friendship with Cuban leader Fidel Castro.
When his reign was over, he went willingly as he said he would. But not before delivering a final parliamentary speech in 1999 that had his audience in stitches. Announcing a 4% increase in pensions, Madiba expressed excitement at the prospect, describing himself as a penniless geriatric with a younger, new wife to maintain. When he coughed halfway through his speech, he took a sip of water and expressed disappointment that he had not been given something stronger to drink to celebrate his departure.
He enjoyed his retirement, and launched the 46664 campaign against HIV and Aids in Africa, and was the most visited man in Houghton, Johannesburg, where he lived with his wife, Graça Machel.
Every celebrity and statesman came to have their picture taken with the most famous man alive.
Finally, he spurned city life and moved to his hometown, Qunu, in the Eastern Cape in 2011. This was after a health scare that sent the world into panic, which was exacerbated by the bumbling communications from the South African government.
When a Dakota thought to be carrying his medicines crashed on Wednesday, December 5 2012, in the Drakensberg, it was seen as a bad omen.
But Mandela pulled through and was released after 18 days in hospital.
He spent another 10 days in hospital in March 2013 and was re-admitted to hospital on June 8, for a recurring lung infection.
It was subsequently revealed that the ambulance broke down on the cold night when he was admitted to hospital.
On June 23 the Presidency released a statement according to which Mandela's condition had become critical.
Mandela was released from hospital on September 1 and recovered at his Houghton home until his death last night – a year to the day after the Dakota crash.
We, along with the rest of the globe, salute Nelson Mandela, statesman, prophet of peace, man of integrity and symbol of hope.