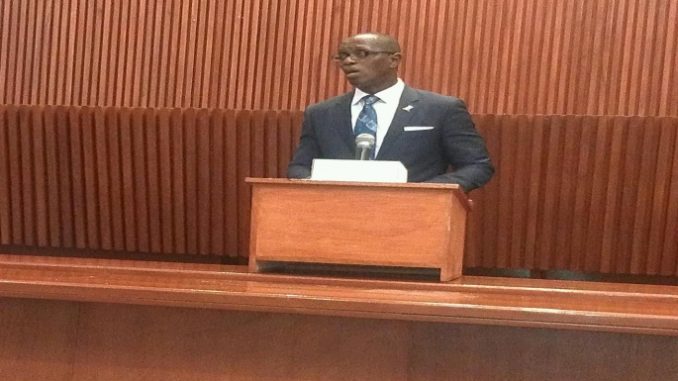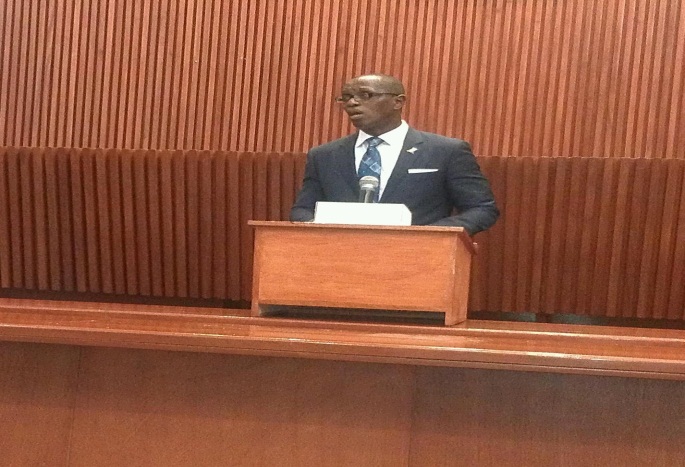 Mabel Whenzle, FBC Intern:
Speaking at a press briefing organised by the National Ebola Response Centre at NERC's Headquarters in Freetown, the newly appointed Chief Executive Officer of the National Ebola Response Centre Rtd. Major Palo Conteh stated that the magnitude and geographical extent of the Ebola outbreak in Sierra Leone requires a significant and robust response in both capacity and structure.
He said the outbreak possess an unprecedented challenge in terms of human capacity, finance, operational and logistical requirement and threatens national and international health.
He noted that the centre was created to address the enormous challenges posed by the deadly virus so as to provide firm command, control and direction to the military and humanitarian experts working on the ground.
The Rtd. Major assured the press of the centre's readiness and unflinching determination to combat the virus saying that NERC is poised to take prudent action and will ensure that the right decisions are taken to contain and defeat Ebola in SierraLeone as quickly as possible.
Highlighting the major priorities of the Centre, the CEO said they would need to ensure that there are medical and management teams available to run new Ebola Treatment Centres across the country. 'We urgently need more capacity on the ground to support work at the community level. We need offers of technical support to the command and control hub, staff to provide management and medical care for Ebola treatment beds, medical trainers to supplement government's training capacity and additional capacity.'' He posited.
Major Conteh admonished the public to take the existence of the virus very seriously as it poses serious danger to our lives, the country and the world at large.
He warned against attacks on ambulances, burial teams and the erection of road blocks, and urged members of the public to take all necessary advice from medical experts on the prevention and control of the Ebola virus disease.
He applauded the efforts of both national and international partners who have been very supportive towards the fight against Ebola and reassured the gathering of his continued support and commitment in ensuring that Ebola is totally eradicated from Sierra Leone.