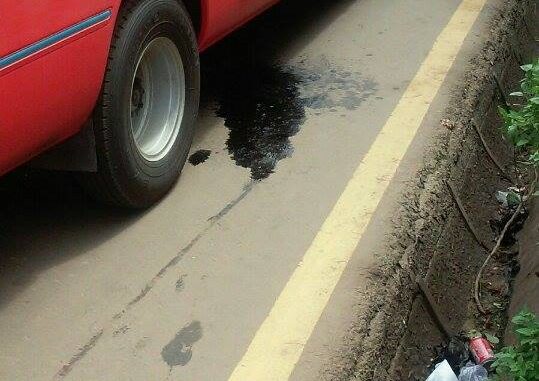 The social media has been buzzing with reports that one of the 100 new buses brought to the country by the Government developed mechanical trouble during the parade of the new buses in Freetown yesterday.
Pictures of one of the red buses packed by the side of the road close to a ditch were pasted on social media and the story was that the bus could not even climb the St.John Hill . A black substance said to be leaked oil from the bus was shown under the vehicle.
Additionally, a photo was shown of the engine of the bus, which seemed to be old and rusty.
Well, the Sierra Leone Road Transport Corporation has made a press release debunking the allegations.
READ BELOW :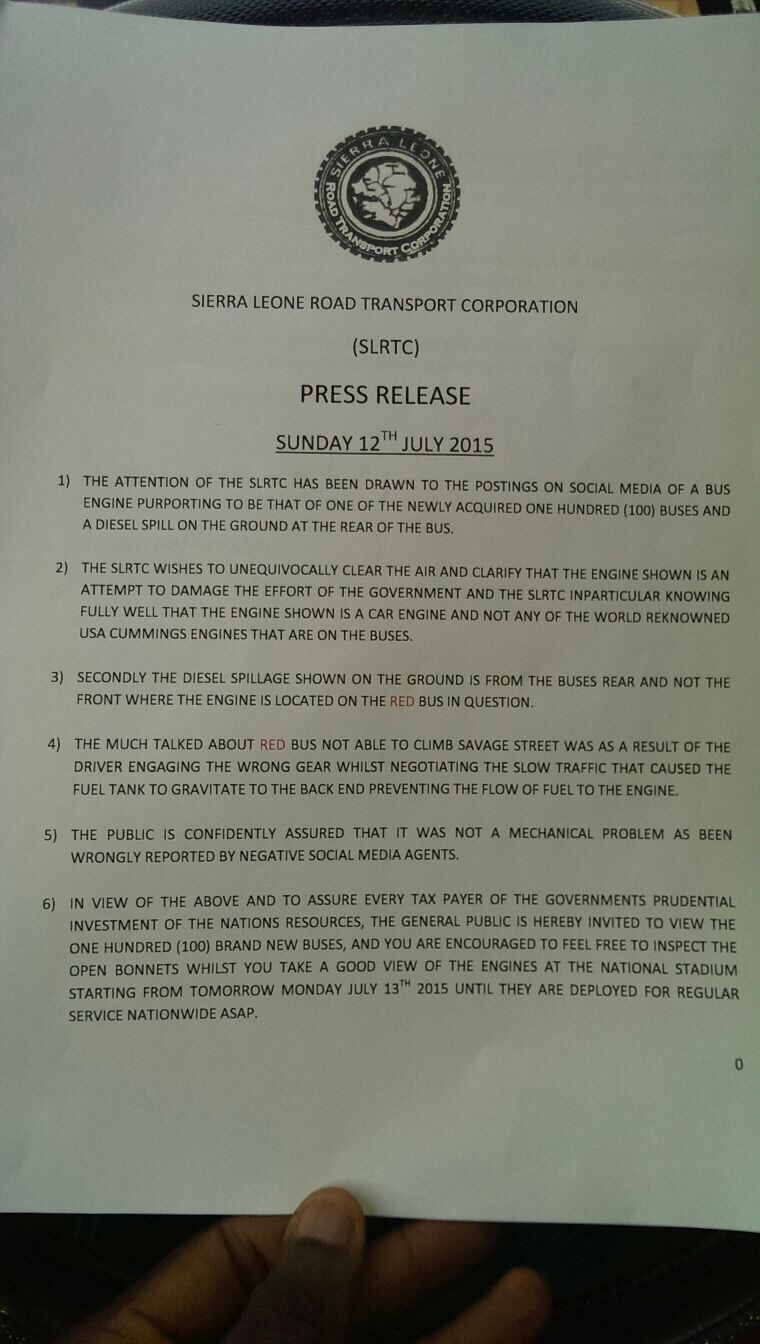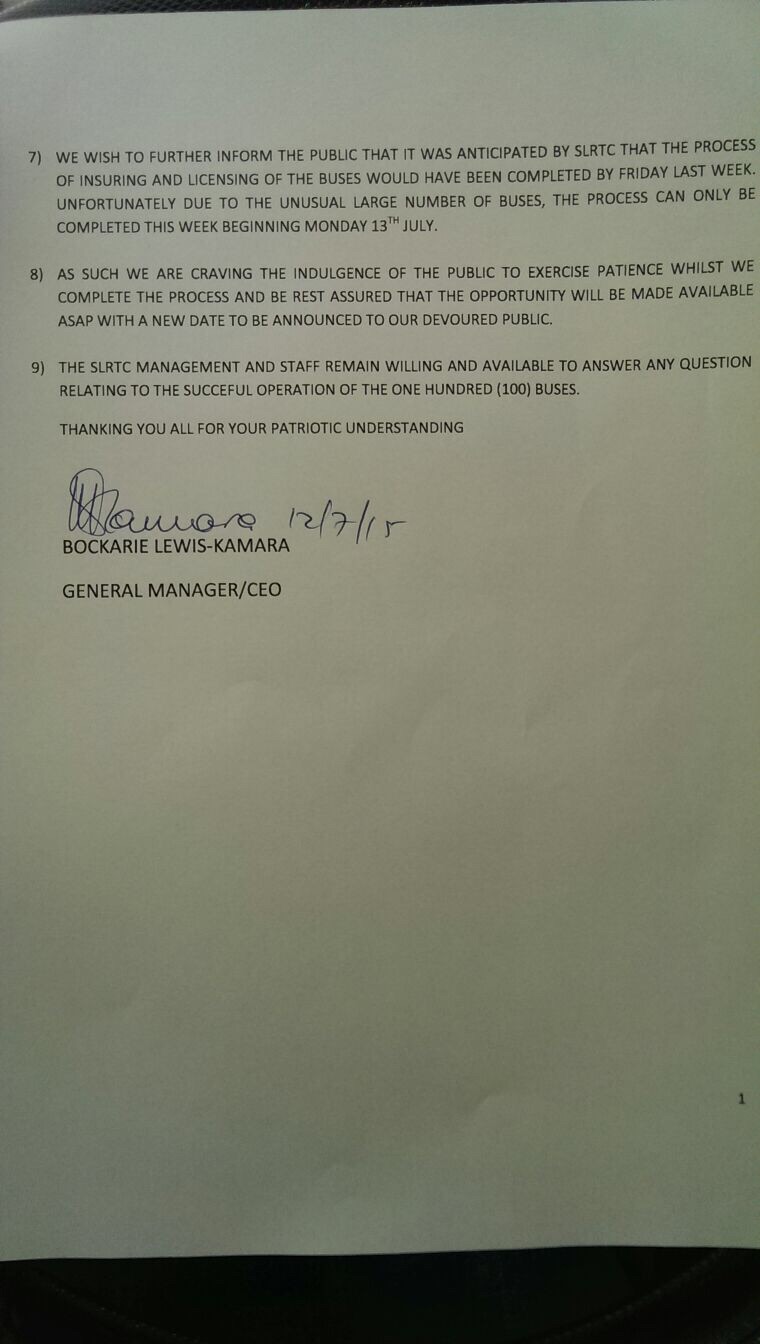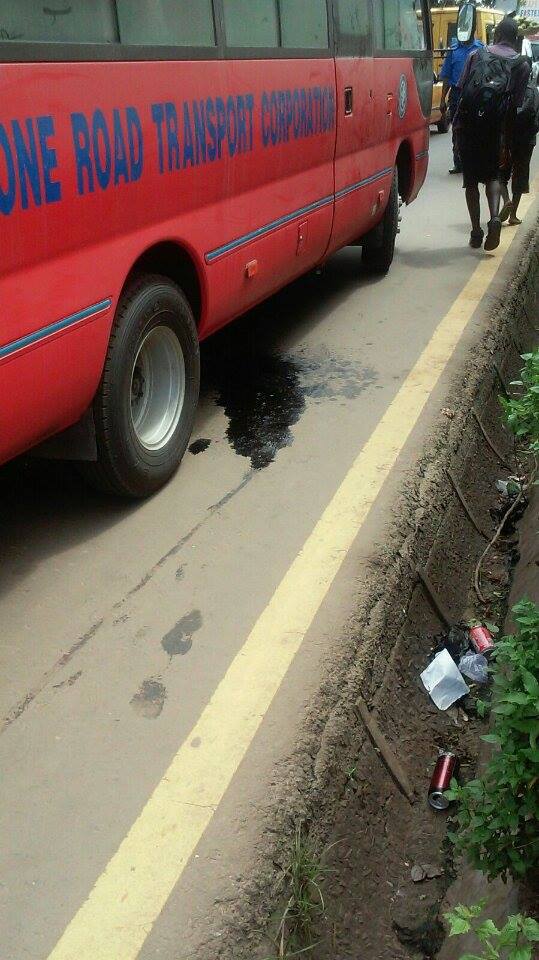 THE BUS ALLEGED TO HAVE BROKEN DOWN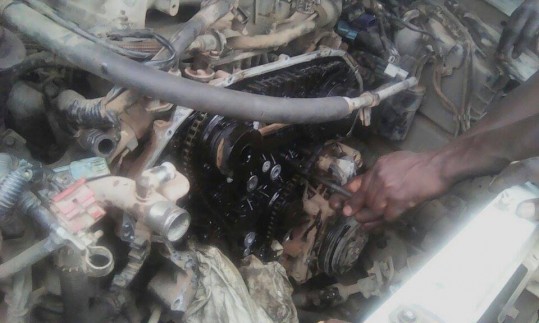 THIS WAS THE PICTURE POSTED ON SOCIAL MEDIA . BUT SLRTC SAYS IT IS NOT THE ENGINE OF THE BUS. IT IS A FABRICATION.