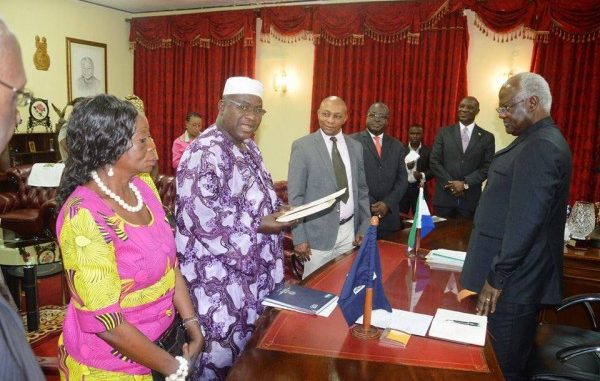 By State House Communications Unit —
Mr. Mohamed N'fa Alie Conteh was sworn-in today Thursday 12 February as the new Chief Electoral Commissioner and Chairman of the National Electoral Commission at a swearing in ceremony held at State House, Freetown.
Mr. Conteh was formerly the National Electoral Commission (NEC) commissioner for the northern region and was appointed to his new post after his predecessor Dr Christiana Thorpe retired.
The oath of office was administered by His Excellency the President, Dr Ernest Bai Koroma at State House.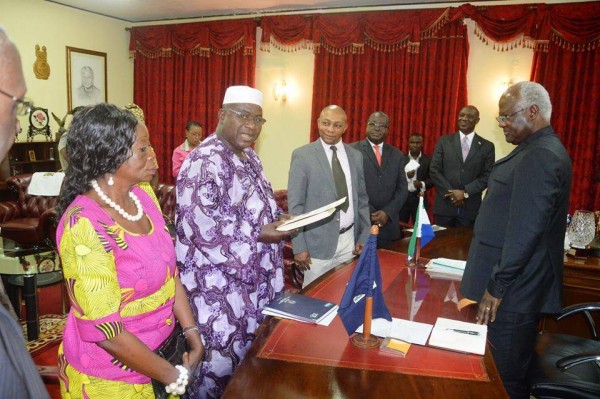 Congratulating the new chairman of NEC, President Koroma stated that the general conduct of elections has improved remarkably, and added that the new Chair was part of the two previously held elections which were acclaimed by both local and international organizations to be free, fair and transparent.
With his background and experience in elections spanning over 20 years, the president urged the NEC boss to improve and build on the general conduct of the electioneering process in the country as well as strictly adhering to the provisions of the laws of the country. He continued that elections are pivotal to peace-building and a prerequisite for a country being accepted as democratic.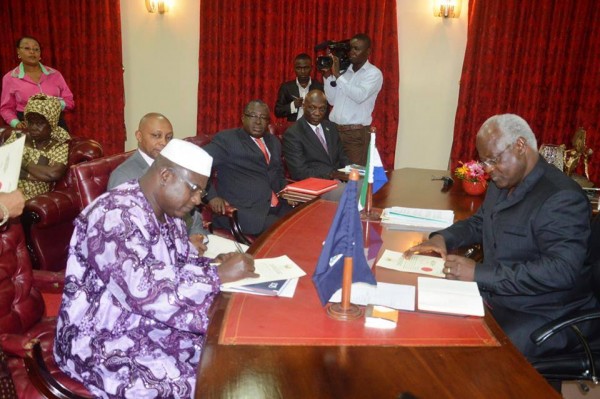 Subscribing to the oath of office, N'fa Alie Conteh said that as Chairman and Chief Electoral Commissioner he will continue to support, uphold and maintain the constitution of Sierra Leone by law established. He assured the president of the commission's commitment in the discharge of its functions, and categorically pledged to ensure professionalism prevails in the conduct of elections in a fair, credible and transparent manner.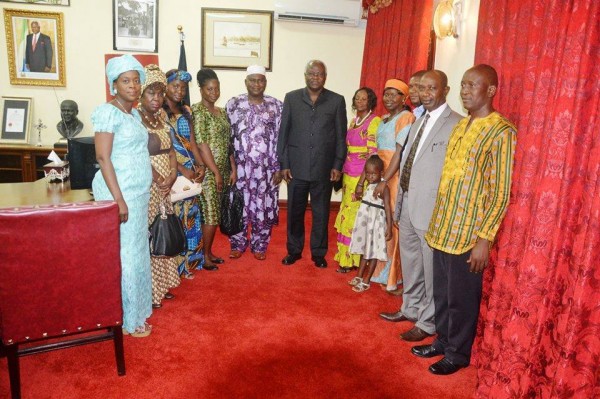 Dignitaries present include the Secretary to the President Mr. E.B. Osho Coker, Attorney General and Minister of Justice Mr. Franklin Bai Kargbo, the Chairman of the Political Parties Registration Commission Justice Tolla Thompson, Minority Leader in Parliament Dr Bernadette Lahai, Minister of Political and Public Affairs Hon Kemoh Sesay, Other Commissioners of NEC and family members of the new appointee.