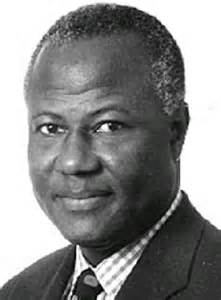 FREETOWN (AFP) — Sierra Leone's new leader, President Ernest Bai Koroma, on Friday declared that the war-scarred country has turned a page on its bloody past and is headed for economic growth again.
"A new era of peace, security stability and social economic progress has come to our country," he said in his first ever address to the nation since taking office three weeks ago.
He made the address during the first session of the country's 124-strong parliament in the capital.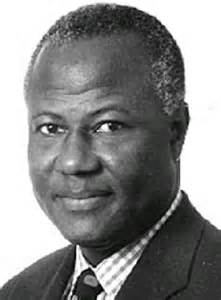 "Never again shall we turn against each other to spill the precious blood of our brothers, sisters and children as a new dawn has broken on the horizon of our nation, bringing forth a new Sierra Leone where there are no ethnic or regional boundaries," he added.
"I am in politics to make a difference," said the leader of the All People's Congress (APC), which had been in opposition but narrowly became the largest parliamentary party in August polls.
Koroma went on last month to win closely watched elections seen as a test of whether the former British colony had put the violence of its 1991-2001 civil conflict behind it.
The war, funded by blood diamonds and considered one of the most brutal in modern history, left around 120,000 people dead and thousands more mutilated and traumatised.
To foster post-conflict reconciliation, Koroma said the recommendations of a truth and reconciliation commission (TRC) created under his predecessor after the war would be applied.
The TRC report has gathered dust on the shelves of the former government since it was handed over to ex-president Ahmad Tejan Kabbah on October 5, 2004.
"There is a need to put more impetus behind the process of reconciliation and to provide the appropriate mechanism for the spirit of reconciliation to continue to flourish," Koroma stressed.
Lawmakers attired in their party colours brightened the atmosphere at the ceremony with both government and opposition legislators clapping lustily and raising clenched fists in support of Koroma's speech.
In parliament's forecourt, hundreds of party supporters from the ruling APC, the former governing Sierra Leone People's Party and the opposition People's Movement for Democratic Change, hobnobbed, carrying placards reading "a new dawn is here".
Koroma vowed to root out widespread corruption in Sierra Leone, which is rated the world's second poorest nation despite its huge diamond wealth.
He said the country's anti-corruption law of 2002 will come under review make the anti-graft task force more effective and independent.
Alleged cases of corrupt practices by public servants would be a subject for investigation and prosecution, he said.
"The culture of impunity that has taken root in Sierra Leone will be eliminated," he said.
To promote transparency and accountability, he ordered that all public officials including himself would be required to declare their assets.
He pledged an economic turnaround within the next three years.
Koroma warned that in a "new Sierra Leone where we will work harder than before", civil servants should separate their work from politics and will no longer be allowed in political activities under his administration.
He pledged that his government will cooperate with international agencies fighting to stamp out the trafficking of arms, drugs and people, in his desire to promote the rule of law.