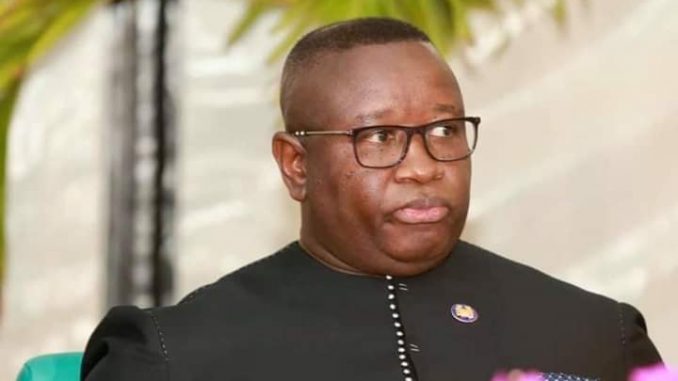 By Sorieba Sillah
The crisis of Sierra Leone  Democracy today is a big concern for the people of Sierra Leone, and a test of memory and commitment begins to be exhaustive with a possible hope to pass. But it seems the New Direction Government of President Julius Maada Bio is under growing pressure from his party supporters, and the people of Sierra Leone due to the unfolding situation in handling the state affairs with the Opposition APC Party which has provoked fury amongst patriotic Sierra Leoneans as they see no resolution to the political debacle.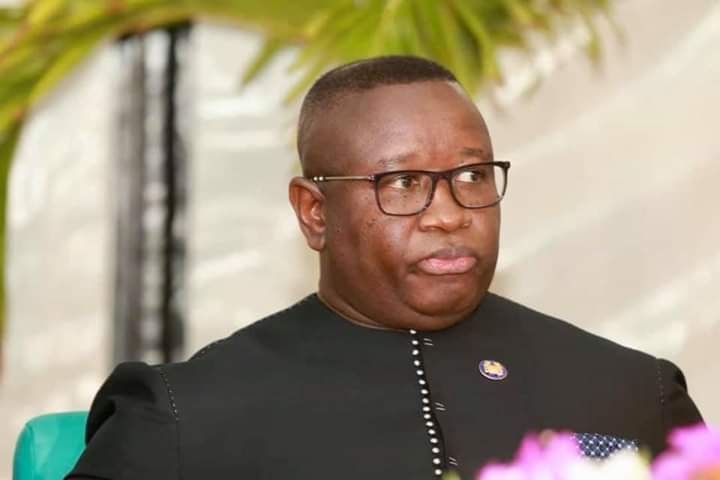 This is the time Sierra Leoneans should examines their county's very being because of the partisan debacle between the two great old parties the SLPP And the APC. The All People's Congress Party should be fully aware that, the people of Sierra Leone will not forgive them for the human trauma of our times, and their failures were heightened by the entrenched power of the crooks surrounded by Ernest Bai Koroma's dynasty who were not in appreciation of the human sufferings with no political support and no popular resonance. The APC should now acknowledge their mistakes while in power which alienated a large number of the Sierra Leonean populace. Instead of concentrating and engaging into grudge with their traditional rivals, it's better to heal the wounds with the people of Sierra Leone who fully knows that, these two great old parties grudge is a testament from their colonial chemistry of hatred for each other. Seemingly, the only thing they have in common is that they blast for each other.
The atmosphere in Sierra Leone is largely an embarrassed Silence as many supporters of the president's own party already feel their loyalty to their party has been tried beyond its breaking point, and the president Julius Maada Bio has stands to be accused of giving away his party's political power to their traditional rivals, and has been seen as a hubristic and gaffe-Prone which has been epitomised by a general discontent and rejections from his own local Party members with somehow reassuring of his broken promises in corruption fight drive. For the president to survive this backlash in his party, he needs to do something active towards the state since he had the duty to govern with an acute awareness of fact in which the country has been transiting from a chapter of worst economic bankruptcy.
President Bio's Promised crack-Down on Corruption is going down the drains and it's about to becomes a shadow of its former self, as he is now struggling to push through the tough reforms needed to galvanise the country.The President needs a United SLPP to achieve his promised goals but he doesn't have that as a lot of disparaging comments coming from his local party supporters while our politics in the country is also descending into thuggery by the opposition Party. Why do we have the ACC and the Commission of Inquiry? Is it a cynical ploy for a political gains? I think the New Direction Government has already given up its battle on fighting corruption as the big guns are now sitting in limbo.
On the face of things, President Bio is under pressure to address the gaping cost of living, and also facing to appease the radical elements in his party who are running out of patience and would like to see the New Direction Government takes an aggressive steps towards former regime officials whom the SLPP Government claimed they stole Millions of Leones including Ebola Money. They promised to hold accountable those to be found wanting. A Commission of Inquiry was setup but nothing substantive is found. Why now can't the New Direction Government focus on governance and try to amend the muck up with their traditional rivals ?
The people of Sierra Leone 🇸🇱 fully aware of the animosity between these two great old parties. A grudge that is a testament from their colonial chemistry of hatred for each other. Part of this hatred is a reflection on their history and seemingly, the only thing they have in common is that they blasts for each other. Our country 's reputation is being damaged by the opposition party's behaviour in making a lots of fuss and noise that has exposed the wretched moment of politics in our country, for the Opposition APC Party, it's dignity and it's self-definition of heaped insults on the people of Sierra Leone. The Apcians ruinous plan in making our country ungovernable is a reckless insouciance gamble that will provide differences in our country. They either surrender their identity as a peace loving Sierra Leoneans and remains as APCIANS but they can no longer be both on loyal terms.
The unspoken message to the opposition APC party politicians and their adoring supporters s that, the cloak of being a Sierra Leonean is thrown over all political parties and that could not be taken for granted. Their party political culture has lurched them into a chasm that has junked their anti-Country grievances and resentment that has once defined their views. As Sierra Leoneans, we should believe in the greatness of our nation. Let us stop the partisan and state sponsored divisiveness. The prevailing situation in our country today is not adoring, we are losing our valued heritage of tolerance. We need to come together as one for a better Sierra Leone 🇸🇱.
LONG LIVE THE PEOPLE OF S/L
GOD BLESS US ALL
BY:SORIBA SILLAH @PSL🇸🇱.