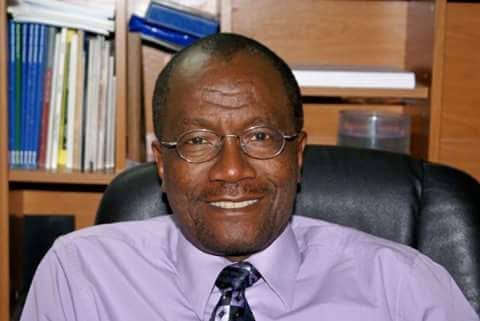 Though he has many more years to complete his tenure , the Governor of the Bank of Sierra Leone, Mr. Patrick Conteh , was yesterday fired by President Maada Bio , leaving Sierra Leoneans wondering what has happened to the security of tenure in the country's public service since President Bio came to power in March this year.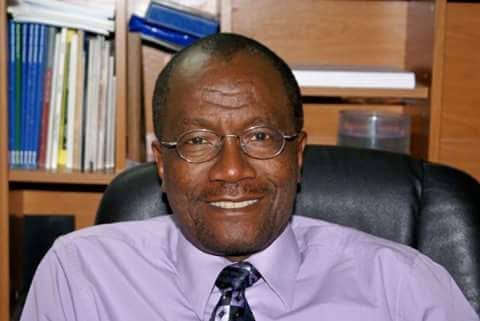 PROFESSOR KALLON : BIG TASK AHEAD OF HIM
Since Bio assumed the presidency of the country in March, hundreds of Sierra Leoneans have been summarily fired from their jobs, including tenured and contractual positions as the President appears determined to open up employment opportunities for his supporters ,  cronies and fellow countrymen and women from the South/East.
The situation has reached the point where a British MP, Hon. Neil Coyle , has filed a petition against the President of Sierra Leone for summary dismissals , discrimination against citizens from the North western part of Sierra Leone and  constitutional and human rights abuses.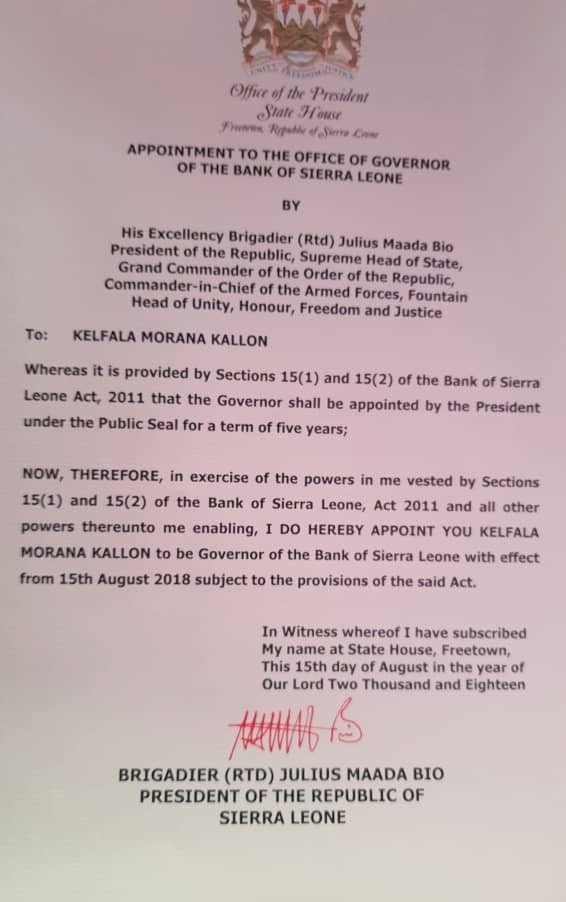 Despite these local and international protests, President Bio has remained silent and with impunity continues to fire people, in many cases, illegally as the employees are under tenure or contract and replacing them with citizens from the South/East, from where he hails. Many Sierra Leoneans on social media accuse the President of creating a huge tribal and regional divide in the country that do not augur well for peace, national integration and national reconciliation .
After illegally removing the Bank Governor, a Northerner,  yesterday, President Bio replaced him with another citizen from the South/East—a college professor from Colorado, Dr. Kelfala Kallon, who has been in the classroom all his life and has no practical experience of government or public service.  Although he has a PH.D in Economics, it remains to be seen how well he can transform the theoritical  knowledge he has been disseminating in the classroom into  productive  application of the practical economic framework desired to turn around the economy, as  the guardian of national economic and monetary policies.
Kallon's appointment  comes at a time when the Sierra Leone economy is in very serious trouble. Since President Bio came to power, the economy has been on a very serious downtrend with the national tender, the Leone, falling precipitously like a stone. The exchange rate of the Leone to a dollar is now Le. 516, 000 , which is bad news for importers, retailers and other business people as well as the prices of basic commodities in the market. During the past 5 months, the economy has spiralled  downwards to the extent that prices of food and other basic commodities have tripled. To his credit, Professor Kallon is endowed with excellent knowledge of economics but he must be able within a short time to use this knowledge to promote the economic and financial policies needed to  extricate our nation from its dire economic straits.