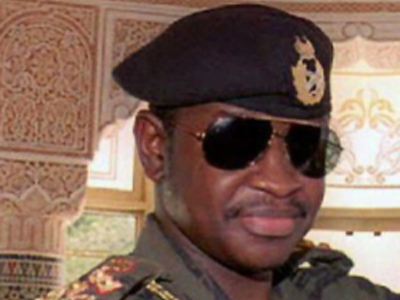 By driving  yesterday to State of House–The seat of power in Sierra Leone — to shake hands with President Ernest Koroma , hug  him and concede defeat in the November 12 presidential elections , Julius Maada Bio has behaved like a true statesman and we at COCORIOKO  believe  his gesture is worthy of praise and respect.  Whether he was cajoled  by the international community or the coalition of christian leaders who accompanied him to State House yesterday or not, Bio has at last done what the nation and the international world expected of him –And in so doing, whatever baggage he may be carrying , he has carved  out a name for himself in the folklore of Sierra Leone politics. His name will now deserve mention when the books are being written about Sierra Leone's glorious  journey to multi-party constitutional democracy. He will be known not only as the military junta leader who handed power to a civilian government in 1996 but the presidential candidate who accepted defeat and hugged and congratulated his victor in 2012, sparing his nation the destructive fate that beset other African countries where the losers refused to accept defeat.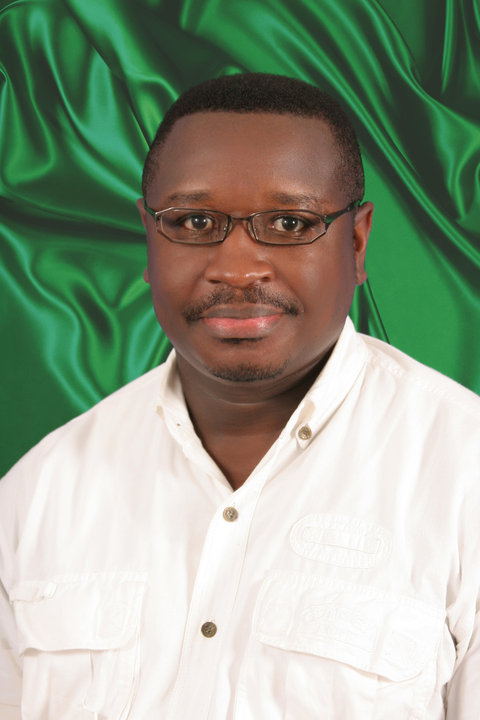 MAADA BIO DEMONSTRATES TRUE STATESMANSHIP
By taking a commendable leaf from the books of Dr. John Karefa-Smart (1996), Dr. Ernest Bai Koroma ( 2002) and Mr. Solomon Berewa ( 2007) who conceded defeats in the three post-war elections that have put our nation on the map of true democracies in the world, Maada Bio has not only ennobled his personality but he has rescued his political future. As a very young man who does not know what the future holds for him, COCORIOKO  wants to think  that  the future still holds promise for the former soldier. This was  definitely not the time for Bio to have started destroying the bridges of life he still has to cross.
Defeat in any endeavour is not a sweet pill to swallow. However liberated a man from the shackles of the pyramid of the self ( I-Me – Myself ) there will always be relics of that vaulting  ego in man  that will always want to continue fighting even after he is vanquished. It was not a Maada Bio phenomenon. It is human nature. But as individuals and people who always want to put the national interest first, we must learn to know when the game is up  and concede in the supreme interest of the our country and our people.
Truly , Maada Bio was given the full brunt  of the stick, especially by the pro-government media and forums on Facebook where his character and personality were battered out of shape, but he was  NOT the only recipient of the extremist media scrutiny that marks elections all over the world . Even the victor, President Ernest Bai Koroma was a victim of an uncompromising and ruthless press on both sides that expatiated  all that is good and depraved about our  freedom of the press. Even this wasn't a new phenomenon in our politics. Those who were lucky to have been alive as far back as 1967 when cut-throat political campaigns first graced our land could readily recall ,often with nostalgia, the pitiless onslaught the Sierra Leone media launched on the contestants , the incumbent Prime Minister, Sir Albert Margai  of the Sierra Leone People's Party (SLPP) and his robust challenger , Mr.Siaka Stevens of the All People's Congress ( APC ).
The legendary  and radical newspapers  Awoko, Shekpendeh, Scope,  Spark, The Express, Unityand We Yone ,  who constituted the media architecture of 1967 , did not enjoy the same technological sophistication that was at the disposal of the media of  the 2012 campaign ,  Global Times,Independent Observer, Awareness Times,  Cocorioko, Standard Times, Newstime Africa ,Ariogbo , Satellite, The Owl, New Daily Nation,  etc but their teeth were equally sharp  and  very ncisive and they bit candidates with the same venom.  President Koroma and Solomon Berewa can write volumes about the shocking propaganda that stalked every step of their presidential aspirations in 2007.  It is the name of the game and that is why politics is not the forte of the faint of heart, the wimps  or crybabies. Therefore we do not expect Bio to get ruffled by the media beating he received.
Mercifully, it is now over , at least for the next 5 years, and we as a nation can return to normal. The first task, obviously, is to reunite our nation. Precious  personal, regional and tribal relationships and alliances were seriously fractured by the ruthless electioneering campaign. Now, we as Sierra Leoneans –  supporters of the APC, SLPP , PMDC, UDM, PLP, NDA etc–must go back and throw loving and supportive arms around each other in the spirit of national reconciliation and national unity. We are one country and one people and must go back to the things that unite  and bind us.
It is time for national cohesion and oneness of national purpose.
Whether SLPP, PMDC, NDA, PLP or RUFP, it is time to throw our weight behind President Ernest Koroma, whom we have given a fresh mandate to help him succeed in his quest to turn Sierra Leone once more into a beacon of prosperity and socio-political greatness. There can only be one President at a time and our President for the next 5 years is Dr. Ernest Bai Koroma. He won the elections clearly and comprehensively and our duty as a nation that respects the will of the people is to give him our unequivocal support.
We congratulate Maada Bio for his show of statesmanship and we hope fanatics and extremists in the SLPP  will tow his line.