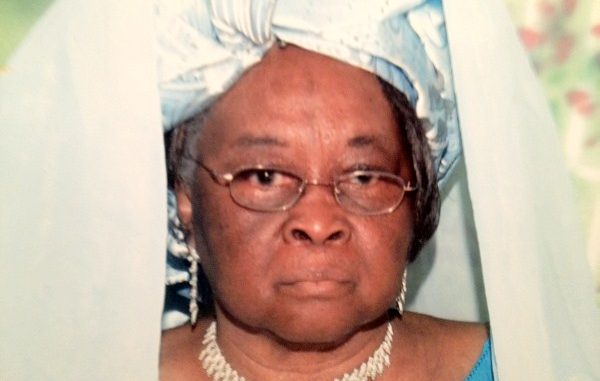 OBITUARY
THE  TEJAN THOMAS FAMILY AT HOME AND ABROAD REGRET  TO ANNOUNCE THE SUDDEN DEATH
OF OUR MOTHER, GRAND MOTHER HAJA RAILATU TEJAN THOMAS .AGE 81YRS.
SHE SUDDENLY TOOK  ILL ON FRIDAY  20TH JULY AND PASSED  AWAY SHORTLY AFTER IN THE HANDS OF HER GRAND CHILD MRS JARTU JAMES. WHO HAS BEEN TAKEN CARE OF HER THROUGH OUT THE YEARS.
LATE HAJA RAILATU THOMAS IS SURVIVE BY FIVE CHILDREN
BRIMA(BEE TEE) AND  MARIAMA THOMAS OF NEW JERSEY.
SARIEU,TEJANI,AND AMARA THOMAS OF THE UK.
SISTER HAJA RAKIATU ALGHALI OF SOMERSET NEW JERSEY
AND MANY MORE RELATIVES AT HOME AND ABROAD
SHE WAS BURIED ON FRIDAY 20TH JULY AT THE AKU MOHAMMADAN CEMETRY, KENNEDY STREET FREETOWN.
MAY HER SOUL REST IN PERFECT PEACE