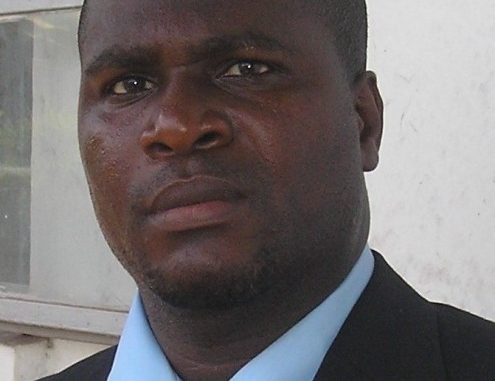 Of President Bio's Speechwriters And Plagiarism
By Mohamed Sankoh (One Drop)
Those who are now darkening, or once darkened, the walls of universities or colleges in Europe and the United States of America know that plagiarism is one of the unpardonable sins in academic circles. That sin is so despicable in the academic world that anyone who is found guilty of having committed it will be regarded as an intellectual fraudster.
But accusations, usually, surrounding plagiarism can be circumvented by being honest. Since the days of William Shakespeare and Charles Dickens, or Mark Twain and Robert Frost, authors have not been ashamed to borrow a little from others' works. But they normally do so by referencing the borrowed words, phrases, or sentences. In the case of academia, such borrowing should always fall under the categories of "endnotes", "footnotes", and "bibliographies". In journalese or Mass Communicationsspeak, journalists call it "attribution".
In the world of Creative Writing, writers do that all the time in the form of an epigraph ("a literary device in the form of a poem, quotation, or sentence – usually placed at the beginning of a document or a simple piece – having a few sentences, but which belongs to another writer"). Chinua Achebe borrows from William Butler Yeats' poem, "The Second Coming", for the title of his classic "Things Fall Apart"; Ben Okri's 1999 classic poem, "Mental Fight", is titled after a quote from William Blake's "And did those feet …"; in Tom Clancy's cliff-hanging page-turner, "The Sum of All Fears", Sir Winston Churchill's quotes are used as background themes for the novel, and the famous-infamous Amos Tutuola borrows heavily from Yoruba folklores for his "The Palm-Wine Drinkard" and "My Life in the Bush of Ghosts" (I don't know whether these two novels might fall under the "Magical Realism" genre for which Salman Rushdie and Ben Okri are known for).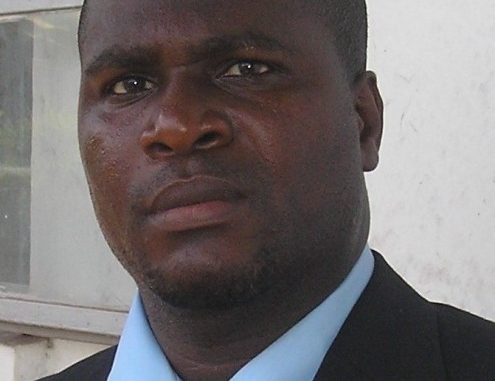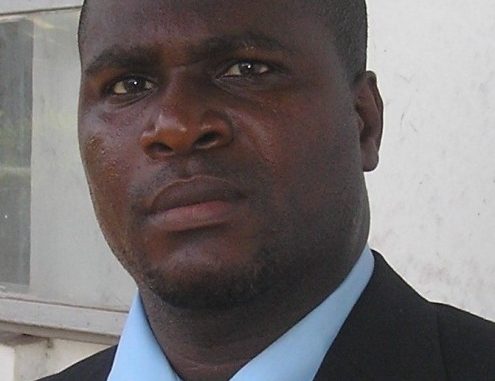 What is being explained, above, is that writers, be they academics, speechwriters, or novelists, are not always expected to "reinvent the wheel" but to improve on the existing wheel. But if a writer chooses to make an improvement on the wheel, so to speak (or write in this case), s/he is expected to show the trace or traces from where the borrowing takes place in the polishing or reinventing processes! Every piece of writing, or work if you like, falls under a particular genre. And that genre is not normally created by the writer who employs it in his or her work (s). In short, if you are borrowing from a speech or work(s); you should not be ashamed to say so or indicate that.
And that's exactly what the speechwriters, or ghost-writers if you like, at, or of, State House have not been doing whenever they write bland and drab speeches for President Julius Maada Bio. Apart from the fact that most of President Bio's speeches are devoid of clear clincher sentences, or even good transitional sentences, and other healthy grammatical ingredients that should have made them palatable; they appear to be echoes of ex-President Ernest Bai Koroma's speeches.
And such observation is not lost on the Honourable Chernor M. Bah aka Chericoco, the Leader of the All People's Congress (APC) in Parliament. Few days ago, while making his contribution to the President's last speech on the State Opening of Parliament in the well of Parliament, he observed that "[President Bio's] speechwriter is not doing justice to the President". He then accused the speechwriter(s) at State House of "inconsistencies and cut and paste". He cited "paragraph 36 of the abridged version of the Presidential Speech", under review, as "the exact words" of former President Ernest Bai Koroma while commissioning the Teko Lab in 2017.
Hon. Chericoco then twisted the dagger, in figurative terms, by pointing out that "the recent speech of President Bio and all other speeches are lacking in consistency and are engulfed with plagiarism, which is a serious crime in the country…." (According to a report in the local Nightwatch newspaper of Tuesday 7 July 2020) Such accusation is very grave and demeaning to a State House that is studded with countless "Professors" and PhD holders, coupled with the fact that President Bio himself was once a PhD candidate who is alleged to have chickened out of the programme for reasons that are still clouded in secrecy!
If President Bio is actually the matador (not as in the Spanish bullfighter but as in the archetypal representation of manliness and command), as his hangers-on want us to believe, he should have fired his speechwriters by now. In January 2017, President Nana Akufo-Addo of Ghana axed his speechwriters and shopped for new ones "when it emerged that his inaugural address plagiarized quotes from speeches by U.S. presidents Bill Clinton and George W. Bush".
In July 2016, it was found out that "elements of a 2008 speech by Michelle Obama were used in Melania Trump's address on the first night of the Republican National Convention". This brought lots and lots of storms in the Trump Campaign's mugs that Meredith McIver, the then speechwriter for the would-be First Lady, tendered her resignation but the eccentric Donald Trump asked her to stay on. In August 2018, President Trump fired one of his speechwriters, Darren Beattie, after media bashings that "he had spoken at a conference attended by well-known white nationalists". Just imagine if it were for plagiarism what the President would have done to Beattie. He would have, definitely, tweeted to the archangels manning heaven's main gates not to allow him entry!
But for President Bio, it is no big deal for his speechwriters to be engaged in alleged wholesale plagiarism. After all, what could be expected from, or of, (delete where applicable) a President who sacks someone as Minister of Local Government and Rural Development for alleged "lack of performance" only to reappoint him Attorney General and Minister of Justice few months later. I have heard from the grapevines that Sierra Leone's Fountain-of-Honour might soon be establishing a political recycling factory for those he would be firing; though it appears not for plagiarism!
It is on that note that I will end today's One Dropian dropping with a quote from Benjamin Disraeli, the Conservative Party politician who was twice Prime Minister of the United Kingdom in the Victorian era. He once noted that, "plagiarists have, at least, the merit of preservation." What a truism! By plagiarising portions of a 2017 speech by ex-President Koroma; President Bio's speechwriters, or ghost-writers if you like, are inadvertently preserving the legacy of former President Ernest Bai Koroma by putting his words in the current president's mouth.
medsankoh@yahoo.com/+232-76-611-986