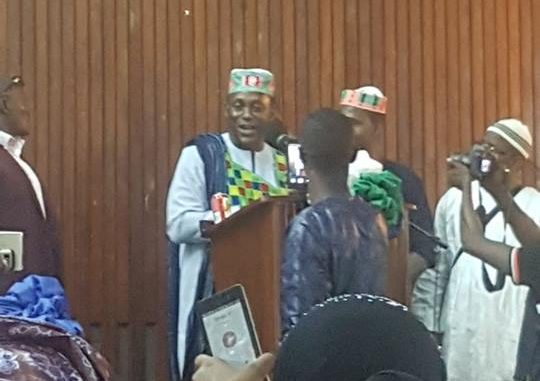 PRESS RELEASE
The attention of the leadership and the general membership of the original and parent body of the Fulbeh Progressive Union in Sierra Leone ( FPU-SL), has been drawn to a function that was held today, Sunday, 21st January, 2018 at the Miatta conference hall in Freetown and to various untrue and misleading news reports circulating wildly in the social media, in which a purported Fullah-based organization claiming deceitfully to be an umbrella organization for all Fullahs in Sierra Leone, by the name of Fulbeh Union for Progressive Sierra Leone (FUP-SL) and that the Fullah community in Sierra Leone, has unanimously endorsed the NGC presidential flag bearer, Alhaji Dr. Kandeh Kolleh Yumkella as their choice for the presidency in the upcoming presidential elections.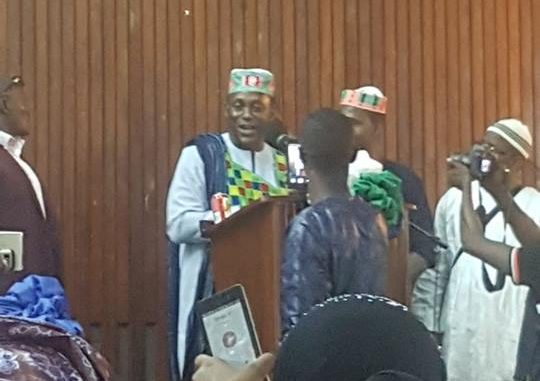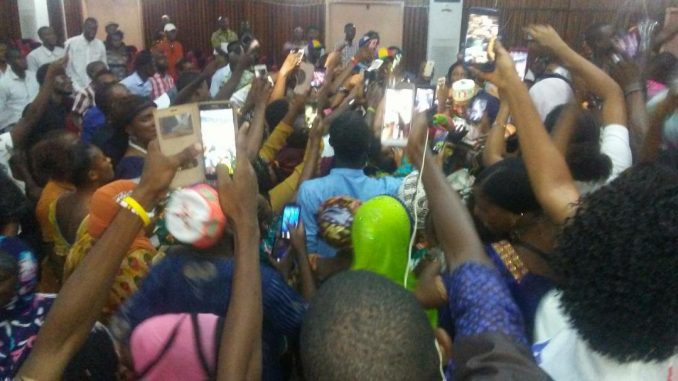 THE FUP-SL CEREMONY
Subsequent to the above, the original (FPU-SL), which was formally established in the country since 1985, wishes to clearly and strongly disassociate itself from this so called (FUP-SL) and its misguided and self-centered political opportunism and blackmail. The (FPU-SL), is a national, non-political socio-cultural organization which aims at achieving unity, peace, cooperation and progress, not only for its members but rather for the entire country as a whole.
The (FPU-SL) therefore, view this unfortunate development as a cheap and desperate attempts by unscrupulous individuals who want to achieve political gains at all cost. The so called (FUP-SL), is hereby requested to immediately retract their misleading and untrue utterances with regards to the purported endorsement of the Fullahs for Dr. Yumkella. We also call on them to halt the calculated misuse of the original (FPU-SL) registered business name and 'trade mark', to avoid legal action. In conclusion, the (FPU-SL) wishes to inform the general public that it will continue to monitor the situation closely and is hereby urging all its members to remain calm and law abiding.
Signed: Alhaji Mohamed Karim Jalloh (Kello).
Chairman, Western Area (FPU-SL)
(C) FPU-SL