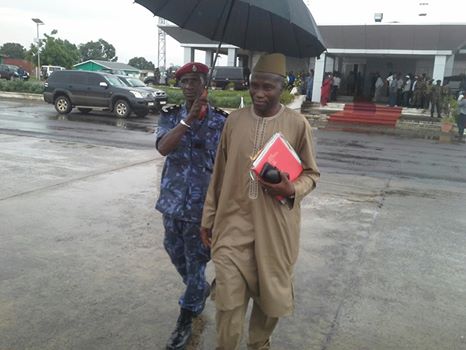 The Minister of Trade and Industry, the immensely popular Alhaji Osman Boie Kamara , is receiving treatment in a London hospital and is alive and kicking.
Yesterday, false news spread in the social media that the popular minister has passed away. The untrue story provoked a tremendous flurry of  enquiries from Sierra Leoneans all over the diaspora , with one online newspaper even going ahead to publish the unconfirmed story as news.
However, discussion with some members of the family described the rumours as false and misleading as the Minister is very much alive.
Hon. Osman Boie Kamara has been unwell for a time now and was admitted at the Choitrams Hospital in Freetown. It was decided to fly him abroad for further treatment.
We have learnt  that Hon. Boie Kamara is responding  to treatment in a London Hospital.
We wish the Minister a speedy recovery.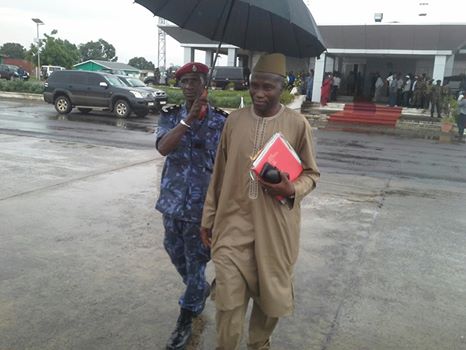 MINISTER BOIE KAMARA BEING ESCORTED BY AN OFFICER TO BOARD HIS PLANE FOR LONDON