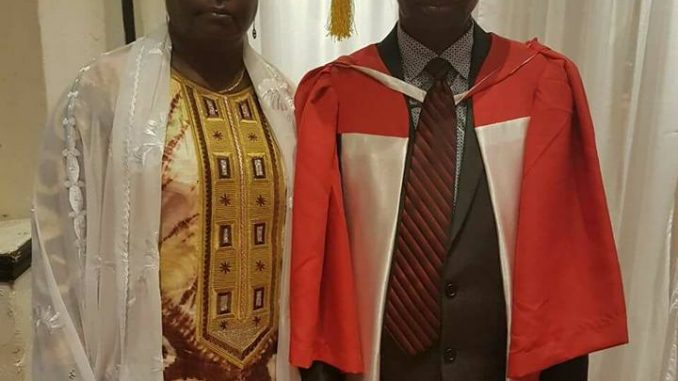 By M.B. JALLOH :
Alhaji Dr. Osman Foday Yansaneh, Secretary General of the ruling APC Party was on the 28th July awarded with an honorary PhD degree by the Common Wealth University in London.
The award ceremony took place in the affiliated university of Common Wealth in Dubai, UAE.
He was accompanied by his wife, Mrs. Isatu Yansaneh and the award ceremony was witnessed by the Charge d' affaires, Alieu Badarr Mansaray and the Liason Officer of the Sierra Leone Embassy in the UAE capital of Abu Dhabi…..