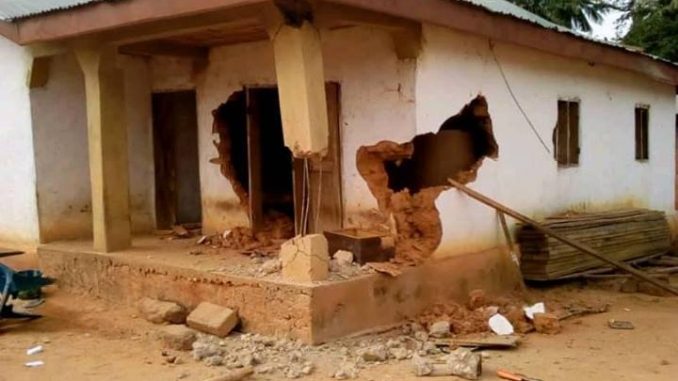 The paramount chief of Penguia chiefdom, Sheku Kalogblangoi Jibila has early this morning 1st December, 2018 escaped from Sandaru, the chiefdom head quarter town. According to councilor Abdul Dugba of ward 029,constituency 010,the paramount chief had abandoned the chiefdom since April, 2018 after being asked to refund the Le 50,000,000.00 he allegedly misappropriated or resign. Since he left for Bo, the chiefdom has been without a custodian until recently when the poro society took over.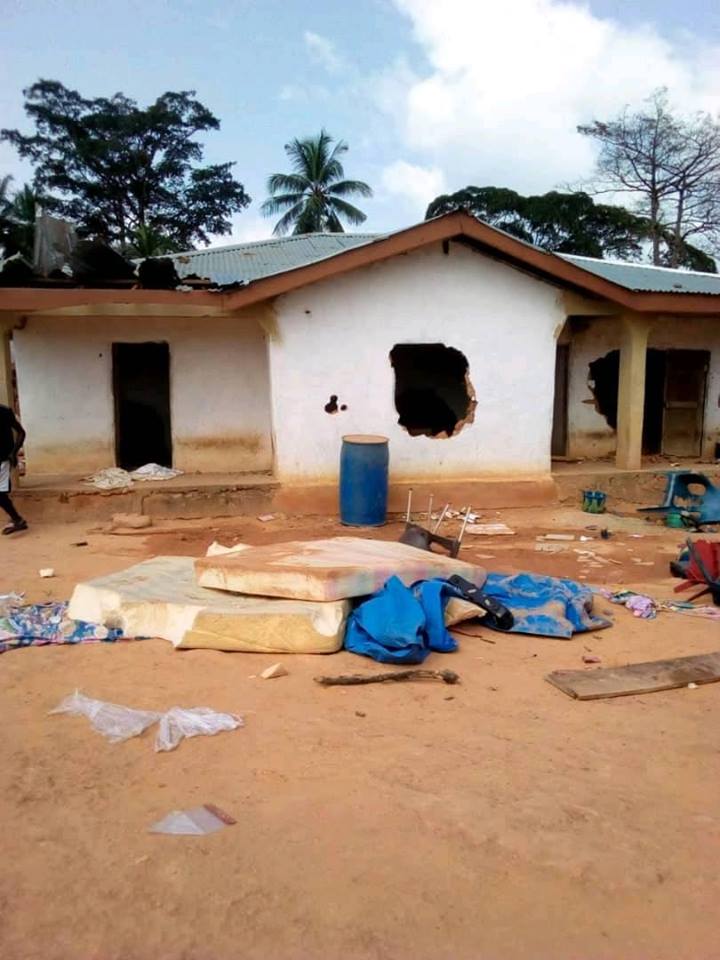 The councilor said, the paramount chief returned yesterday 30th November, 2018,at night. Upon hearing about his return, members of the society from all over the chiefdom decided to meet him. Abdul went on to say, the members didn't meet the P. C in the town."Before they arrived, the P. C had escaped.No one knows how.They then destroy his house and vehicle "he said.His whereabout is still unknown.
According to report reaching this journalist, the Kenema police were on their way to the chiefdom. My source also went on to say members of the poro society have promised to discuss with any individual or group of individuals in the poro assemblage. "The only remedy to this problem is the appointment of a regent chief or we blame the government for any mishap"Says a tribal authority. It is believed by many that the paramount chief returned to the chiefdom , having  read in a piece written by this journalist about the request of the people for a regent.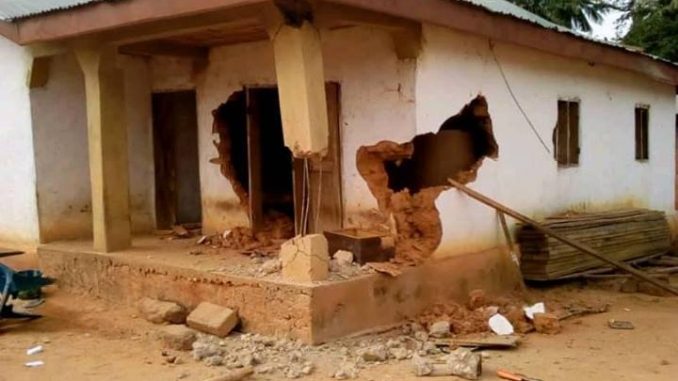 According to the Mende tradition, the poro society serves as checks and balances on the government of the paramount chief . The poro society is a very important institution amongst the pre colonial Mende of Sierra Leone and has remained respected up-to date. When the poro society takes over a chiefdom, non -members are restricted from carrying on their daily activities.

i shall bring you more details later.