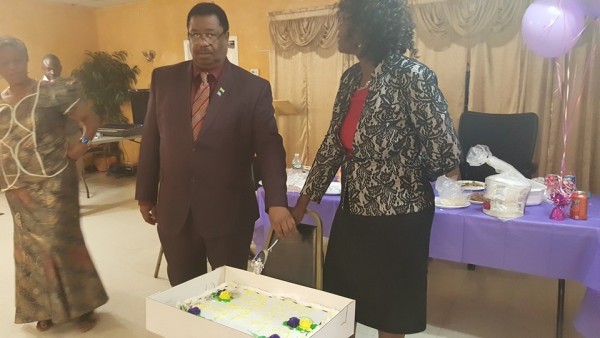 It was Pastors Appreciation Day at Covenant Child World Ministry  on Sunday November 2, 2015 .
A special dinner was organized by the church for the Senior Pastor Tigidankay Kabs-Kanu, Co- Pastor Wilfred Leeroy Kabs-Kanu and Associate Pastor Gibrilla Dumbuya.
November , as we know is Pastors Appreciation Month .
The congregation cooked big, provided a nice cake and sundry gifts for the pastors to demonstrate how much they appreciated the woman and men of God that the Lord had placed over them.
Speaking on behalf of the church, Deaconness Fatmata Levi praised the ministers for the tremendous job they were doing preaching and teaching the word as well as being shepherds over the flock. She lauded the changed lives that members testify to everyday because of the vibrant word of God they are receiving.
Pastor Kabs-Kanu, on behalf of the other pastors, thanked the congregation for their gesture. He said that it was always good to minister to a congregation that was grateful for the hard work being expended by their pastors. He praised the congregation for their commitment to the Church and the Word of God.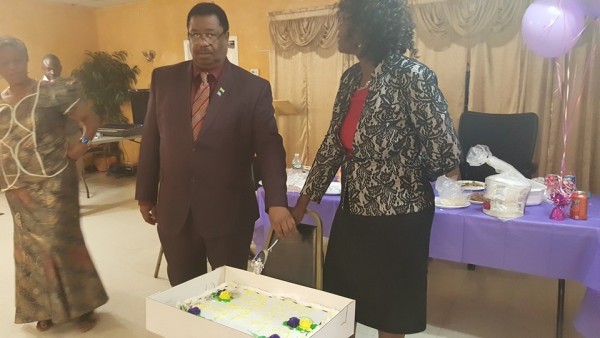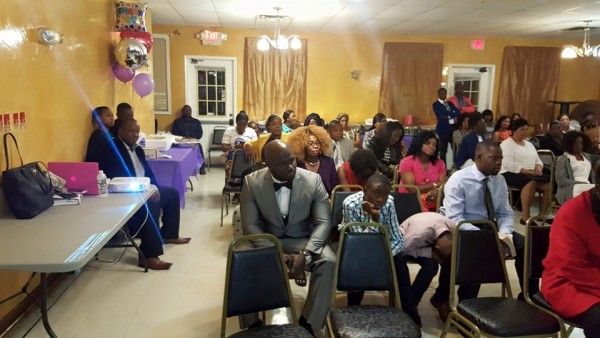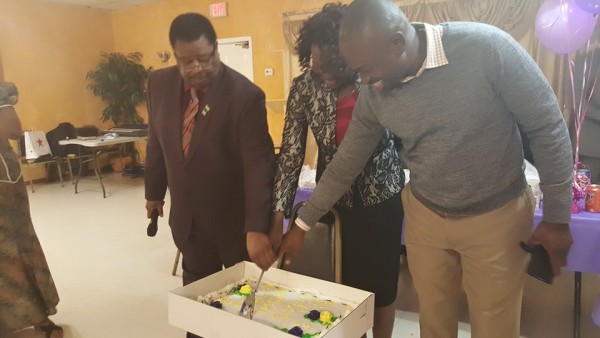 PASTORS CUTTING THE CAKE; FROM LEFT CO-PASTOR KABS KANU, SENIOR PASTOR TIGI KANU AND ASSOCIATE PASTOR GIBRILLA DUMBUYA