By Yusif Sahid Fofanan
The fiery orator and ant-corruption crusader, PLO Lumumba, who travelled to Sierra Leone this week to give a lecture bordering on corruption, actually did due diligence to his topic by looking at the fight against corruption holistically without the political lense and political gimmick the extremist SLPP family are looking at and approaching it. The erudite Lumumba, reportedly paid $70,000 to deliver his lecture here, emphatically cautioned Sierra Leoneans on their voting attitude in choosing leaders.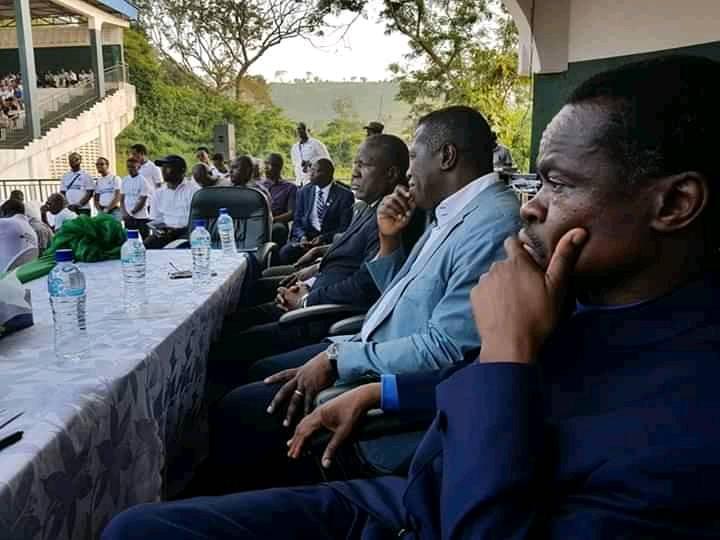 To quote Lumumba, *"Sierra Leoneans you must morally re-arm yourselves.You're now living in a country where virtue is vice and vice is virtue. Since you have chosen looters of yester-years who assumed they have undergone a Pauline conversion because they were in opposition and opposed the past Government.* He furthered, *"we need to choose our leaders well, you cannot choose past-thieves as leaders and expect a good outcome in the governance structures"*
Really, this renowned Professor indeed hit an exceptional note. He may have keenly followed events in this country and tracked the records of those that have aspired for high political offices. But coming to think about it very deeply, his statements have some elements of insinuation. He may have taken note of the current situation in the country and the allegations of thievery late President Kabba made against the current President as well as the allegation of $18 million theft the APC presidential candidate made against him in the presidential debate that preceded the last elections.
On the whole, it must be stated that PLO Lumumba is an exceptional brain in Africa. The Anti-Corruption Commission should be inviting him from time to time to give sharp lectures on the theme of corruption.