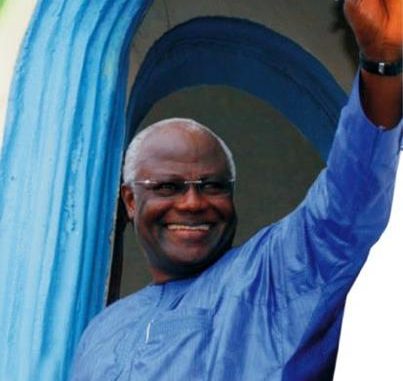 By KABS KANU :All the insults, cuss-cuss and disrespect on Facebook are caused by nothing but the fact that people are afraid of the overwhelming popularity and winsome 
personality of PRESIDENT ERNEST KOROMA. They know that any election EBK involves in will be a walkover for him.
President Koroma has not told anybody that he will be seeking a third term. He has said that he is not interested. It is the nation that wants to suggest that he go in for a third term because of the things he has done for the nation. It is left with him to accept or reject. What I was simply saying was that based on what he had done for the nation, if the people clamour for a third term, he will deserve it.
The words had hardly fallen out of my mouth when all the insults started . I can tell you all that it is not because of what I said. It is because people are afraid of the President's personality.
Few people like Bishop Billy Simbo and Kalilu Fomba had good points and I respected their views but many started to insult me because of their phobia . They know that whatever the best plans and structures they put up, President Koroma will win and continue to win elections in Sierra Leone. They believe that the APC's best hope for remaining in power is President Koroma. They have not even tried to find out who the APC will put up in 2018 if President Koroma rejects calls for a third term.
Well, whatever the case, the insults we are receiving are echoes of victory for our camp because if people were not afraid that they would stand no chance even in a referendum for a third term , they would not have been insulting us for simply saying that if the people demand it, President Koroma deserves a third term.
Whether he agrees to accept a third term or not, President Koroma has established a legacy of national development that will forever be remembered and cherished by the people of Sierra Leone. And for that, we are proud.