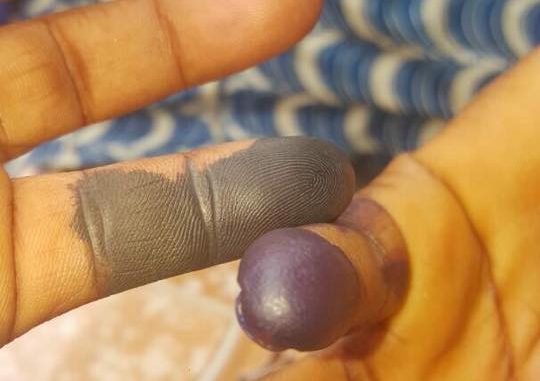 Happening now in Bo :
Voters in some wards in Bo, including Ward 267, Constituency 88, Islamic Call Society Primary School, Durba Ground in Bo city are complaing of a "Fake Ink' NEC took to some of those areas leading to multiple voting.
We are calling on the appropriate authorities to look into that allegation without any further delay. Attached are photos of the Indelible Ink in some stations and the alleged fake ink.