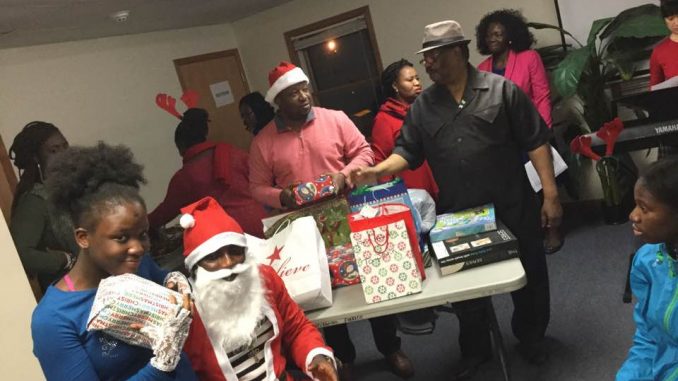 By KABS KANU
Thanks be to God , the Covenant Child World Ministries had a memorable Christmas. The church celebrated the birth of our Lord and Savior Jesus Christ with the pomp , pageantry and color he deserved . Because of the peace, love and unity prevailing in the church,  members of the congregation came together and enjoyed another landmark Christmas that will be remembered for long.
During the program, the children under the training of Sister Florence Lassayo, did an act on the Nativity —The birth of our Lord and Savior Jesus Christ, who came and died on the Cross to save man from sin. In the church, the children are taught that Jesus Christ is Lord and Christmas is all about him and they demonstrated that  knowledge not only in the play they acted but also in the recitation each and every one of them made in another act, with Bible passages on the birth of Jesus Christ and his mission on the earth.
There was also a time for testimonies during which congregational members testified about the good things that God did for them during the year.
In between the different programs, the church sang beautiful and delicious Christmas carols , led by our praise and worship team and our musicians.
Since Christmas is also for children, we allowed them to have their fun with Santa Claus who appeared with his sleigh full of goodies from the North Pole ,  amid cheers and jubilation from the children. Christmas gifts were then distributed by Santa, with the assistance of Co-Pastor Leeroy Wilfred Kabs-Kanu  and Elder Alex Fallah.
We bring you a pictorial highlight of the events.
CHRISTMAS EVE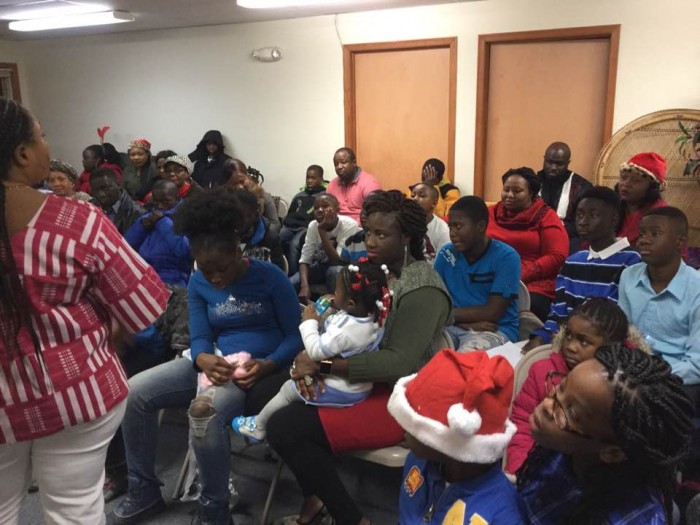 THE CHRISTMAS EVE SERVICE AND PROGRAM . SISTER YAINKAIN GIVES A TESTIMONY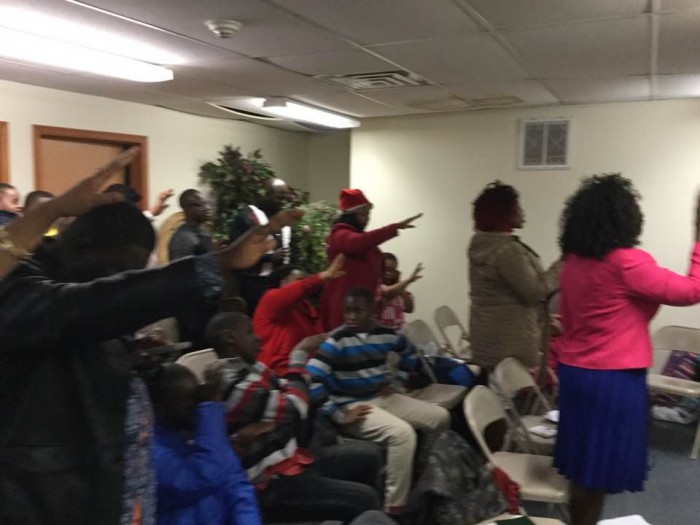 PRAYER TIME DURING THE SERVICE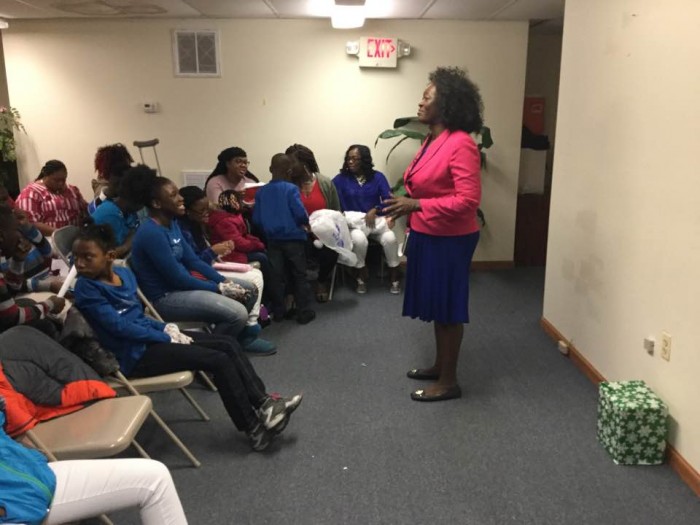 PASTOR TIGI SHARING THE WORD DURING THE PROGRAM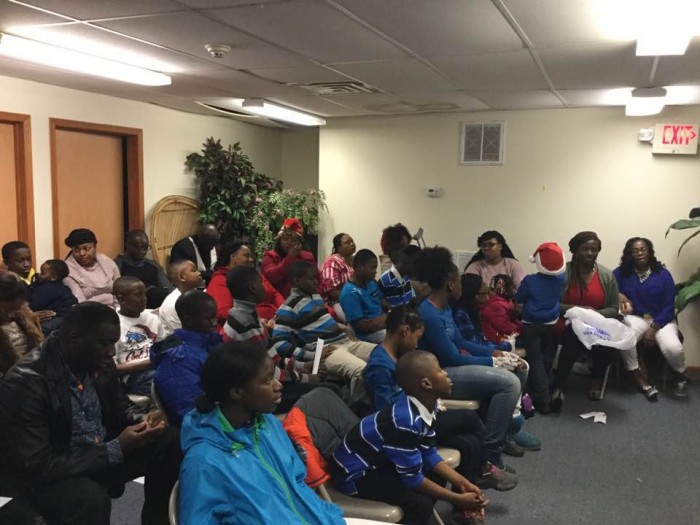 A COMPOSITE PHOTO OF THE CONGREGATION AT THE SERVICE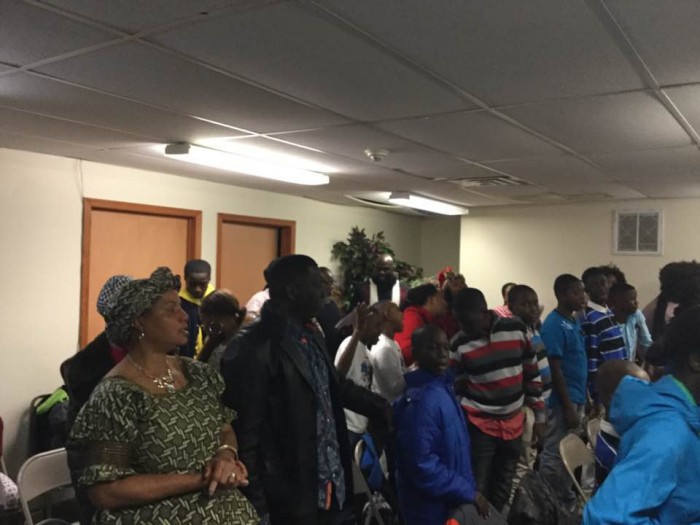 ANOTHER VIEW OF THE CONGREGATION
THE CHILDREN PERFORM A PLAY ON THE BIRTH OF JESUS CHRIST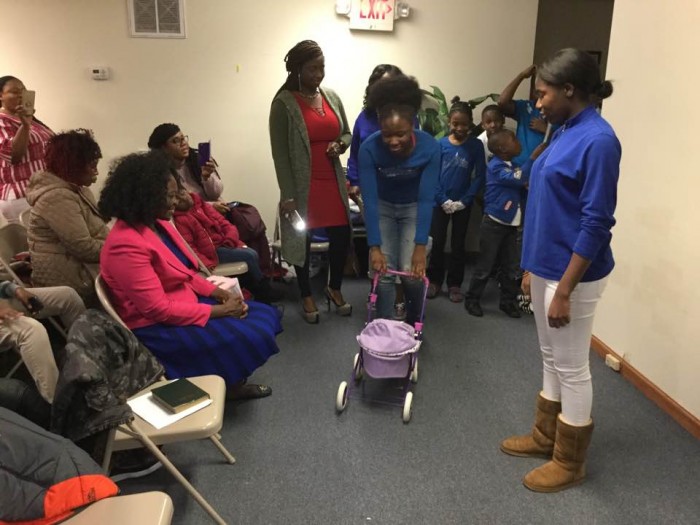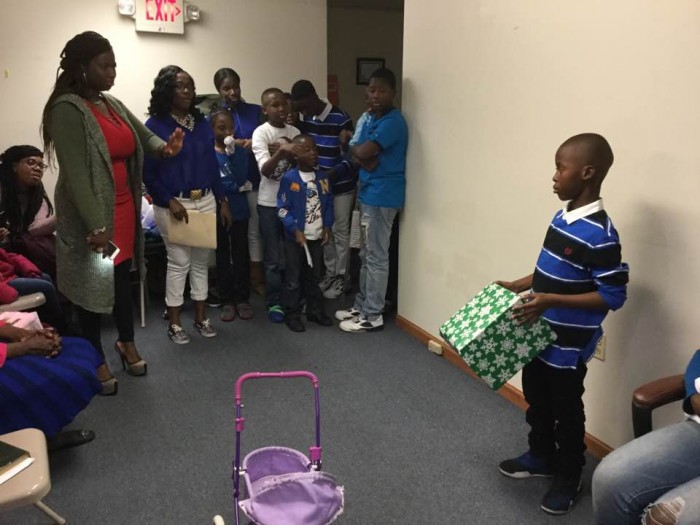 THE THREE WISE MEN BRING GIFTS TO THE NEWLY-BORN JESUS CHRIST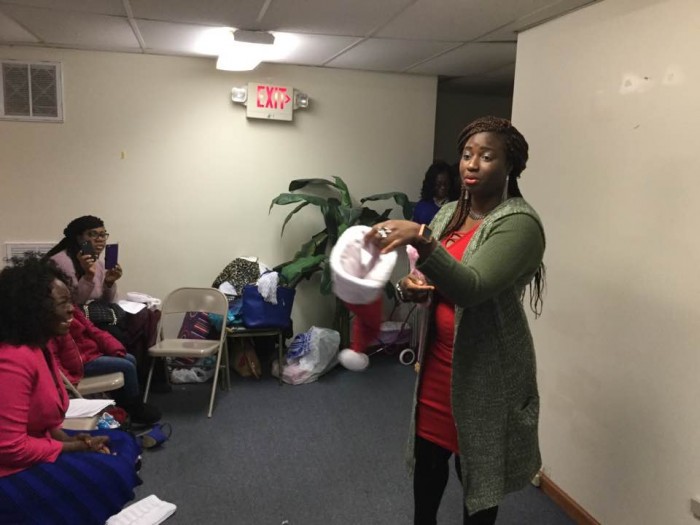 SISTER HUMU INTERPRETS THE BIRTH OF JESUS CHRIST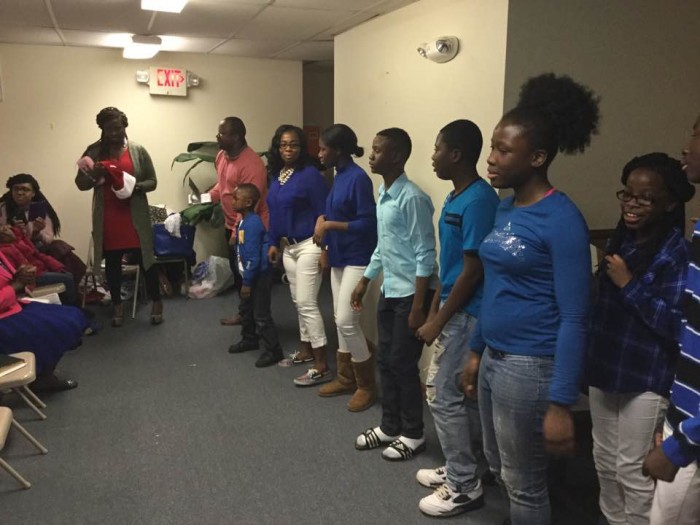 THE RECITATION ABOUT THE BIRTH OF JESUS CHRIST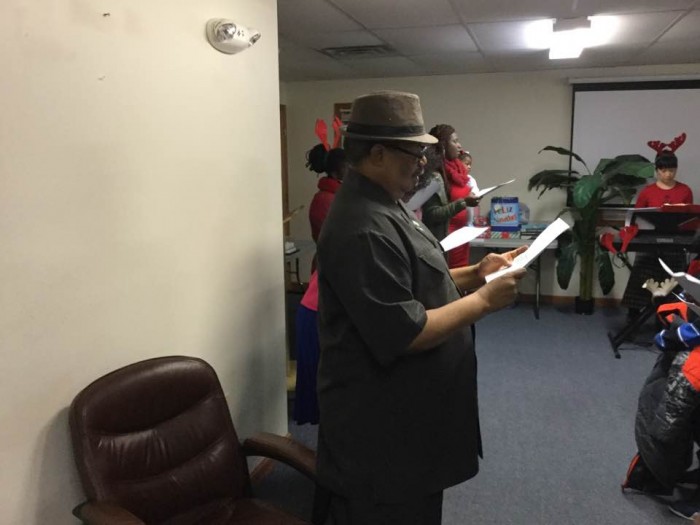 SINGING OF CHRISTMAS CAROLS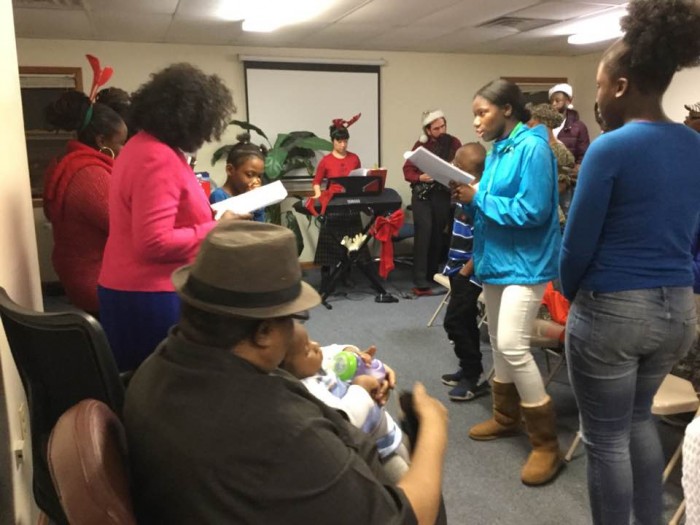 SINGING OF CHRISTMAS CAROLS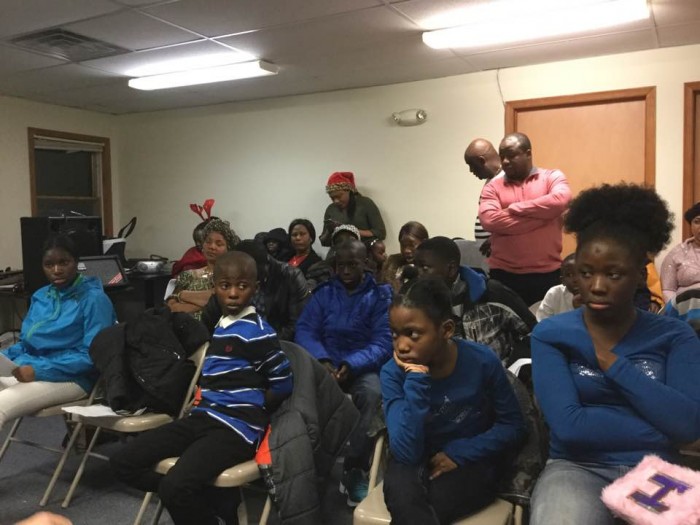 LOOKS LIKE SANTA IS NOT COMING THIS YEAR, HUH ?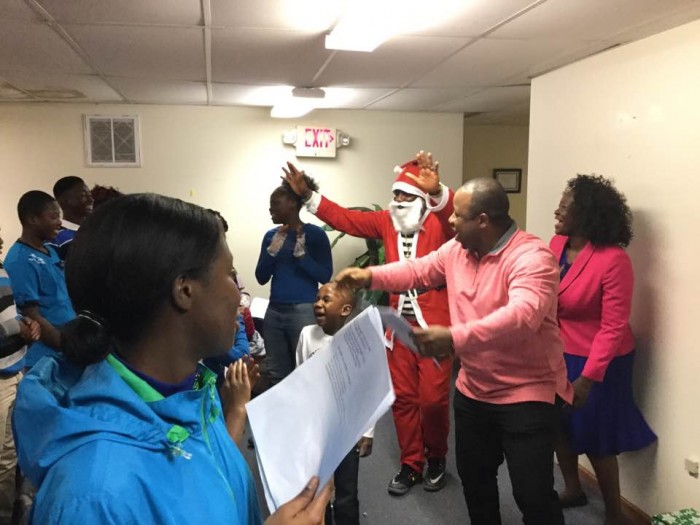 YAY  ! ! SANTA CLAUS APPEARS FROM THE NORTH POLE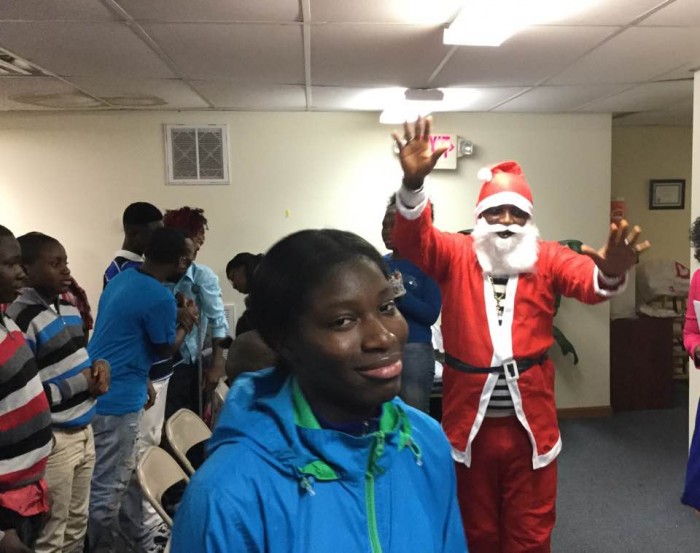 SMILES SPREAD ON THE FACES OF THE KIDS AS SANTA ARRIVES AND WHY NOT ? A SLEIGH LOADED WITH GOODIES IS FOLLOWING HIS ENTRY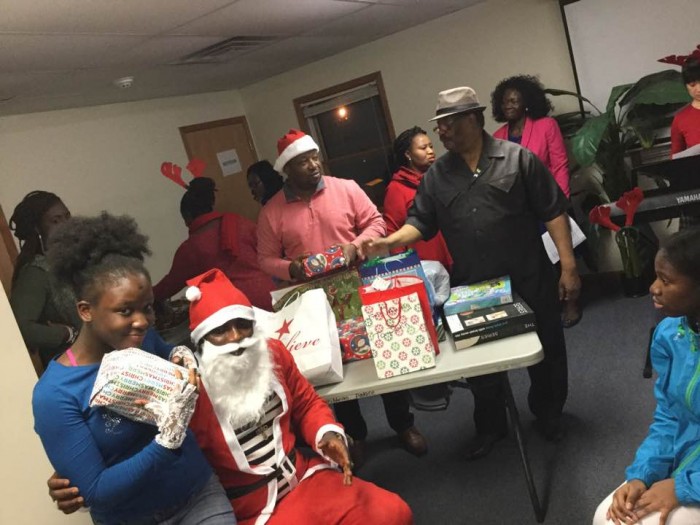 THE DISTRIBUTION OF CHRISTMAS GIFTS TO CHILDREN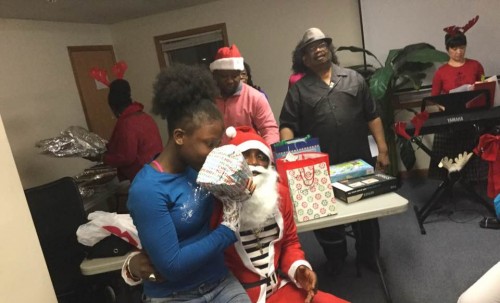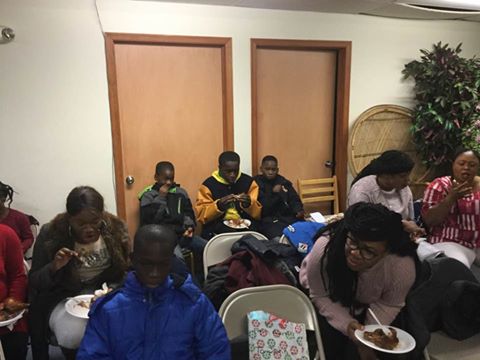 IT IS TIME TO EAT