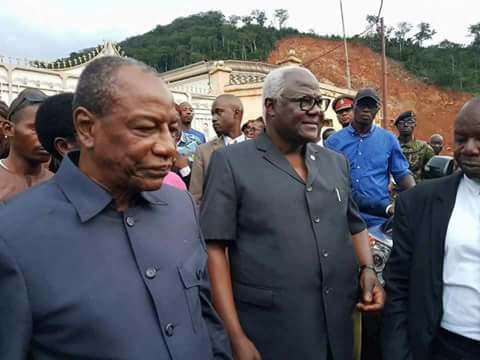 Sierra Leone and Guinea have fraternal and familial  relations that transcend all barriers , as is the case with our other West African neighbors. .That was why it was not surprising that within 24 hours after disaster hit Sierra Leone, Guinea's President Professor Alpha Conde was in a plane heading for Freetown to come and sympathize with his friend and brother , President Ernest Bai Koroma and the people of Sierra Leone.
After being received at the airport by Vice-President Victor Foh, President Conde was taken on a conducted tour of the mudslide disaster site by President Ernest Koroma.
WE BRING YOU PICTORIAL HIGHLIGHTS OF THE TOUR.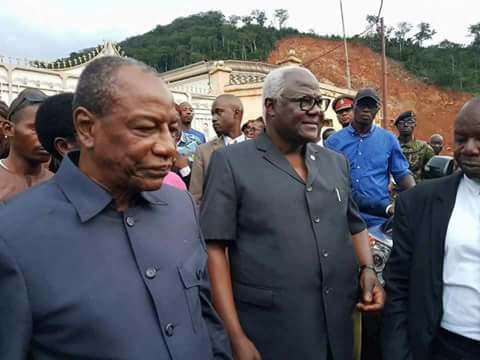 PRESIDENT KOROMA ( RIGHT ) AND PROFESSOR CONDE AT THE DISASTER SITE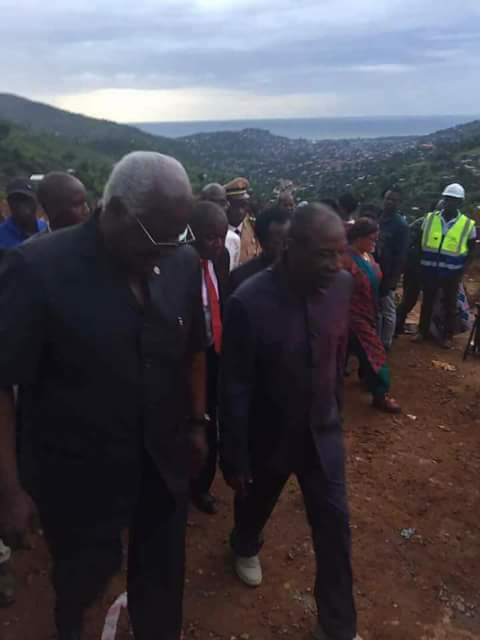 THE TWO LEADERS INFRONT OF THE MEDIA