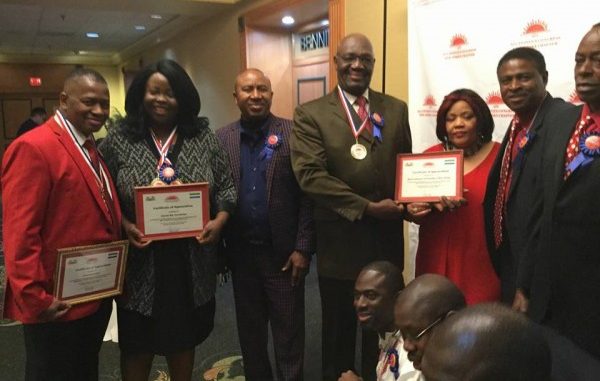 By KABS KANU —
The All People's Congress ( APC ) New Jersey Chapter staged a huge Awards Night on Saturday January 7, 2017.
Though the relentless snow that fell throughout the day, with its accompanying slippery and slushy roads and bitter cold affected the attendance, there was however a cross-section of the community of New Jersey at the majestic Holiday Inn Hotel in Somerset , NJ  to grace the occasion.
Led by the President of the Chapter, Mr. Alimamy Turay, APC-NJ members turned out in full colours to honor institutions, churches , mosques ,  organizations and individuals helping to uplift the community . According to Mr. Turay, the Chapter decided to hold the occasion to  recognize people and organizations making a difference in the New Jersey community .
Mr. Turay stated that for the first time a political party in New Jersey decided to honor and give awards not just to its members but institutions and individuals from a wide spectrum of society.
The program was very interesting , with the cream of the society and representatives of organizations and churches present.
WE BRING YOU SOME OF THE PICTORIAL HIGHLIGHTS :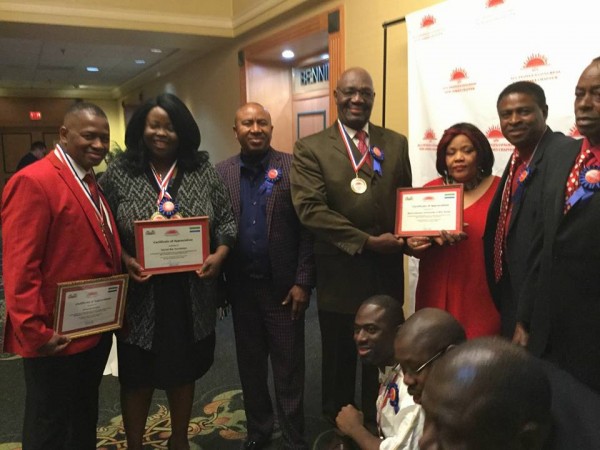 SOME OF THE RECIPIENTS OF THE AWARDS AND MEMBERS OF NEW JERSEY-NJ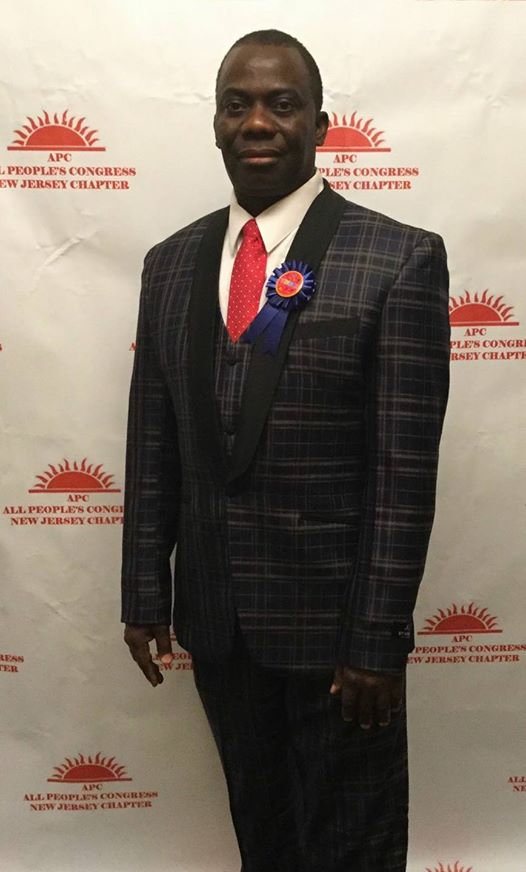 MR. ALIMAMY TURAY, THE PRESIDENT OF APC-NJ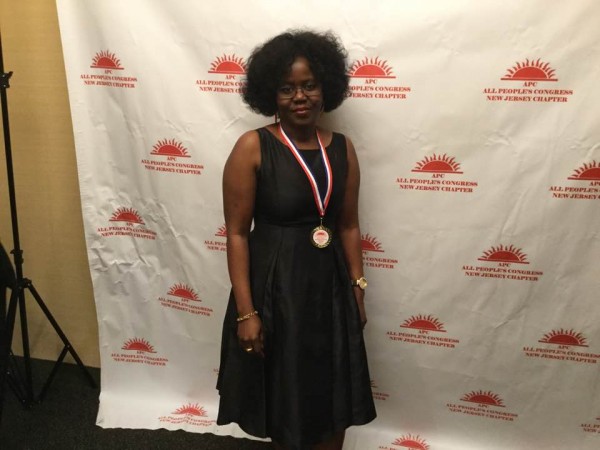 MADAM MEMUNA CONTEH–THE VP 2 OF APC-USA. SHE BRAVED THE BAD WEATHER TO TRAVEL ALL THE WAY FROM PHILADELPHIA TO GRACE THE PROGRAM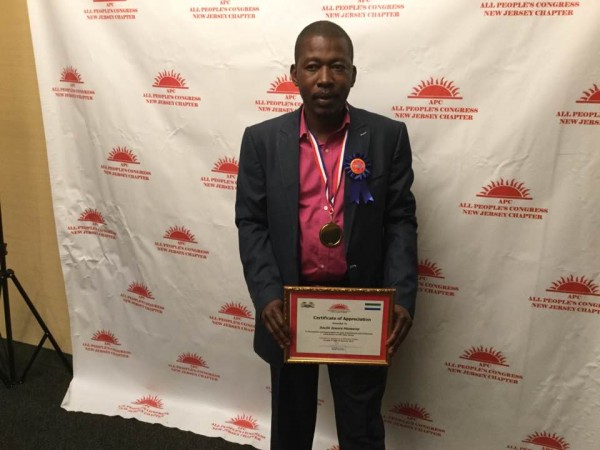 MR. DAUDA JAWARA MANSARAY –ONE OF THE ARCHITECTS OF APC-NJ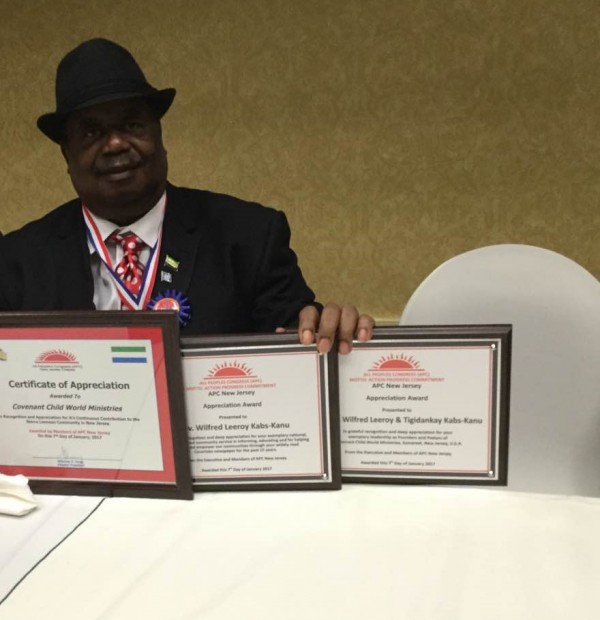 "THE GODFATHER OF APC -NJ ", AS I WAS DESCRIBED BY THE M.C, MRS. SANA SMITH, SEEN HERE WITH 3 AWARDS PRESENTED TO ME : ONE FOR ME AND MY WIFE FOR OPENING A CHURCH IN NEW JERSEY .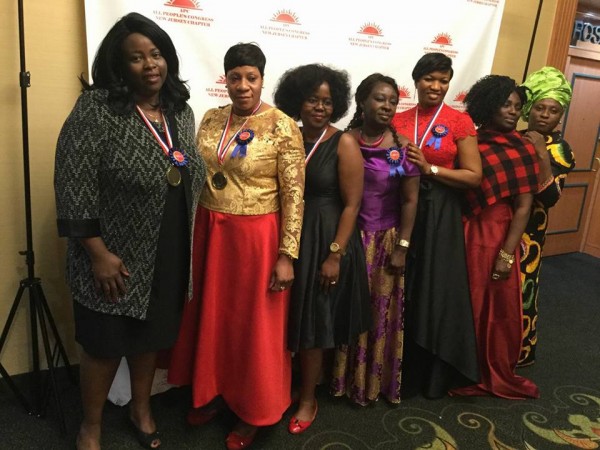 THE DYNAMIC WOMEN OF THE APC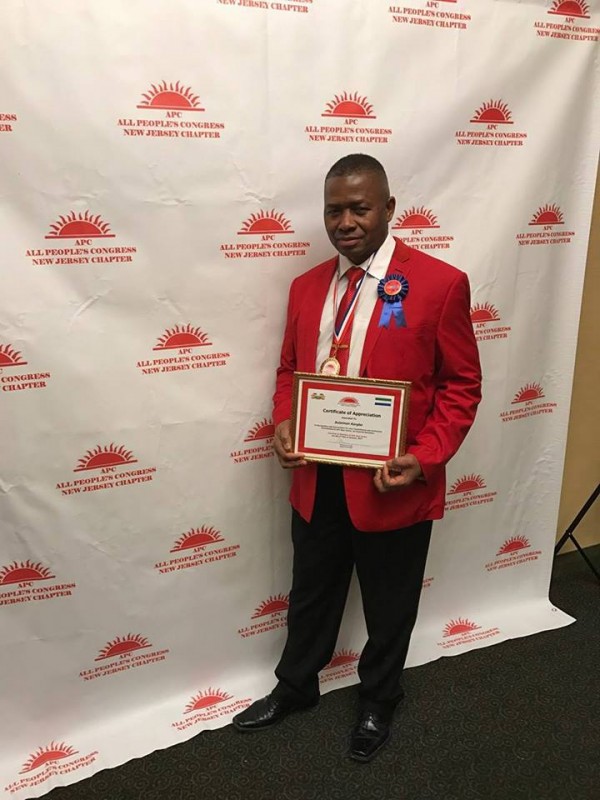 MR. SULAIMAN KARGBO – ANOTHER ARCHITECT OF THE APC-NJ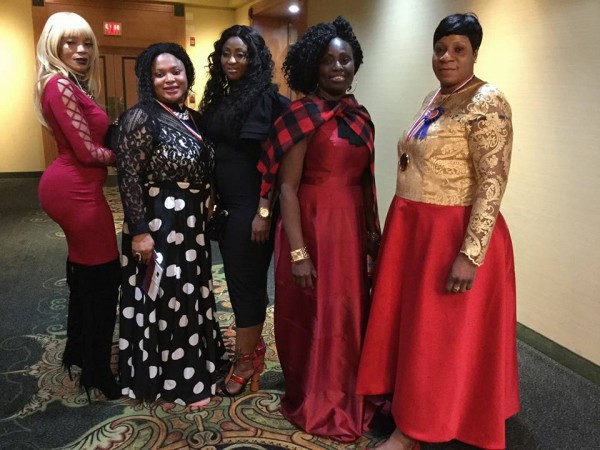 ANOTHER PHOTO OF THE WOMEN OF APC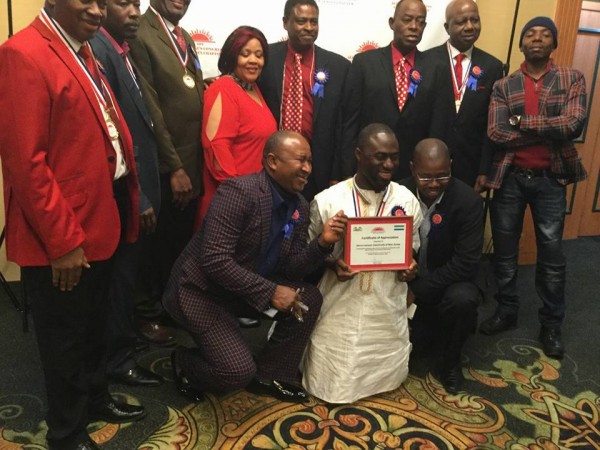 APC MEMBERS AND COMMUNITY LEADERS WITH THEIR AWARDS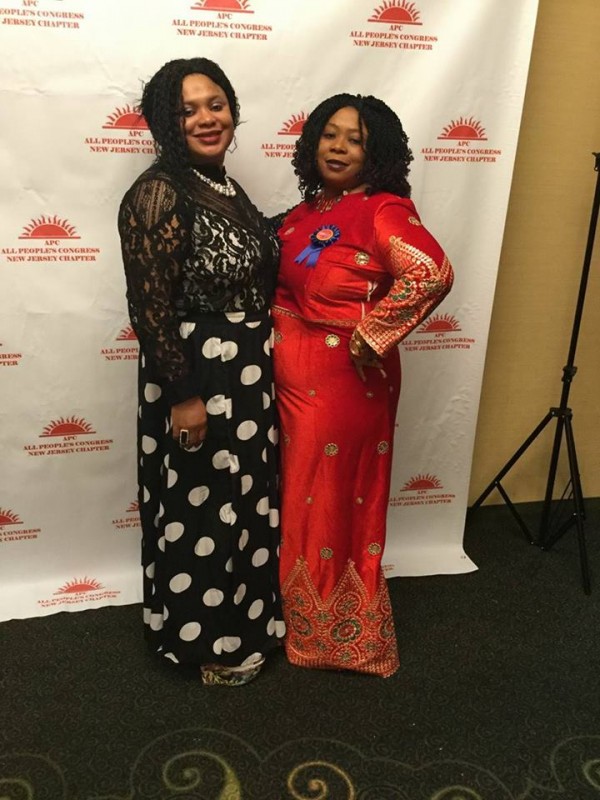 MADAMS MARIAMA TIMBO JALLOH AND YAINKAIN MANSARAY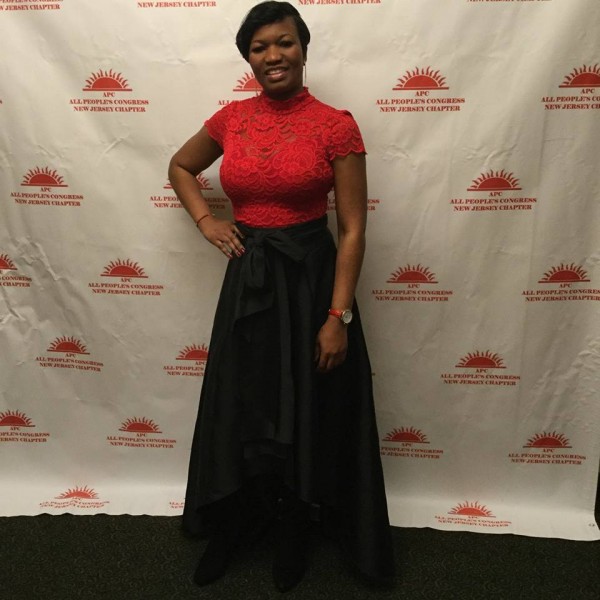 MADAM ISATA GREY OF APC-NJ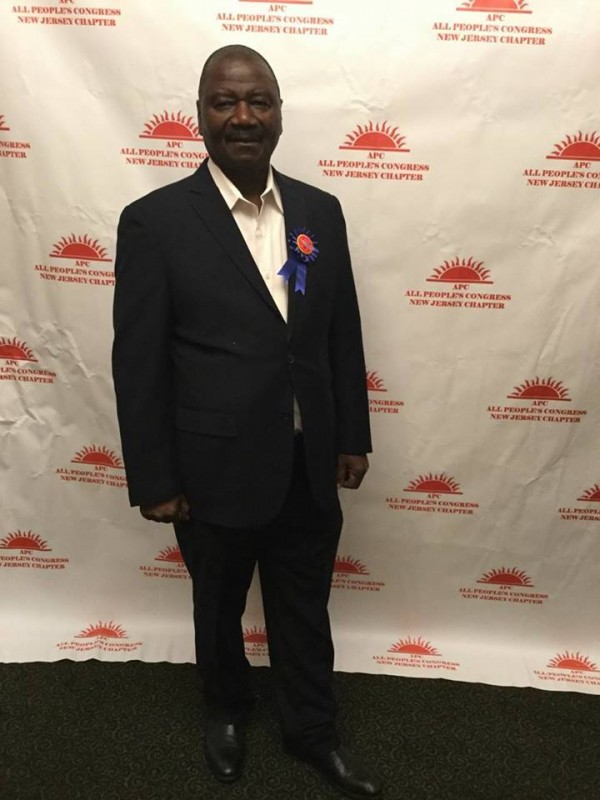 MR. COULSON MANSARAY, THE VP OF NEW JERSEY APC