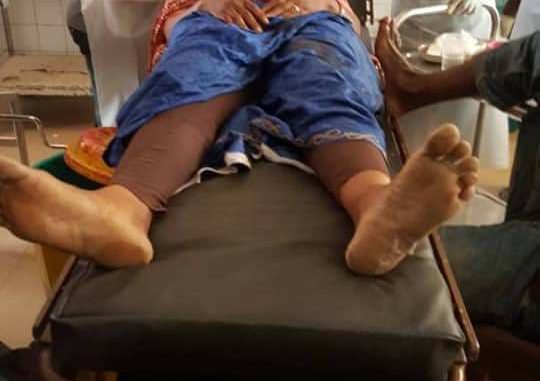 Reports from Kenema east, say supporters of the APC especially petty traders are been targeted by SLPP jubilant supporters. A petty trader told me her stall has been set ablaze. In a moment like this, after the divisive political campaigns, the winning team should condemn violence and urge their supporters to jubilate in peace. One Sierra Leone.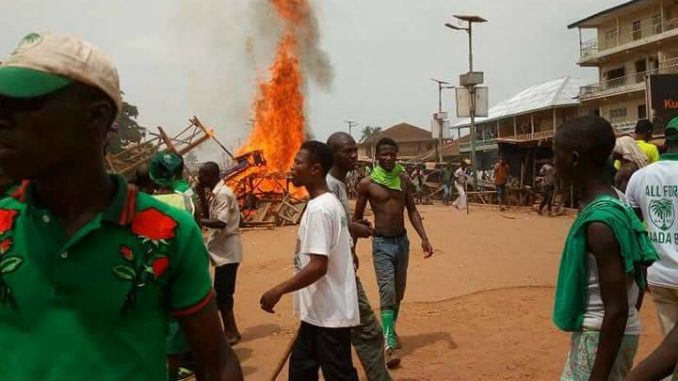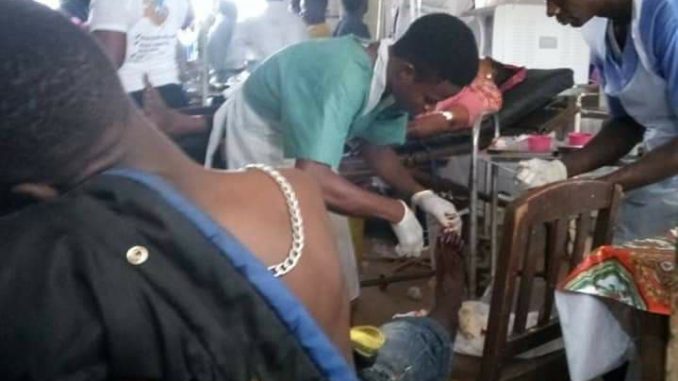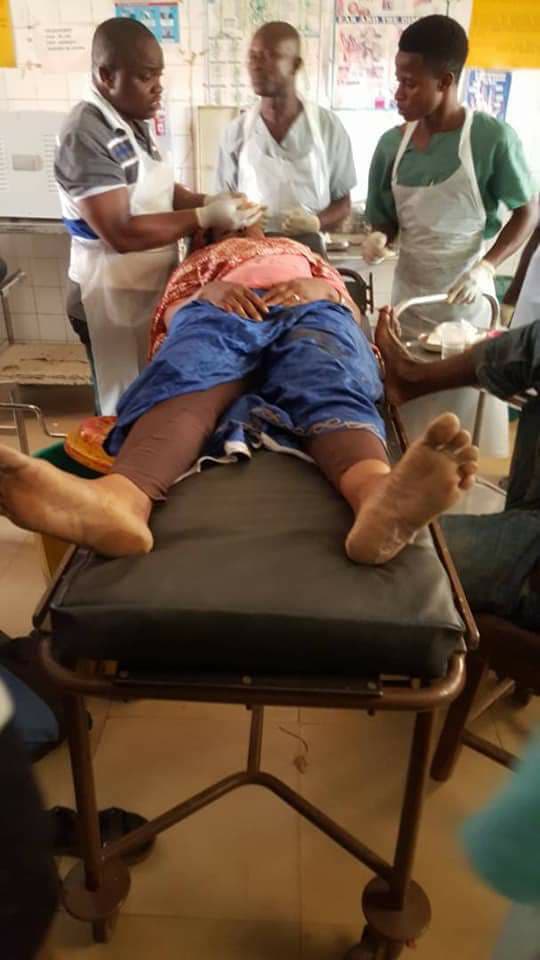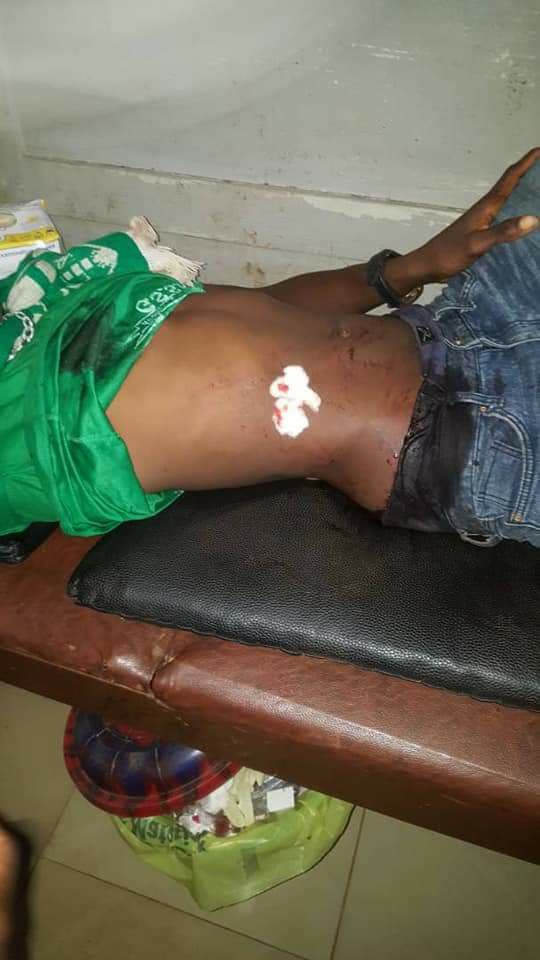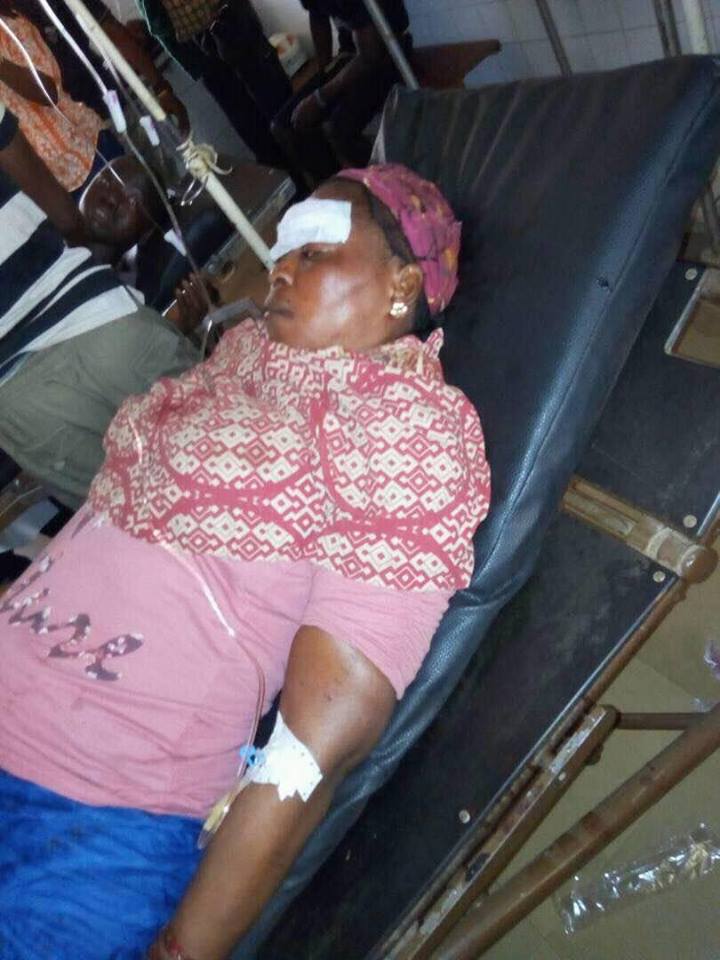 Let's hope things are put under control quickly. If this is not an act of sabotage then Bio supporters are implicitly telling us that they would like him to serve for just 1 term. They probably wouldn't like Sierra Leoneans to renew his mandate in 2023. They truly donot understand the mindset of the current Sierra Leonean electorate.
SITUATION IN KENEMA
AS POLICE COMMANDER AIG ALFRED KARROW KAMARA ALLEGEDLY SAID SUPPORTER OF THE RULING PARTY SLPP HAD CONFRONTATION WITH POLICE OFFICERS BOTH POLICE AND CIVILIANS SUSTAINED INJURIES AND IN CRITICAL CONDITIONS
KENEMA POLICE POST SET ON FIRE BY ANGRY YOUTHS.
Before burning down the house of the APC Youth League Chairman, Umaro Farmah at Burma 4, the Kenema Airfield Police Post was partly burnt down by over 200 Youths unknown according to the OC in Charge ASP MUSTAPHA S. KAMARA. The Police Cell that contains suspects was destroyed and suspects free. Documents and exhibits were also destroyed.
Kenema security situation is serious.
Political angry youths are desperate against Police Officers and some APC Members and Youths in Kenema.
Stay fix for details.
@Kamal M Barrie Advocacy Unit Kenema.