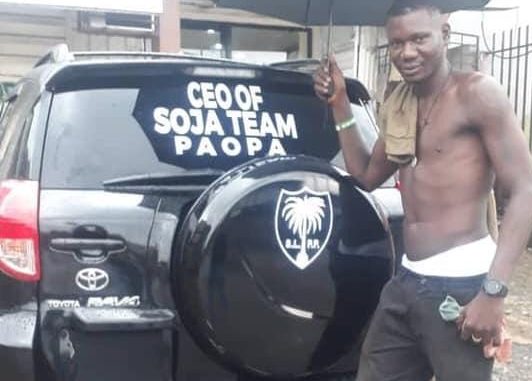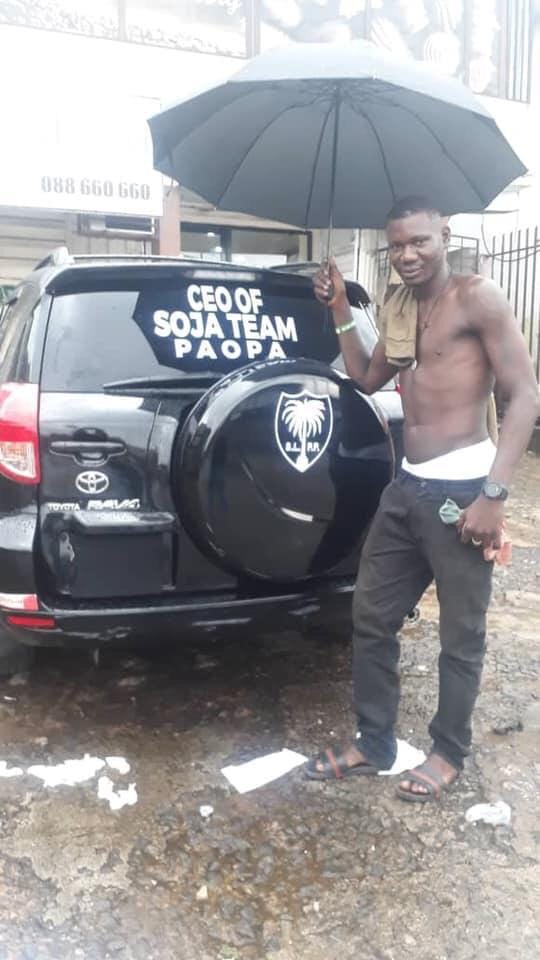 COCORIOKO BRINGS YOU THE PHOTO OF THE RULING SIERRA LEONE PEOPLE'S PARTY ( SLPP ) THUG, NICKNAMED ARATA WHO LED SUPPORTERS OF THE SLPP  TO ATTACK CENTRE CODE 15086 Centre Code 15086 AT THE SARAH MODERN PREPARATORY SCHOOL–AN APC STRONGHOLD–WHICH CAUSED THE CANCELLATION OF THE RESULTS OF THE CONSTITUENCY 110 BYE-ELECTIONS. 
Baba Musa Karmara What a total disgrace for our peaceful nation, this thug 'Arata' was in prison for years with no parole, only to be released from prison when the new hitler of thugs-president of Sierra Leone government released the prisoner 'Arata' from the pademba prison to unleash mayhem in the cities and towns of our country.
Can the people of the world please decide the fate of Sierra Leone's current President with such an act of betrayal to the people of this peaceful nation.