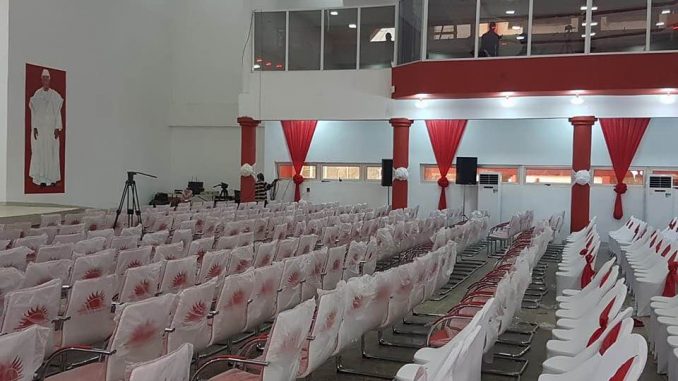 It is all majestic, resplendent and marvelous at Makeni as the All People's Congress ( APC )  sets the stage ready for its delegates convention tomorrow and Sunday which promises to be a magnificent event .
The event will be held at the party's new majestic building in Makeni City, which is obviously the envy of other political parties in the country.
WE BRING YOU PHOTOS OF THE HALL AS IT HAS BEEN PREPARED FOR THE GREAT EVENT.