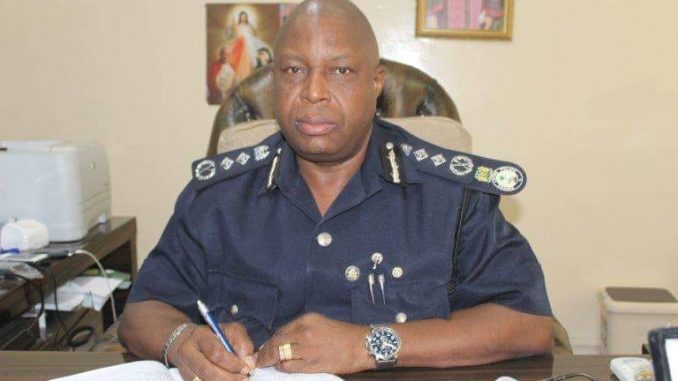 My Patience is Thinning out…" IG Moigbe stresses
By Ranger
At the launching of a handbook on Electoral Laws by the Bar Association on Monday 12th February at the British Council, the Inspector General of Police, Dr. Richard Moigbe, stressed that his "patience in thinning out" with people posting inciting statements on the social media over a wrongly construed statement from the police on the ban of vehicular movement on election day. Claims on the social media that the SLP has banned all movement of people on polling day, he stressed, is false and only misinterpreted to cause mischief.
He explained that the police did not ban the movement of people but the movement of private and commercial vehicles on Election Day.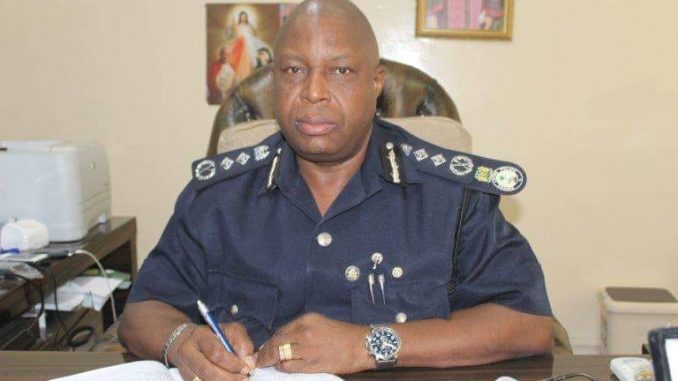 He further maintained that people have a right to go about their business after voting as long as it is legitimate. He also explained that the Police have a constitutional duty to provide protection for the people and in doing so may take any measure which will enhance their duty based on reliable intelligence. He stated that he had heard that the proponents of those postings both in the social media and circulating it around the populace, will be taking the police to the Supreme Court and that he is ready and waiting for that day. He further explained that the SLP has a constitutional mandate to maintain law and order and protect the lives and property of people in the country and he is not going to allow a few people to put the lives of over 7 million people at stake.
The same constitution which provides for the freedom of movement, Association and gathering also established the SLP with specific mandate. In carrying out their mandate, the SLP can take any measure which in their belief and conviction will enhance the protection of lives and properties of people. He maintained that it is not their practice to disclose what intelligence they have and that they will take proactive measures to frustrate the breach of the peace and security of the country, adding that the upholding of the ban on vehicular movement is in the interest of all residents in the country.
He further explained that on polling day the police will be preoccupied with policing the elections materials, ballot boxes and addressing any electoral malpractices which may require police investigations.
Check points will be mounted to do searches of vehicles allowed to ply the streets and will not complicate matters by allowing more vehicles to ply the streets of the city and other parts of the country as it is at times like these that unscrupulous people take advantage of the situation to wreak havoc and render the results of the elections questionable.
On the accreditation of political party vehicles on polling day, the IG stressed that the SLP is in consultation with the various political parties on the matter and they are ready to give permit to the number of vehicles the parties may wish to use on that day after accreditation from NEC.