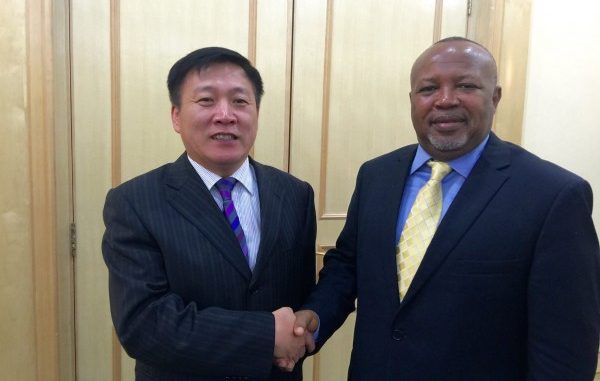 Sierra Leone's envoy to the People's Republic of China on Tuesday, 7th June, 2016, called on and held fruitful discussions with the Deputy Director, Bureau of African Affairs, International Department of the Central Committee of the Communist Party of China, Wang Heming, in Beijing, China's capital.
The discussions on political diplomacy were all aimed at lifting the bars of cooperation ties between the Communist Party of China and the All People's Congress of Sierra Leone, given their decades of closer political collaboration.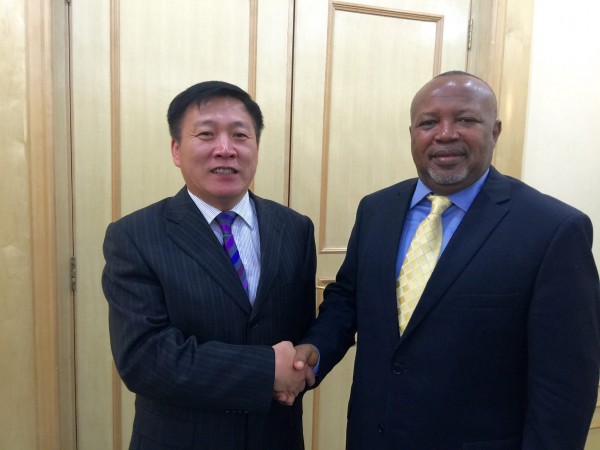 During the talks, His Excellency Ambassador Alimamy Phillip Koroma reflected the strong ties between the two parties since the eras of Chairman Mao Zedong and Siaka Stevens of China and Sierra Leone respectively, also paying tribute to the role Sierra Leone played during China's bid to becoming a member of the United Nations Security Council.
Ambassador Koroma expressed his commitment to not only ensure growth in political ties between the two parties but to also ensure, the diplomatic and people-to-people relations between the two Republics are maintained and built upon for the good of both Nations.
CPC's Wang Heming in his statement commended Ambassador Koroma on his appointment, which he said, was demonstrative of the level of importance Sierra Leone attaches to her relationship with China given Ambassador Koroma's vast experience both at the political and administrative levels.
China, he said, also attaches great importance to her relationship with Sierra Leone and other developing nations all within their principle of equality of nations.
Wang Heming expressed optimism that with his appointment and wealth of experience, Ambassador Koroma will further help to lift the party-to-party relations between the All People's Congress (APC) and Communist Party of China (CPC).
The Tuesday June 7th discussions are seen as having helped in heightening the echelon of diplomacy at the political level between the two political institutions.
John Baimba Sesay
Information/Press Attaché
Sierra Leone Embassy
People's Republic of China