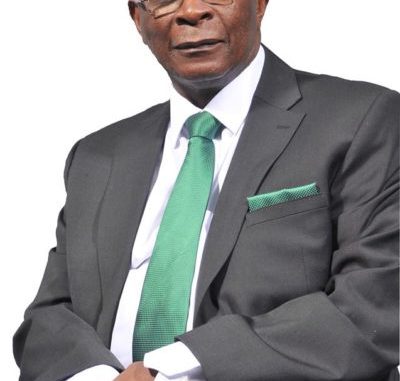 PONDER MY THOUGHTS
BY
Andrew Keili
THE CASE OF THE "OWNERLESS" ROLLS ROYCE
This is a case that would have been perplexing even for the famed detective, Perry Mason. A Rolls Royce is imported and lands at the port of an impoverished African country. Nobody seems to claim to be the owner and speculations abound as to who actually owns it. Even when seemingly someone claims it and takes it home, the speculations still abound that he may not be the actual owner. Political opponents run wild in their imagination and there are all shades of views. Let us sample some of them.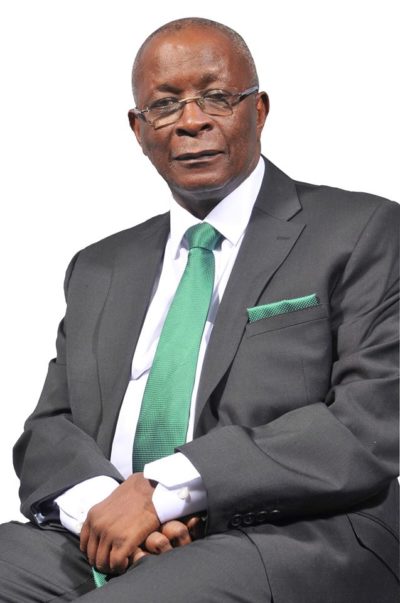 "So, the statement of the port that it is owned by Mr. Ayoub is false? Am I the only one who's suspecting something?"
"Even if is for Bio so for what? That car doesn't make the country poor. It is the embezzlement of the country's finances into foreign banks that's our concern."
"When I showed this car to one of my Tanzanian colleagues here, he was so surprised at our level of backwardness which makes the whole country to come to a standstill because of an obsolete car!"
"A strategy to distract peoples' attention from the most talked about issue in modern times in Sierra Leone – the Commission of Inquiry for our stolen money. Please don't be carried away."
"So, it is no longer owned by Mr. Ayoub? Why the fuss and exerted force to explain to the citizenry about this classic? Is there more to come out of this?"
" The ACC must impound the vehicle to review the issue of customs clearance from the port. The amount paid is too little compared to the value of the car."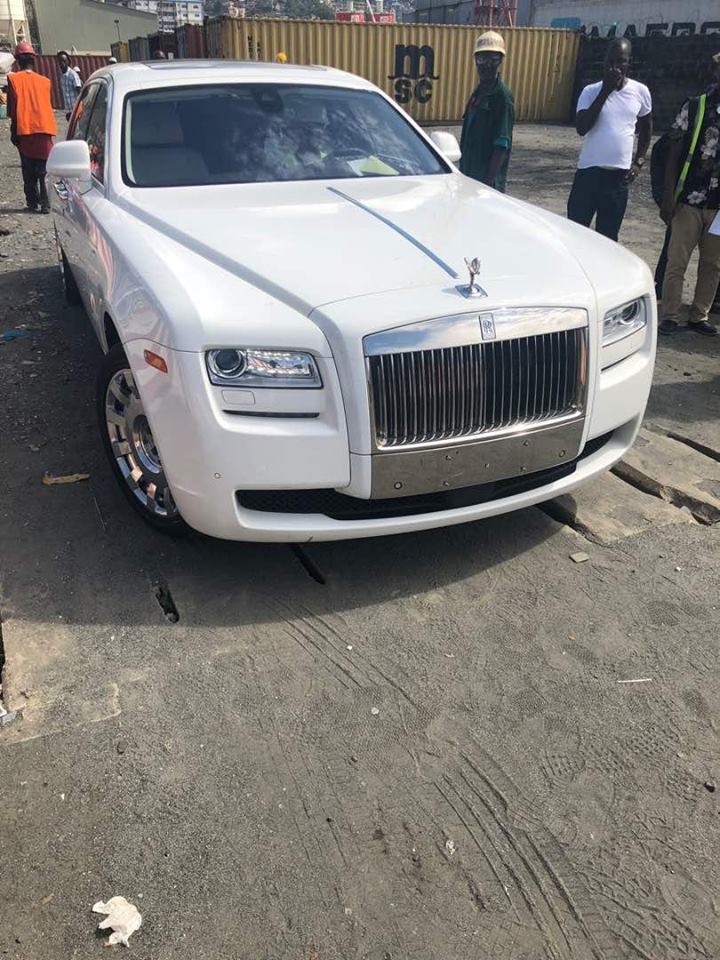 Since when did a car cause so much controversy and consternation. Rolls Royce itself exudes opulence. The description below from a sales source of the Rolls Royce Phantom is mouth watering to the car buff.
"Rolls Royce has been long considered the premier name in automobiles when extreme luxury and refinement are desired. It is supple, has hand-stitched leathers, full-grain woods, and elements that are more analogous to fine cabinetry and home furnishings than what you'll find in a more common car. Even the chrome elements are substantial and speak of quality, being true chromed metal rather than the plastic substitute used in typical luxury sedans. Of course, it takes a substantial powertrain to motivate all of this architectural excess, and the Rolls Royce Phantom doesn't disappoint: a 6.75-liter V-12 engine generates 453 horsepower and 531 pound-feet of torque. The result is smooth, nearly silent power delivery that can still accelerate to 60 mph in under six seconds. A six-speed automatic transmission sends power to the rear wheels. Just hearing the name Rolls-Royce generates mental images of wealth and luxury."
Yes, I know you will say it is old stuff- 2012 model, but it would probably cost in the region of $120,000 even for a 2012 model.
Old or not I would not in the least attempt to get a 2012 Rolls Royce. My history of car ownership has not exactly been stellar. I recall the first car I owned was a Peugeot 504 given to me by my dad when I started work at NDMC. It was a good car but it let me down more than once. One headlight was broken but I was so busy going up and down in Kono that I could not fix it. The license number was SB 1008 (for you young ones, SB stood for Southern Bo, EK was Eastern Kenema etc. People used to refer to them as "Sweet Bo" and "Expensive Kenema", connoting the characteristics of these headquarter towns). My friends dubbed it "SB100 one yai". "SB100 one yai" was adventurous. A friend of mine borrowed it to take his girlfriend round to the Yengema Secondary school compound, pretending it was his. The girl knew the address of her rival and when they got close to her house she asked him to stop the vehicle. He did, foolishly and the girl in the car got into a frenzy, climbing down on seeing her rival. "Dis motoka, nar we get am", she asserted. Having accosted her rival, she instructed my friend-"leh we go". Unfortunately, the car could not start, and my friend had to get some boys in the neighborhood to push-start the car. "SB100 one yai" had a retracting roof and I would open it when trying to impress people I took around. I recall one day cruising around with someone I was trying to impress, when unfortunately, it rained. My heart skipped a bit as I knew the roof door was not water tight. I closed the roof and prayed hard the rain would be merciful to me and not drop on her. Unfortunately, a few drops trickled down her legs. She looked up and remarked –"How dis na dry season motoka?". Thankfully I did advance from "SB 100 one yai" in later years but the story of "Nissan Petrol"-yes "petrol" is one I will leave for another day as I will another story in which my loose shoes got stuck under "SB 100 One yai's" brake pedal on a dubious visit. I will hold back on these for now!
Anyway, back to our Rolls Royce. I have thought of a few reasons why no one seems to claim the ownership.
1. This may attract Justice Biobele's attention and the owner may be invited to his Commission of Inquiry to answer to charges of unexplained wealth.
2. Too much attention may be drawn in these times of austerity to such a symbol of opulence causing people to look at the owner with a lot of angst.
3. The owner might have had second thoughts about using a car that only does 11 mpg with the current price of fuel.
4. The owner might not have any privacy using these vehicles. There will be too many people trying to take a peek anywhere you park. He may nearly get a heart attack anytime an Okada or Keke hits it (bound to happen)
There has been some speculation as to the profession of the owner. Doctors, engineers and teachers have been ruled out as they would have to depend on their hard-earned salaries. Lawyers have come under suspicion, but politicians and businessmen have also been rated high in the suspects' list.
Some high-profile people have been accused and according to unsubstantiated reports have given the following answers:
Ex-President Koroma- "Una nor mix me pan nonsense. A crase?
President Bio- According to his spokesman-"New direction nor mix pan rikishi game-Rolls Royce?-Una nor mix d Pa pan nonsense."
VP Juldeh Jalloh-"Can't you see I deal in cows, not in cars? That's why I donated ten of them to the free education programme."
British High Commissioner, Guy Warrington (on accusations this is a bribe from SLPP for "rigging" the election in their favour-" Me involved in rigging? A Rolls Royce? Where will I drive it? Besides its an old car and we British don't display opulence in a country like this."
Deputy Speaker of Parliament, Sengepor Paul-"How will I take it to Bonthe-by pan pan boat?"
Dr Jonathan Tengbeh, Water Resources Minister-"How a go kerr dis go Kailahun. Una lef me bo."
But seriously what's the fuss about this car? Could it be that Sierra Leoneans are becoming more aware that it is distasteful to show such opulence in a poverty-stricken country? Are Sierra Leoneans demanding now that people account for where they get their funds from? Is it a political fight to hang the Rolls Royce round the neck of some big fish in the ruling SLPP? No one seems to know. But why the confusion about the ownership.?
I like the ostentation angle better. Sierra Leone is a poor country and remains heavily dependent on foreign aid. About 50 percent of public investment programs are financed by external resources. A report on poverty in Sierra Leone indicates that although, national inequality levels have decreased, yet 20 percent of the population controls about 50 percent of the economy. It is perhaps remarkable that whilst someone may be trying to display opulence in a $120,000 vehicle with a 6.75-liter V-12 engine generating 453 horsepower and trying to navigate it in narrow streets, there is a small boy in Pidegumahum struggling to ride his "gig" to the farm. For people struggling to make ends meet on one meal a day, this overt show of wealth disparity may be hard to swallow.
It is perhaps remarkable that at a time we have launched the free education scheme this event has cropped up. We score low in the area of access to knowledge. The march to prosperity will require that the country improves basic, secondary, technical and tertiary education systems, with wide access across the population and especially for girls, to better meet the needs of society, and of growing investment opportunities. It is good that the government is devoting 21% of the budget to education and congratulations to them for the inception of the Free Education scheme. Imagine if the Rolls Royce owner had also contributed to the scheme? But perhaps he will when he owns up? But why do I even think it is a "he"?
Back to the car. One newspaper report states that the car is reportedly parked at Sunshine, in the compound of a businessman called Alhaji Sesay, one of the houses built and sold by a Chinese investment company at Aberdeen village. Well, will Alhaji Sesay or Mr. Ayoub please speak up! Who is the actual beneficial owner of this car? Perry Mason's mind bugles at "the case of the ownerless Rolls Royce".
FOUAD DEMBY PASSES NPSE: BO SCHOOL LOSES OUT!
Thirty three year old Fouad Demby who sat the NPSE exams in Kpandebu Dama Village in the Kenema District passed with a total mark of 300. In fact Fouad came top of his class, So much interest had been shown in this 33 year old man sitting in class with eleven year olds and unashamedly studying with them. His Headteacher and the Inspector of Schools in the Ministry of Education in Kenema are mightily pleased. So are Fouad's two wives. Fouad wants to continue with his studies and attain a Masters or Doctorate degree. Good luck to him! I hope the wife and six children would accord him enough tome to study.
One small dampener however. Fouad wants to study privately for his BECE and complete it in two years instead of three as a private candidate in his village, This is a big loss to Bo school as Fouad sat his NPSE for Bo school and would have been happily ensconced in London, Paris Manchester or Liverpool. He was so looking forward to going to Bo school that he goes about warning people in his village "manners maketh man"-e nor sabi sef! Word on the street is that the Principal of Bo school is very disappointed. Why did Fouad turn down the opportunity of going to the same school as Maada Bio, Alpha Wurie, Prince Harding, Morie Manyeh, Puawui all the political luminaries from the Bo school? Fouad has not spoken, but one family member (unsubstantiated) says it is because Bo school is a pagan school. One annoyed Bo school boy however remarked-"we are not a pagan school, we are a multifaith school, even though most of our members may not go to Church or the Mosque!". Or could it be the quality of the "kondor" which has deteriorated?-obviously both of Fouad's wives can cook better. We will never know but in my view, attempts should be made for Fouad to benefit from the free education-whether or not he goes to Bo school. With all these Bo school boys in charge? That should be easy.
Ponder my thoughts.