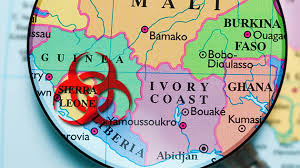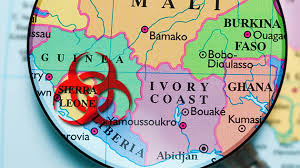 Presenting A United Faith Prayer of Action for
ERADICATION OF EBOLA Especially in
Sierra Leone, Liberia, and Guinea!!!!
          "Jesus said, do for others what you would like them to do for you."
(Matthew 7:12).
Ladies and Gentlemen, our brothers and sisters are desperately in need of urgent care, food, medication, and high quality equipments for the Doctors and Nurses who are in high risk of getting Ebola. Center for Disease Control (CDC) has reported over 5,000 deaths of Ebola victims in Africa. In addition they projected that Ebola has threatened to claim 1.4 million lives by January next year if urgent action is not taken. Brothers and Sisters the time to act is now!!!! Let come out and pour out our hearts as we cry out to our creator for his mercy.
Date: Sunday, December 14th, 2014.
Time: 4:00 pm Prompt
Place: 90 Leonadine Ave
South River New Jersey, 08882.
Please Contact: 347-522- 3498 for more information.
SPONSORED BY HOLY TRINITY EPISCOPAL CHURCH