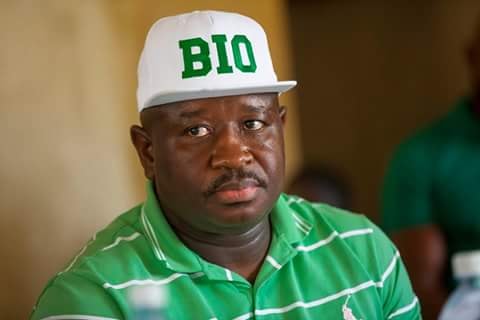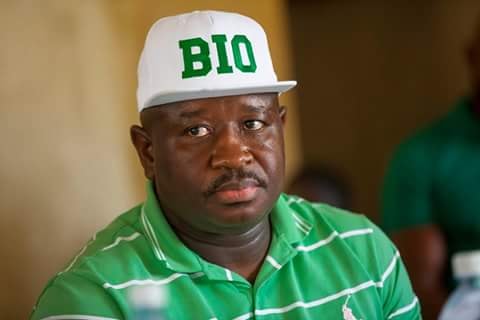 Umaro Fofana
#SierraLeone's new president completes his list of cabinet nominees. Julius Maada Bio has created a new super-ministry headed by a Chief Minister, Prof David Francis. It is not immediately clear what that means or whether it replaces the administrative post of State House Chief of Staff. Prof Francis taught the president at Bradford University.
Only four of the 27 full cabinet positions have gone to women. They include Nabeela Tunis, wife of the Parliamentary Leader of the governing SLPP party.
The head of the 50/50 gender parity group has expressed disappointment. "While we congratulate the women, we are a little bit disappointed that only four of the 27 full cabinet positions went to women", said Dr Fatu Taqi. She urged the president to put on "the gender lens" in appointing people to ambassadorial and Parastatal positions.
Even though the nominees are predominantly from the southeastern stronghold of the president's party, there are northerners in senior positions such as education, health, trade and youth affairs.
There is also an attempt to widen the overall list to include people from other political parties. The presidential running-mate of the ADP party, Haja Isata Abdulai-Kamara has been appointed as non-cabinet minister (Resident Minister, Northwest). ADP did not endorse Bio in the runoff election.
Presidential candidate Charles Margai is Attorney General – his PMDC party did endorse Bio.
Peter Bayuku Konteh of the NGC party and a former APC cabinet minister is the new Minister of Trade-designate. His NGC party did not endorse Bio.
There is none from the main opposition APC party.
It's not clear whether these cross-party appointments were made with the blessing of the parties the three belong to.
Strategically there are two appointees from the swing Kono District – Higher Education and Mines.
Full list of cabinet and non-cabinet ministers:
Chief Minister – Professor David Francis
Finance Minister – Jacob Saffa
Attorney General and Minister of Justice – Charles Margai – Attorney General
Minister of Primary and Secondary Education – Alpha Timbo