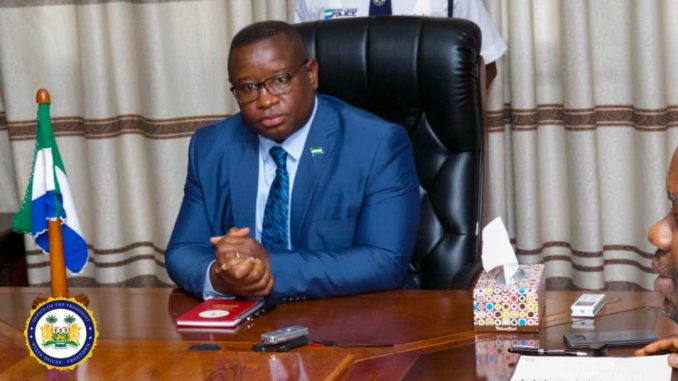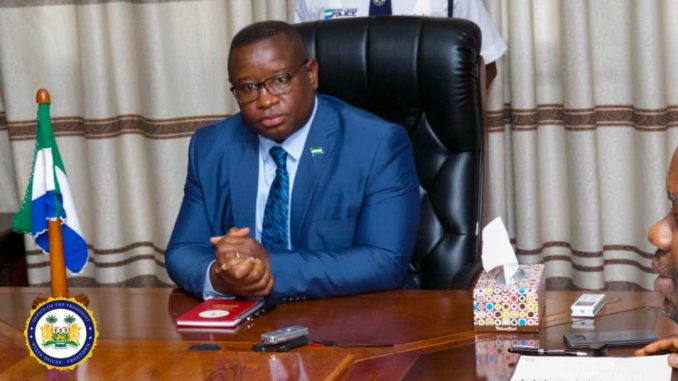 Former President Ernest Koroma inherited a broken economy unlike any that we've seen in our time.
President Koroma  assumed ownership and never pointed fingers at  former President Tejan Kabba. It's a lazy strategy, that's because its easy to blame others .
You can spend your entire life blaming the world, but your success and failures are entirely yours. Mr. Bio I understand you did not create any problems passed on to you , but it was your administration that set the expectation that your policy would make lives better for all Sierra Leoneans .The Challenges are stacking and they are increasingly seeing now as yours. No shame in asking for help from past Government officials. Blaming Ernest Koroma is not going to resonate. And it's not what people are looking for in their president. They're looking for somebody who's not blaming somebody but is going to solve problems. Whatever problems Mr Bio you are claiming to inherited , they're your responsibility now.
President Bio, your claim to root out corruption is a suspect. You don't fight corruption by going after political opponents. You do so by decreasing poverty; respect for rule of law and avoid any form of political instability. You also attack Social inequality which may give rise to unhealthy competition;
President Bio, to stop blaming others for your failure , you must consider increases  in the level of productivity and quality of goods and services; Increasing  the level of foreign investment, good international image, among others. This is how you eradicate corruption by making it unattractive. You have so far failed in all of the above mentioned .
FOCUS ON FINDING SOLUTION, NOT ON BEING RIGHT. SHIFT THE CONVERSTION FROM RIGHT-OR-WRONG TO INTEGRATING OPPOSITES PERSPECTIVES. CAMPAIGNING WILL BEGIN IN EARNEST 2 YEARS FROM TODAY. CLOCK IS TICKING .
Love Always. Jonathan from Tihun (Bonthe)