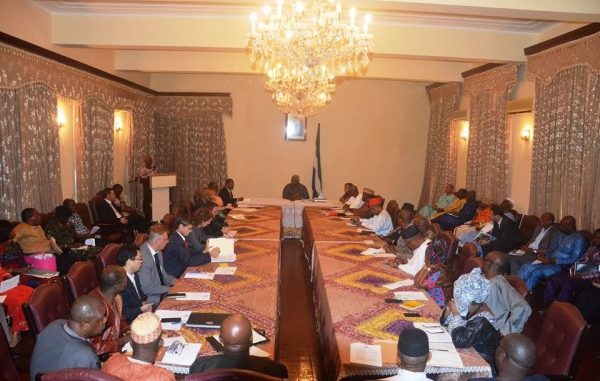 At the Emergency Presidential Development Partnership Committee (DEPAC) meeting at State House this afternoon Friday 25th July, President Dr Ernest Bai Koroma has engaged development partners in Sierra Leone on intensifying strategies on eliminating the Ebola menace. He reiterated the urgent need for increased support and collaboration in the fight against the outbreak.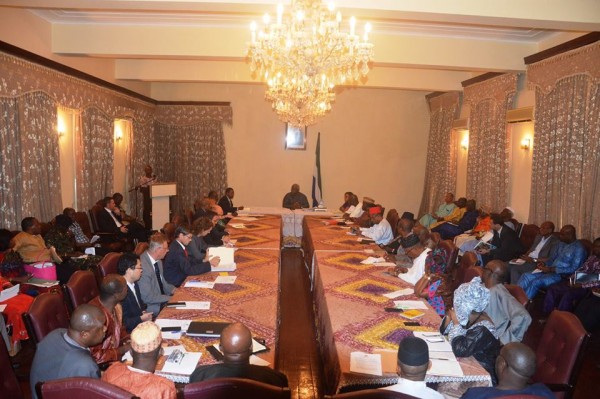 President Koroma informed development partners about the establishment of a Presidential Task Force under his Chairmanship to coordinate government's response in terms of capacity, mobilization and contract tracing. "The meeting was to get donor partners onboard the new strategy to eliminate Ebola from not just Sierra Leone, but also within the sub-region," the President said.
Minister of Health and Sanitation, Ms. Miatta Kargbo commented that President Koroma is very much determined in the fight against the epidemic, saying that the DEPAC meeting was to accelerate efforts to stop the transmission of the disease.
STATE HOUSE