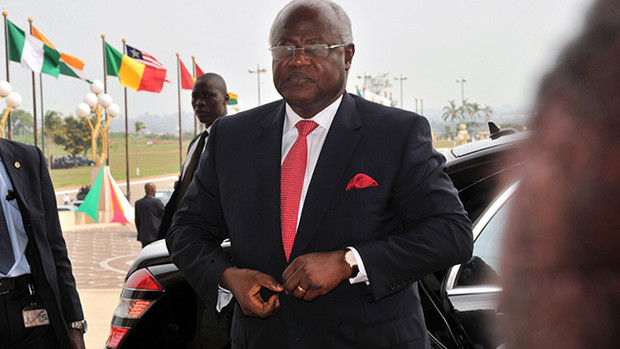 By ABC News :
Sierra Leone President Ernest Bai Koroma has called on the World Health Organization (WHO) to do more to fight an Ebola outbreak that has killed 348 people in the West African country.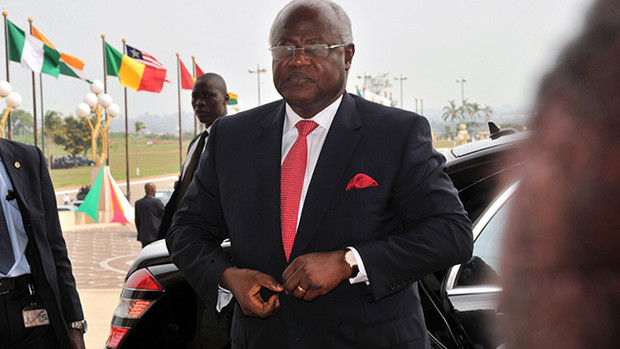 With the death toll over 1 000 and still climbing, the UN health agency is facing questions over whether it moved quickly enough to declare the months-old outbreak a "public health emergency of international concern", which it did on August 8.
         
"WHO, I have just urged them to increase their responsiveness because of where we are, and it's not only WHO, I indicated to you that I spoke to the secretary-general of the Unite Nations and we need a more robust response to the nature of the disease and the way it is affecting us. And it is an extraordinary situation and we all agreed that we'd require an extraordinary response, so that is why we wanted a quick response. It's only after our meeting in Conakry that the WHO went out to urge the other partners and then we heard reactions from the World Bank. And all of these are pronouncements, they still had to go through processes to make whatever has been committed available, and time is of the essence," Koroma said at a press conference in Freetown.

Medical charity MSF (Doctors Without Borders), which has been one of the most active groups in fighting the outbreak, said its spread had created a "wartime" situation in the worst-affected states of Sierra Leone, Liberia and Guinea. Nigeria is also facing a smaller separate outbreak.
         
Koroma said his nation's only two treatment centres were "overwhelmed". In neighbouring Liberia, Information Minister Lewis Brown said Ebola-affected rural areas quarantined by troops faced serious food shortages.  
         
"This is a call we are now making to the world because we need treatment centres, and in treatment centres we need clinicians that require specialised training, we don't have that. We need nurses that require specialised training, we don't have that. We need sprayers that require specialised training, we don't have that," said Koroma.
        
"And if our people are dying, the response should be an extraordinary response because it is an extraordinary situation. We must limit the bureaucracy and come and save our people, as we are doing to ensure peace in our country and to save the lives of other nationals of other countries," he continued to say.
         
The worst-affected countries are recovering from a decade of civil wars and have some of the weakest health systems in the world. Liberia has one doctor for every 70 000 people, Sierra Leone one for every 45 000, compared to one for every 360 people in Britain and one for every 410 in the United States.
         
Alarm over the risk of the disease, which can kill up to 90% of those it afflicts and is spread by contact with the bodily fluids of infected persons and animals, has triggered a wave of travel warnings and restrictions, cancellations of events and flight suspensions to the region by some airlines.
         
The consequences of the Ebola outbreak will be felt in Sierra Leone for a long time to come, said the president.
         
"It has been difficult but the realisation has now improved and the fear that most people had is now subsided and we are getting to the point where very soon we will be able to contain the situation, and when we contain the situation we go back to normalcy. Of course we will have the post Ebola challenges, on the economy, on the society, we are already experiencing it even within the epicentres of the children that are now affected, who have been orphaned as a result of the Ebola. These are challenges that have been with us and we will have challenges of trying to get the whole economy back to normalcy," said Koroma.
         
The WHO said on Friday the death toll from this epidemic, first declared in Guinea in March, had risen to 1145, as 76 new deaths were reported in the two days to August 13 in the four nations affected so far.