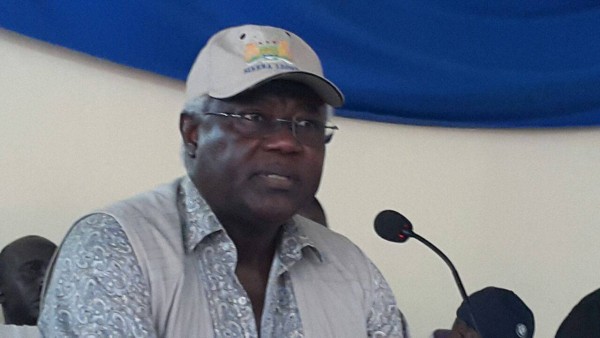 PRESIDENT ERNEST KOROMA HAS STAUNCHLY UPHELD WOMEN'S EMPOWERMENT IN POST WAR SIERRA LEONE
John Baimba Sesay-China
Under the presidency of Dr. Ernest Bai Koroma, Government's commitment to gender equality and women's empowerment has been outstanding taking into account the signing of a range of policy declarations and enacting legislations. Practically under the 'change roadmap', the country witnessed the full implementation of reforms that sought to reduce gender inequalities and at the same time improved the status of women as was seen with the implementation of the Gender Acts of 2007, which made into law the Convention on the Elimination of all forms of Discrimination against Women (CEDAW). This trend even continued with the present trajectory for country development- the Agenda for Prosperity (AfP).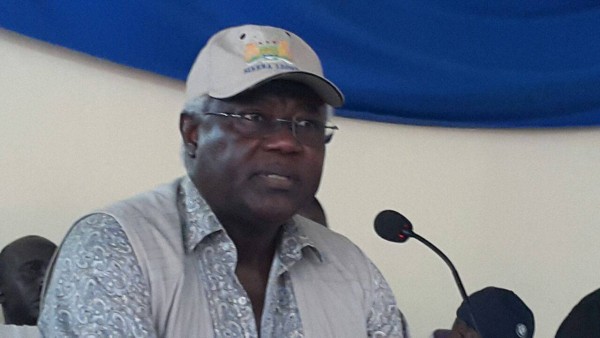 Pillar eight of this document deals exclusively with the Government's commitment to fostering Gender and Women's Empowerment issues. It states, "Institutionalized gender inequalities are exacerbated by discriminatory customs, particularly with relation to marriage, property rights and sexual offences; women and girls have limited access to education, justice, health care, employment, and decision making." In fact, the "AfP goal is to empower women and girls through (a) education, reducing socio-economic barriers and supporting formal and non-formal education; (b) increasing their participation in decision-making in public, private, and traditional institutions, and access to justice and economic opportunities; (c) strengthening prevention and response mechanisms to violence against women and girls; and (d) improving the business environment for women, with access to finance and capacity development. Government will enact Gender Equality legislation, set up a National Women's Commission, and focus on coordinated gender awareness and action across and among MDAs and civil society."
And truth be told, this is one of series of legacies that the president shall be pointing at when he would have left office. In reality, since he assumed office, we have been seeing more women in state governance under his administration as compared to other political administrations in Sierra Leone. As part of his commitment to the promotion of women issues, President Koroma's government could be credited for appointing a number of women to leadership positions as in the case of the first female Chief Justice in the country (Umu T. Jalloh), the female Solicitor- General (Martina Koroma), the first female Commissioner of the revenue generating agency, the National Revenue Authority (Haja Kallah-Kamara), first female head of the Sierra Leone Road Transport Authority (Sarah Bendu), Administrator & Registrar General (Mariama Seray Kallay), and the first female head of EPA-Environmental Protection Agency (Madam Jatou Jalloh). There are also women in ministerial positions as in Trade and Local Government Ministries, (Mabinty Daramy and Diana Konomani respectively) as well as the first female Brigadier-General in the person of Kestoria Kabia, a woman to first occupy the position of Special Executive Assistant (Sylvia Blyden Dr.). At the diplomatic level, we have also seen women occupying leadership positions as in the current and probably the first Deputy Ambassador to the People's Republic of China, (Madam Kumba Alice Momoh), female Ambassador to Senegal (H.E Khadijatu Bassur,) and the first State Chief of Protocol, (Madam Rasie Kargbo), amongst others.
These women have continued to excel in her different positions of responsibilities and have today been major players in the country's development process. They have made mark in different ways. For instance, the Commissioner-General for the revenue collection agency, Haja Kallah Kamara has been a major player in realizing the needed revenue for government funded projects and for running the affairs of the state. Madam Rasie Kargbo has also been exceptional in the execution of her duties, just as it is with the Auditor-General. The President believes, including women is strategic to a nation's sustainable development. No wonder President Ernest Bai Koroma received global recognition, honor and commendation on Friday, January 23rd, 2015 at Davos for his efforts in gender equality and women empowerment during the World Economic Forum. His legacies should be counted and the one on women and gender promotion is just amongst the lots.