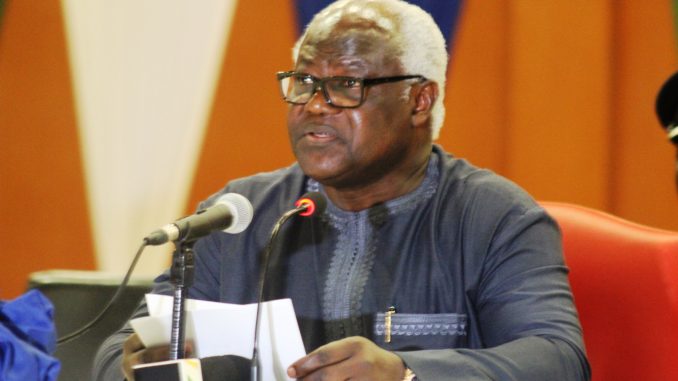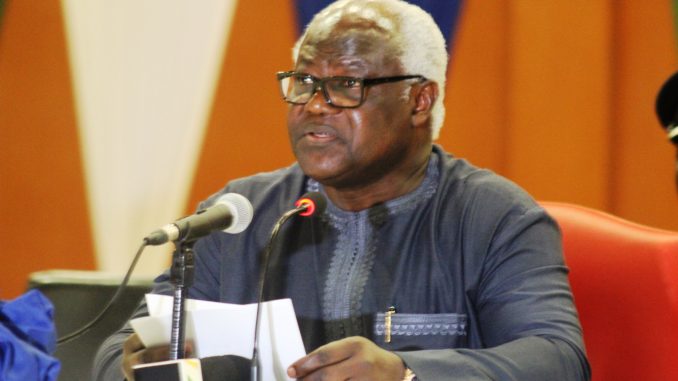 MEDIA ADVISORY
Freetown: Sunday, October 29, 2017
PRESIDENT KOROMA LEAVES FOR BRUSSELS TO ENGAGE THE SECRETARY-GENERAL OF
THE AFRICAN, CARIBBEAN PACIFIC (ACP) AND THE COMMITTEE OF AMBASSADORS OF THE ACP AND HIGH-LEVEL EUROPEAN COUNCIL (EC) OFFICIALS.
The general public is hereby informed that His Excellency the President Dr. Ernest Bai Koroma has left Freetown today for Brussels, Kingdom of Belgium to engage with the African, Caribbean Pacific (ACP) and high-level officials of the European Council (EC) from October 29th to 31st, 2017.
His Excellency the President will hold high-level bilateral discussions with the Secretary General of the ACP Dr. Patrick I. Gomes to discuss on leveraging the strength of the ACP to be more effective in global governance institutions, sustainable development, peace, security and stability, and the country's preparedness for the multitier general elections slated for March, 2018. This will be followed by an engagement with the ACP Ambassadors on matters relating to the future role of the ACP in the multilateral system and it's engagement with partners. The ACP discussion paper: 'Towards the ACP we want' which Sierra Leone is actively seized with, will form the basis of the discussion.
The President will also hold talks with the European Council (EC) on a wide range of issues including democracy, good governance, human rights, political inclusion, and social and human development.
The African, Caribbean and Pacific Group of States (ACP) comprises seventy-nine (79) countries from across the three geographic regions of African, Caribbean and Pacific that are signatories to the Georgetown Agreement of 1975 which established the Partnership Agreement between the ACP and the European Union, officially called the "ACP-EC Partnership Agreement" or the "Cotonou Agreement".
Part of the aims and objectives of the Group include the sustainable development of its Member-States and their gradual integration into the global economy with a view of reducing poverty and establishing a new, fairer, and more equitable world order.
President Koroma will end his visit with an engagement with Sierra Leoneans and friends of Sierra Leone in France, The Netherlands and Belgium in a town hall meeting in Brussels.
His Excellency and his delegation are expected back in Freetown on Wednesday, November 1st, 2017.
-END-
Signed:
ABDULAI BAYRAYTAY
Presidential Spokesman
Telephone: +232-76-804-668
E-mail: abayraytay@statehouse.gov.sl
Alternate: abayraytay@alumni.utoronto.ca, abayraytay@gmail.com