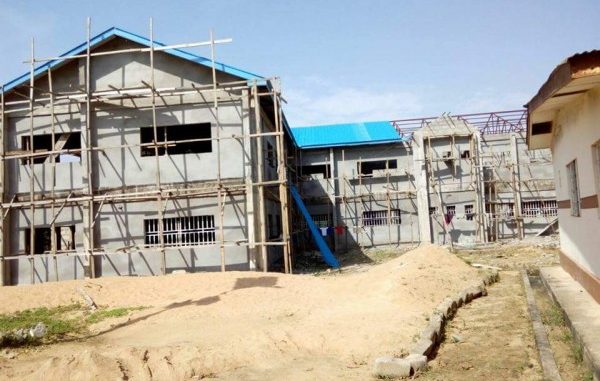 He is the first President or Head of State of Sierra Leone that has accomplished this much for the country and we will continue to highlight and propagate his flagship socio-economic and political developments in Sierra Leone ad infinitum,  until Methuselah.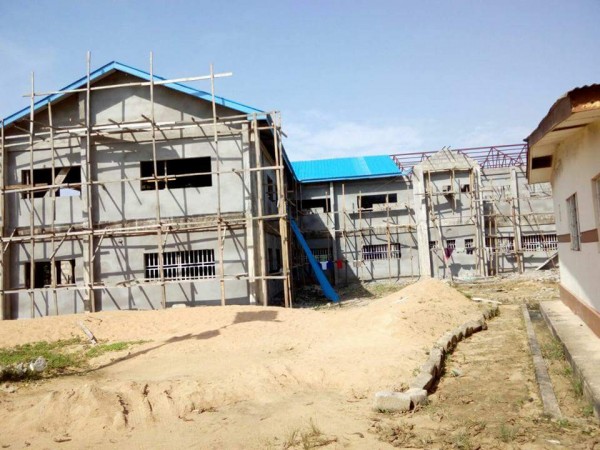 We admit that there are many problems and challenges in Sierra Leone. We admit that the economy has gone into slowdown mode , but what should also be admitted is that President Ernest Koroma and Government are not resting on their oars . They are busy working hard not only  to redress the situation  but continue to deliver development projects, amidst all the problems and challenges.
Today, we bring to the attention of our readers what President Ernest Bai Koroma has done again in the opposition SLPP stronghold of Kailahun District. He is having an ultra-modern hospital constructed that will be a blessing not only to the Eastern Region but villages spanning the border with Liberia.
This huge hospital being built in Kailahun, which some say will be larger than the main referral hospital in the capital, Connaught ,  is very important for the nation for various reasons . The hospital will be well-equipped to deal with any more outbreak of deadly diseases as it happened in the vulnerable region when Ebola entered through Liberia  in 2014 .
The hospital  will also make it possible for the sick to be treated upcountry , instead of being rushed all the way to Freetown.
With the magnificent road , water and electricity projects completed also in Kailahun,  the President Koroma government has worked  immensely  for the people and deserve praise .
PRESIDENT KOROMA TO CHANGE THE FREETOWN SKYLINE —The topic for our next editorial.