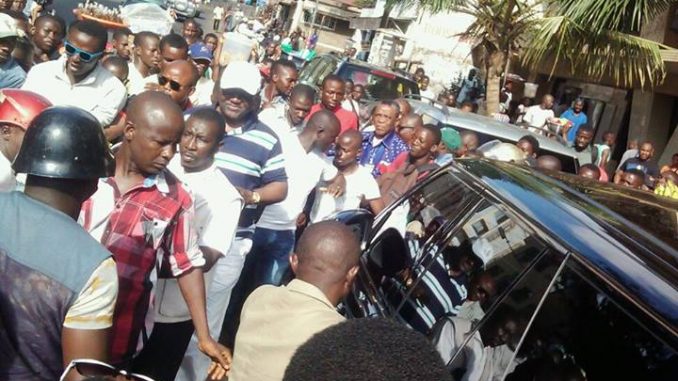 Last weekend, PRESIDENT ERNEST BAI KOROMA , a clever statesman and politician, confounded his critics who are erroneously contending that he has lost his popularity with the people . All it took last Saturday for President Koroma to demonstrate that he is still the man of the people and he has not lost his "mojo " at all as wrongly portrayed by his critics was to do what NO African leader would dare do today—Drive himself without any escort through his busy capital.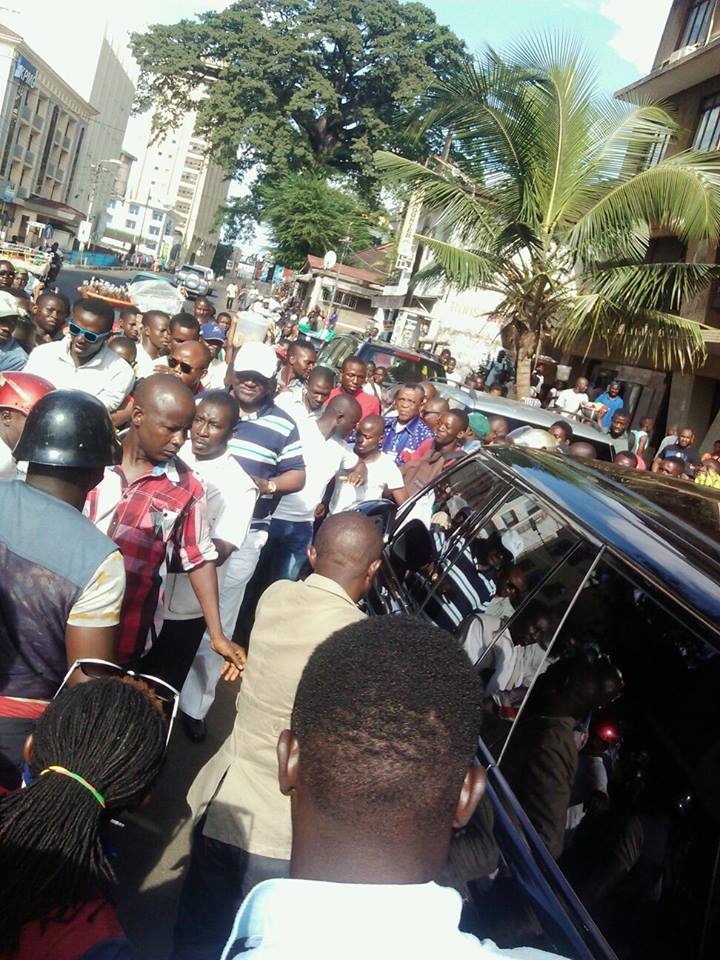 President did it once again in grand style last Saturday . He drove himself around the capital without security , and all the liars and false commentators on Facebook and the discussion forums who have been making a meal out of the big lie that the President has lost his popularity and mojo with the people were left in stunned disbelief and shame. Swarming crowds of excited, buoyant and appreciative people, especially the much-misrepresented  youths , while still avoiding body contacts and handshakes to obey the Ebola protocols, came out in full swing to receive their man and show him that they still love him. There was nothing like the hostility and egg-throwing some of the President's detractors had been predicting. Rather, but for the Ebola, the surging crowds would have taken their hero shoulder-high and danced with him.
The big message last Saturday was that President Koroma is still popular with the people and he is still loved, appreciated and respected. I learnt that even Maada Bio confided in somebody that he feared that President Koroma was still popular with the masses and the youths just would not get over their excitement for him.
The reasons that PRESIDENT ERNEST KOROMA remains popular with the people are many.
First of all, while not considering himself perfect ( Since nobody is perfect ) , President Koroma is very sincere and he puts his sincerity into action, which is what God himself is looking at. Our Lord knows that none of his creations are perfect but he looks for sincerity in them and a conscious effort to translate that sincerity into action by obeying him. Where he falls short, the Blood of Jesus Christ will always be there to wipe his slate clean. The People of Sierra Leone have not stopped loving and believing in President Koroma because they know that he is sincere and does his best to demonstrate his sincerity. When he falls short, it is not for lack of sincerity or effort but mainly because of circumstances beyond his control.
Secondly, President Koroma remains popular with the people because he means well for the nation and demonstrates unimpeachable commitment towards that ideal. People are not fools. If you mean well for them, they see and if you are committed towards proving that you mean well for them they see that too. They know that you cannot provide everything for them or succeed in everything you try to do for them , but once they see through you that you mean well for them and you are going all out to do things that demonstrate how much you mean well for them , they will love and respect you . This is one of the secrets of the continued popularity of President Koroma.
Thirdly, President Koroma is a hardworking Head of State and the people see it and know it. This is the only President we have had who does not take breaks or vacation from his job. He is always on the job all the year round . Again, people see these things and it helps to instill respect and love for the President.
Fourthly, President Koroma has a record of magnificent achievements for his people. However dire the Ebola situation, Sierra Leoneans know that before Ebola struck, President Koroma has not been resting on his oars. He has been paddling the canoe of socio-economic and political developments and the marvelous developments he has delivered are all around for all to see. Thus, President Koroma still remains popular with the people.
PICTURES TELL THE STORY OF A THOUSAND WORDS. HERE IS A PHOTO OF PRESIDENT KOROMA BEING HAILED BY HIS PEOPLE LAST SATURDAY. THANKS TO TUNDE SCOTT FOR PROVIDING THE PHOTO .