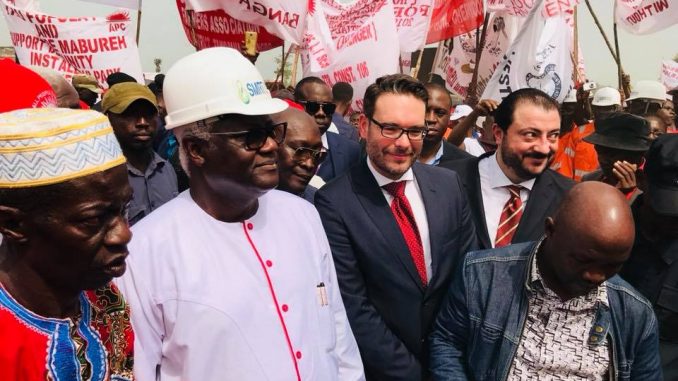 In Port Loko , there is a much jubilation over the switching on of the Bankasoka Dam which is a mini hydro- electric facility t
o supply electricity to the people of Port Loko and its environs.
Thousands of people from all walks of life are witnessing this historic event. President Ernest Bai Koroma who initiated the project and sought 100% funding for the project from the Chinese was visibly smiling from ear to ear in the company of APC presidential candidate and running mate Dr. Samura MW Kamara and Hon. Chernor RM Bah respectively. The Speaker of the House Hob. SBB Dumbuya was also present to witness the auspicious occasion as well as were diplomats, APC supporters, government ministers, embers from the general public and the Press.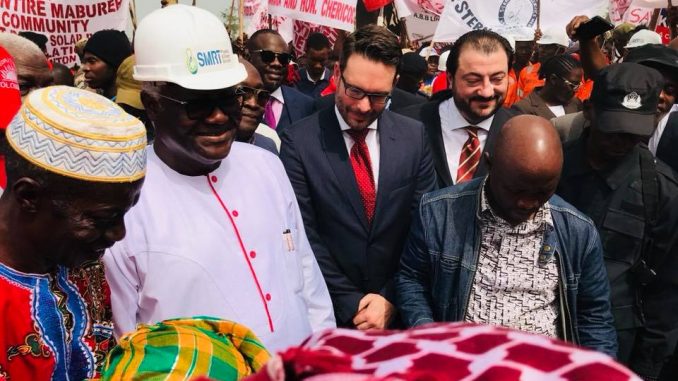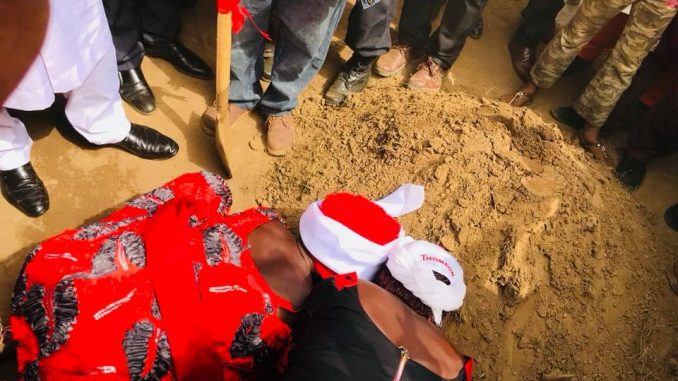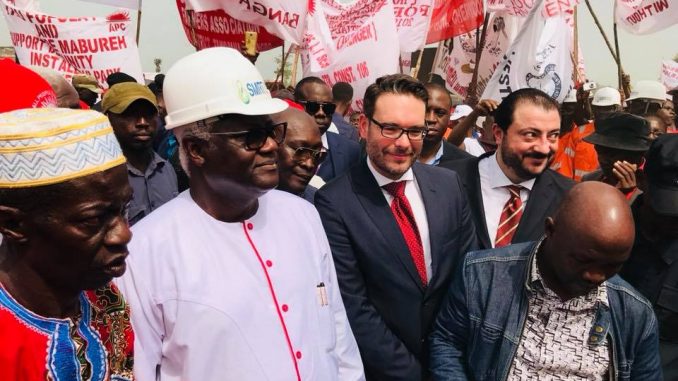 PHOTOS BY JARAH KAWUSU-KONTE
Port Loko residents who are making very loud noises of happiness and joy say they are extremely happy that President Koroma has at last delivered and taken Port Loko out of the dark state it found itself since Independence, adding that, the SLPP government failed woefully to bring any development in any form to the people of Port Loko and that it is only the APC government of President Ernest Bai Koroma that has accomplished such a feat. They commended the president for this and prayed that his successor Dr. Samura Kamara would continue in his stead.

According to hundreds of Port Loko residents they are ready to vote 100% for the APC and for Samura Kamara as the next president of Sierra Leone. They stated that Port Loko used to be called Dark America in Sierra Leone but that with the switching on of the electricity generated by the dam, they can now rename their city Light of America in Sierra Leone.

The event was climaxed with traditional dances and songs and the cutting of the tape to the dam.
*© APC Warriors Communication Network*