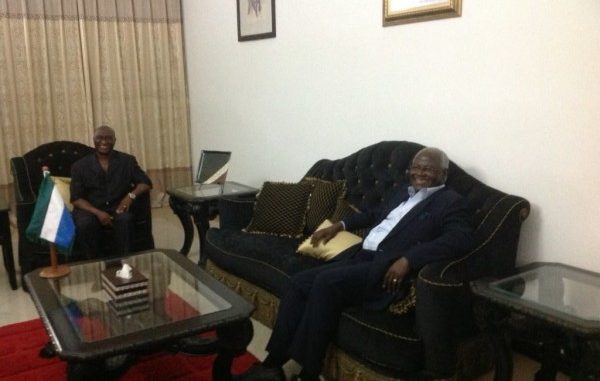 By Jarrah Kawusu-Konte
President Ernest Bai Koroma has returned home after a week long trip overseas to provide spousal support for his amiable wife, First Lady Madam Sia Nyama Koroma who underwent a very successful surgery last week in London. She is recuperating at the moment.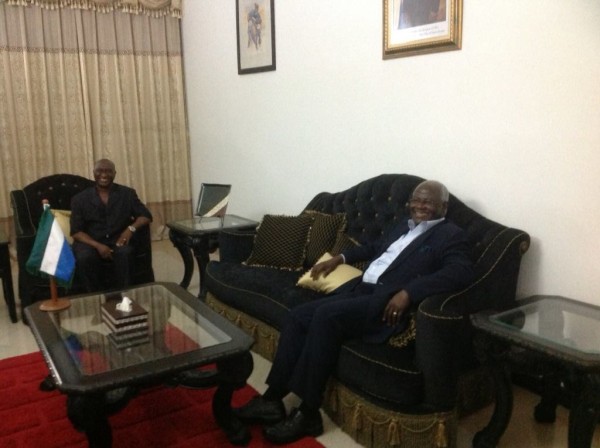 Welcoming him at the Presidential Lounge at Lungi International Airport were Alhaji Minkailu Mansaray, Deputy Chairman and Leader of the All People's Congress, Ambassador Osman F. Yansaneh, Secretary General of the All People's Congress, Bai Mahmoud Bangura, President APC Youth League, Henry Macauley, Sierra Leone High Commissioner to Nigeria, Paramount Chief Bai Sebora Sheba Gbereh the 3rd of Kaffu Bullom and a coterie of State House staffers, including the Communications Unit.
MORE DETAILS COMING SOON