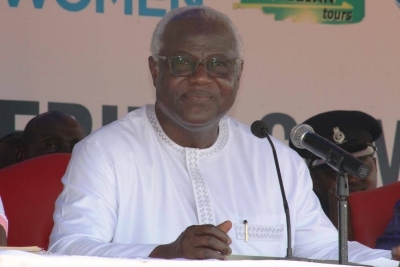 John Baimba Sesay
First thing first; challenges abound for especially a growing economy like Sierra Leone. Global trends like drop in price of Ore and even the outbreak of the ebola virus have had their adverse effects on our growth trajectory. But again, a long way we have come in our development efforts and thanks to the leadership that President Koroma has provided in the last close to a decade since he was elected into office.
Have you ever asked yourself where we have come from as a country, with an apparent attempt to do a comparative analysis especially in terms of our development efforts as a country? Looking at Sierra Leone for the last ten years, compared to the same period prior to 2007, it will be obvious to state, the President shall be missed when he shall have retired in the coming year.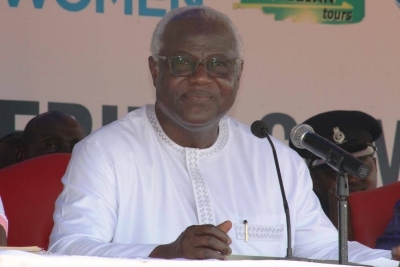 His years in governance have been marked with tremendous improvement on our human right record, creating the environment for an open and free media landscape. The governing All People's Congress remains a major player in the country's growth process, spearheading her development process in the areas of infrastructure, tackling graft and sustaining her democratic credentials.
The President has successfully sustained the gains made in our peace building efforts, never attempting to chase any former leader. He ensured, key governance institutions in the country are built on, with women now having major stake in our governance process.
The growth of democracies requires active participation of key institutional frameworks. Having an effective, viable and functioning civil society forms a major component in sustaining the growth of democracy. What this government has also ensured in the last close to a decade is to provide an open platform for discussions and citizen's participation at the level of civil right groups.
Infrastructure has been another landmark of success story. Notwithstanding the challenges we have been going through as a country, we have been able to fix our broken infrastructure which was met in a dilapidated state. Growth in the country's infrastructure sector, it should be noted, has been a landmark achievement of this administration. Billions of Leones have been spent in fixing a broken infrastructure. The country continues to build roads, thus linking people, towns and cities. The President never limited the infrastructural projects to just roads. He equally invested on social projects across the country.
At the level of partisan politics, we have seen how under his leadership, the governing All People's Congress has successfully transformed itself into a national institution. The brutal overthrow of the Party in 1992 by young military boys had paved the way for the literal demise of the APC. But for the efforts of party loyalists, the Party, based on what the NPRC had wanted to do, was to remain in political wilderness for decades if not forever.
As it is today, the APC remains a major player in the country's growth process, spearheading her development process in a range of sectors. The growth of the Party itself today remains one major achievement that largely could be attributed to President Ernest Bai Koroma, as Party Leader and Chairman. It was he, who successfully won two consecutive elections for the Party, first by defeating a governing Party and then ensuring a re-election in 2012.
In a nutshell, it would be disingenuous for anyone to suggest the President won't be missed when he shall one day retire. The fact that we have had dozens of media practitioners serving the country, with youths playing crucial role in governance today, all serve as indicators of his successes for which he surely shall be missed.