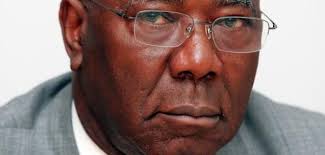 Monday August 2, 2004
A usually reliable source in  Freetown has informed COCORIOKO  that President Alhaji Dr. Ahmad Tejan Kabbah will do that  national brinksmanship  which the nation has been calling for from time immemorial. He will reshuffle his cabinet today.
This is welcome news for all Sierra Leoneans who have been calling on President Kabbah to give his government a much-needed kickstart by removing from  the Sierra Leone leadership landscape some of his redundant and worthless ministers whose incompetence, lack of dedication to their jobs and unpatriotism had left the SLPP government looking like an accident going somewhere to happen.
Some press houses in Freetown, who have also received wind of today's proposed cabinet reshuffle have started marshalling reporters to bring the big story to their readers.But few people in New Jersey, whose opinions COCORIOKO  sought , said they await to be surprised , but they are not expectant of the spectacular. Joseph Moriba of Somerville opined : "This President likes to talk about sacred cows, but nobody has sacred cows like him. There are people in his government who are completely useless, but they are untouchable."
Cyrus Macarthy of the Princeton Apartment complex said that" If the story of the  cabinet reshuffle is  true , Sierra Leoneans will know today whether the President has the country's interest at heart. If he  comes up with the same old, recycled politicians and  cronies, it will just confirm the fears of our people that President Kabbah is only concerned about his own interests.  But let's wait and see . He might yet spring a big surprise. "
Because of the lacklustre performance of Kabbah's  ministers, many of whom ,  reports say , yawn or sleep their way through cabinet meetings, Sierra Leoneans look forward to a fresh  and completely new infusion of more patriotic, committed and result-oriented brains in the government.
STAY IN TOUCH FOR THE LATEST