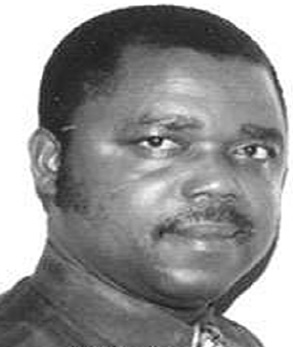 Posted by Philip Neville on Sep 5, 2007, 02:34

No doubt, it is in the minds of men that the defenses of peace must be created. The days gone by have been enveloped with sporadic violent clashes and those to come are shrouded in a cloud of doubtful thoughts and mix feelings. Amidst the mounting political tension and outbreak of sustained violent clashes amongst the supporters, sympathizers and allies of Ernest Koroma, the presidential flag bearer of the main opposition All Peoples Congress Party and Solomon Berewa , the Vice President of the Republic of Sierra Leone and the presidential flag bearer of the ruling Sierra Leone People's Party, His Excellency President Ahmad Tejan Kabbah has unilaterally but efficiently prepared a domestic Non-violence Peace Plan to mitigate, if not completely eliminate the ongoing clashes. This recent move by President Kabbah, in the face of politically dumb-founded Sierra Leoneans, members of the Diplomatic Corps and the International Community has added a further threat to the peace loving Sierra Leoneans as a whole and the very dynamic personality of Sierra Leoneans unequivocal father of our historic peace.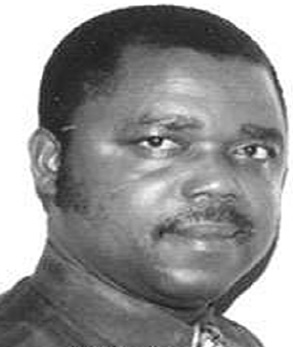 PHILIP NEVILLE
Prior to the innovative strategy of President Kabbah, to bring the flag bearer of the both political parties to the table, he had emphatically threatened to impose a nationwide state of Public Emergence pursuant to Section 29 of the 1991 Constitution of Sierra Leone, in a speech broadcast in our National Media Institutions and International Media Houses. His intention to declare a state of Public Emergency at that time was perhaps out of the frustrating messages of revolts and counter revolts unleashed by politicians against their fellow Sierra Leoneans. Indeed one would have expected any leader to have made similar pronouncements, to restore sanity and peaceful co-existence, in is state, while he still carries the mantle of leadership.
Unexpectedly, President Kabbah's non-violence strategy has particularly created an alienation of the ex-fighters from their status of security guards they occupied before this moment. This move by the president, to expressly advocate for the elimination of ex-fighters from the ongoing electioneering process tells Sierra Leoneans that, the president wants to leave Sierra Leone in a state of peace and not chaos.
Obviously, every reasonable man will infer from the declarations made by both Ernest Koroma and Solomon Berewa that, they were very much confused and had become fed-up over the overwhelming presence of ex-combatants in their midst . It must have been that the leadership of both parties had been for long evaluating possibilities of peacefully eliminating those notorious ex-combatant and fighters from the security networks of their parties.
Sierra Leoneans have never been receptive to the proactive participation of those military boys in the political dispensation of this nation. Certainly, they would argumentatively postulate their constitutional right to vote and to be voted for in every electoral process. But this does not mean that they should be left to put our potential leaders under siege.
Our history should always be a political mirror to look critically at ourselves and the past and objectively analyze what the future holds for Sierra Leoneans. President Kabbah's fear over the ex-combatants that are now securing the political hopefuls of this nation is justifiable.
Without even explaining the manner in which he was disgracefully kicked-out of office, and the unprintable mayhem caused by those culprits on the people of Sierra Leone, their conspicuous joblessness is even sufficient to nail them finally.
Ironically, the politicians of Sierra Leone are now jubilantly interacting with barbaric ex-fighters and combatants that wrecked havoc on the nation few years ago. Those were the same individuals that looted our banks and treasuries, allowed international fraudsters to rape this nation of our precious mineral resources, rape our mothers, wives, sisters and children and caused an unprecedented destruction to the lives and property of our beloved Sierra Leone. They were the same individuals that led Sierra Leoneans to suffer from an international sanction and embargo. How can we allow them to entrench themselves in our political drivers, at a crucial period like this?
Undeniably, a country that is emerging from a civil crisis would always experience violent clashes intermittently, as it is one of its legacies. The extent to which such clashes occur and their manner of recurrence should be assessed against the severity of our violent past. It is indeed a truism that there were thugs and hoodlums that were associated to the present political parties. However, what was not certain was the proclivity of those individuals to cause untold sufferings, to the nation of Sierra Leone, as a body. But the intervention of those military misfits and ex-fighters in the hierarchy of the present political parties exacerbated the extent of the violent nature of our youths and political thugs. Their intervention was principally welcomed by those politicians, to either exhibit self-centeredness or show case their strength of violence, should the need arise.
More than ever before, Sierra Leoneans should join president Kabbah in promoting the call for a peaceful co-existence and love for another.
It is our hope that the planned peace rally or match between Ernest Koroma and Solomon Berewa, and their supporters would be as peaceful as expected. We are desirous to see our beloved Sierra Leone geometrically progresses to a nation of prosperity that is characterized by the availability of massive employments for our educated and uneducated youths and a balanced patriotism.
As we match towards the destiny of our nation, let us be firmly united and love our country above all else. May be President Kabbah's latest move would overshadow the vehement condemnations he has been receiving from some frustrated political elements within this nation. Even though we are aware that the expectations our people have not been achieved but this last minute move by the president is laudable.