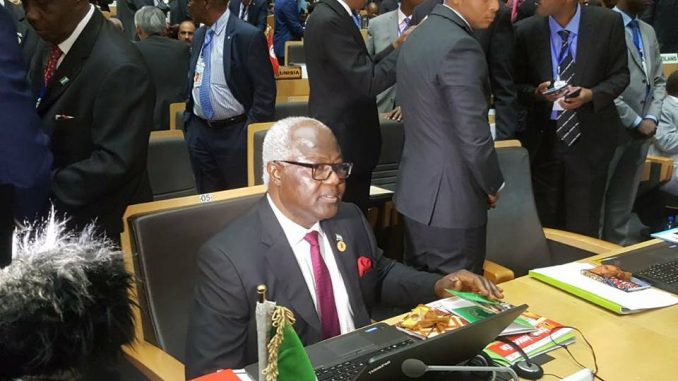 By State House Communication Unit
President Dr Ernest Bai Koroma accompanied by his wife First Lady Mrs. Sia Nyama Koroma today, Monday 3rd July 2017, attended the opening ceremony of the 29th Ordinary Session of the Assembly of the African Union (AU) held at the AU Headquarters in Addis Ababa, Federal Republic of Ethiopia.
Held under the theme, "Harnessing the Demographic Dividend through Investments in the Youth," the two-day summit which kicked off today is expected to focus on peace and security, economy, trade, AU reforms and youth empowerment, among others.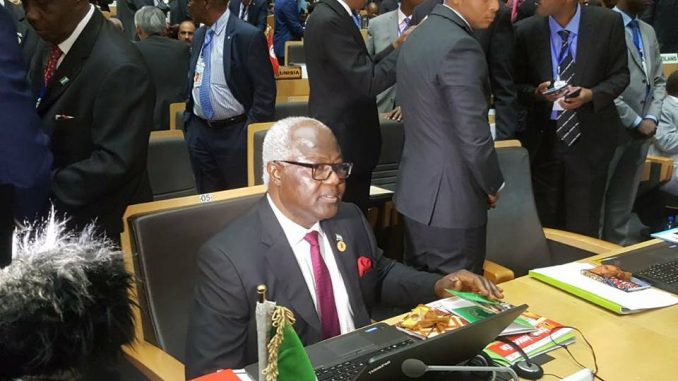 In his welcome statement as the current AU chair, President of the Republic of Guinea Professor Alpha Conde noted that many conflicts across the continent continue to compromise the future of young people. "The AU has decided to harness the capacity of youth in terms of the holistic management of their aapirations," he stated. He urged for a sense of duty and responsibility among African leaders by involving the youth in the development process.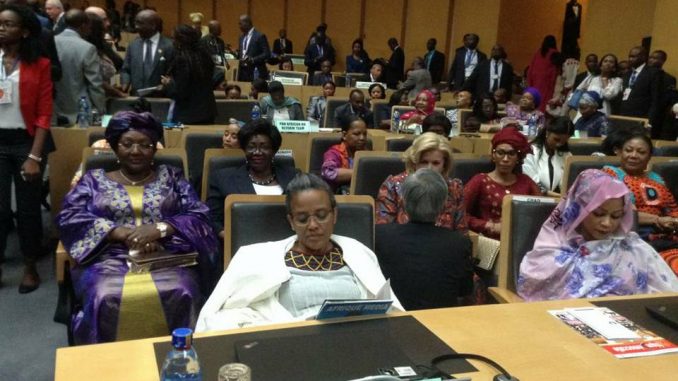 President Conde emphasised the need for the continent's leaders to pull their efforts together to create the conducive space for the development of the African youth, and called on his colleagues to invest substantially in youth programmes, saying that they should unite behind the roadmap of 2017 under this year's theme – "Harnessing Democratic Dividend through Investments in the Youth".
Professor Conde also spoke of the need for the recruitment and training of community health workers to fight epidemics like cholera, TB, Malaria, among others. He also committed to silence the guns by 2020.
"Africa must be a haven of peace and prosperity conducive to investment and trade. We have to take action in order to harness the Democratic Dividend," he said.
President Koroma is expected to present his report as Coordinator of the Committee of Ten Heads of State and Government on the Reform of the United Nations Security Council to the Assembly of the African Union for adoption tomorrow Tuesday 4th July, 2017.
Stay tuned for more details…