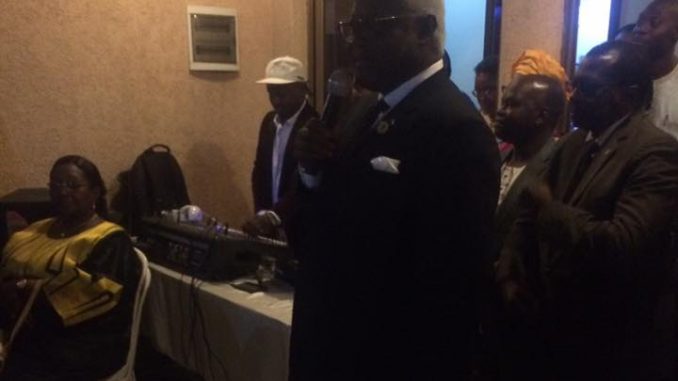 Dateline Addis Ababa:
His Excellency Dr. Ernest Bai Koroma, President of the Republic of Sierra Leone, on Sunday 28th January, 2018 bade farewell to the Sierra Leonean community and friends of Sierra Leone in Ethiopia.
In his address, President Koroma thanked the community for the opportunity granted him by his fellow Sierra Leoneans to serve as President for ten uninterrupted years.
In what the community perceived as very modest was when His Exvellency stated that he has not been able to accomplish all that he outlined in 2007. "But I and my party are very proud of our record in the unprecedented development agenda we have achieved over the years," President Koroma said amidst thunderous applauses.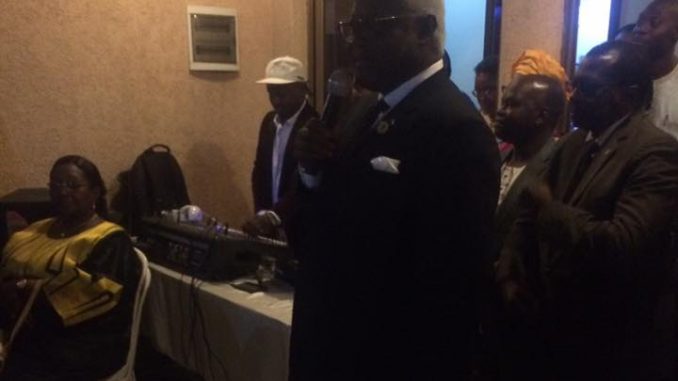 President Koroma further catalogued his tenure on the following issues:
(1) That his visit was unique as Sierra Leoneans gave him the opportunity to serve as their President as he was here to bid farewell to the African Union and the Sierra Leone community in Ethiopia
(2) Felt fulfilled as he is bidding farewell as he was in Parliament during the close of the House where he catalogued his achievements to the nation
(3) He was happy to launch the transshipment port for West Africa, which would open up Sierra Leone to further business
(4) He said his record on good governance, democracy, political inclusiveness, the Rule of Law, political participation and transformation is an open book
(5) He assured that he is a respecter of the constitution and reaffirmed that the 7th March, 2018 multi-tier elections will be conducted in a free, fair and violent-free atmosphere thus the National Electoral Commission will not disenfranchise any eligible voter
(6) The President disclosed that he will be coming to Ethiopia but in a different capacity to continue to promote Pan-Africanism, regional peace and global security.
@Abdul Karim Koroma