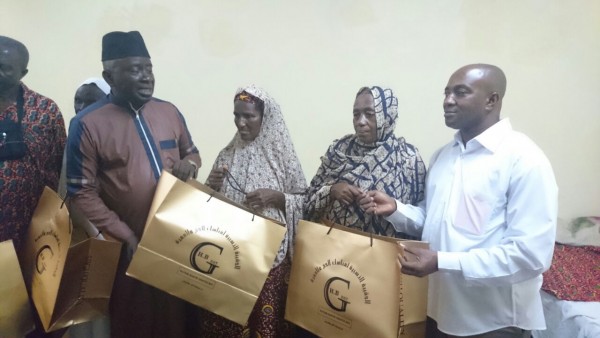 M.B. Jalloh, Press Attaché, Saudi Arabia
Sierra Leone's President, Dr. Ernest Bai Koroma has bought Hajj Kits worth thousands of Saudi Riyals for the 800 Sierra Leone pilgrims who are currently in the Holy Land of Mecca to perform this year's Muslim pilgrimage, (Hajj).
The packages, containing Water Spray Fans, Power Banks, Flash Lights, Prayer Mats, Umbrellas, Shaving Machines, among other useful items during the Hajj rituals in the Holy Sites of Mina, Arafat and Muzdalifah were delivered on Friday, 9th September, 2016 by Alhaji Sheka Kamara, Special Assistant to the President on Social Affairs who also doubles as the 2016 Hajj Chairman to Saudi Arabia.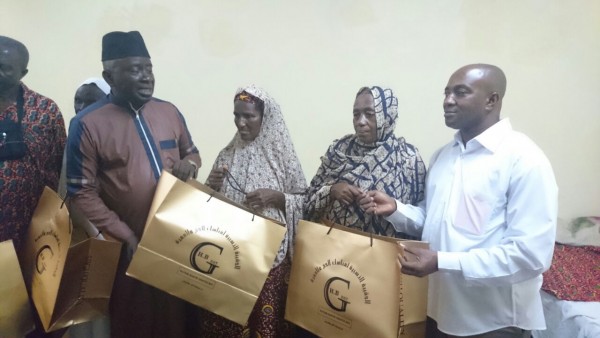 Delivering the items, Shekito as he is commonly called, says President Koroma had always appreciated Islam and has always been able to cut across religious and tribal barriers in the country since his assumption of office in 2007.
He said President Koroma is a benevolent leader and praised him for the financial assistance he has been given to the pilgrims since Government took over the organization of Hajj in 2010, without discrimination.
President Koroma, the Presidential Aide said, came from a dedicated Christian family, but his interest in the Muslim Community is second to no leader since Post- Independence Sierra Leone.
President Koroma, he furthered, is a leader with distinguished and positive qualities who has also helped to promote religious tolerance in Sierra Leone.
Shekito also hailed the President's Envoy in Saudi Arabia, Ambassador Alhaji M.S. Kargbo for coming up with the idea of getting the Hajj Kits for the pilgrims – an idea, he said, was welcomed by the President and the entire National Hajj Coordinating Committee.
Receiving the gesture with joy, speaker after speaker prayed for the President's continued good health, God's guidance and sustainable strength to enable him achieve his set goals. They also prayed for sustainable peace and prosperity in Sierra Leone.