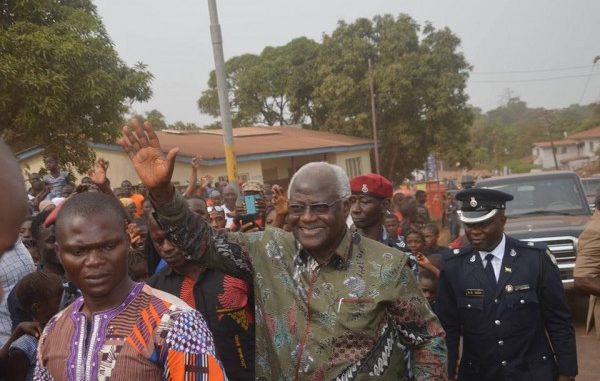 By State House Communication Unit
President Ernest Bai Koroma on Friday 19 February, 2016, concluded a fact finding and assessment tour of three communities including the Lumley Government Hospital, Leicester – Tree Planting-Fourah Bay College community and the settlement site for flood victims at Mile Six along the Freetown-Masiaka highway.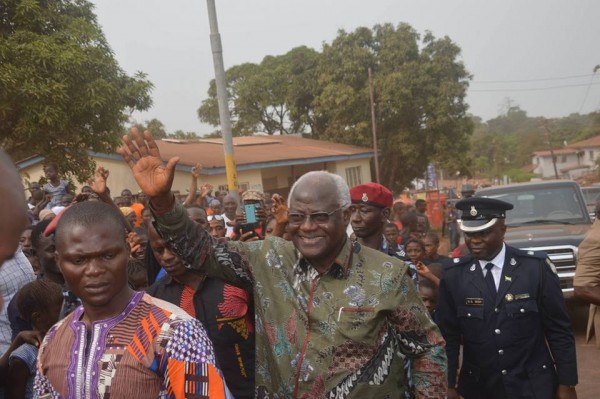 Inspecting the Lumley Hospital vicinity, President Koroma briefly addressed enthusiastic youth who were calling on him to preserve the Malamah Amateur Football Association (MAFA) multipurpose playing ground, which is believed to be part of the hospital land.
Meanwhile, he told the youth to exercise restraint and be peaceful as he promised to get back to them after consultations with the technical team.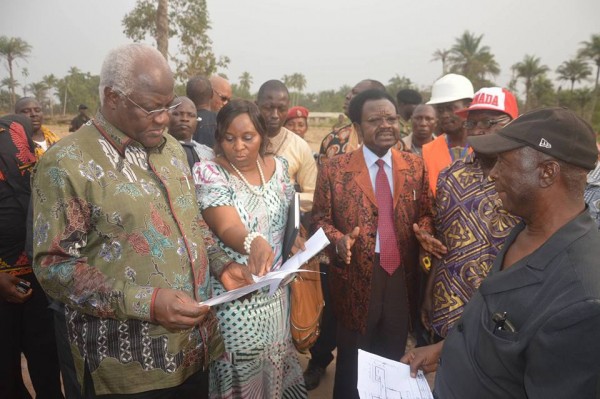 At Leicester/Tree Planting community, the president urged them to give access to the Lands Ministry to demarcate the FBC land as agreed in a meeting at State House and reminded them about the Arab Bank for Economic Development in Africa (BADEA) project which he emphasized must be given preference.
To the flood victims at Mile Six, President Koroma expressed his profound delight for the hilarious mood the victims received him and his entourage. "Even in the face of the challenges you face in the new settlement, you are able to show appreciation," he said.
The president inspected the two sample houses built by both Chinese contractors and the Sierra Leone Housing Cooperation (SALHOC) for the flood victims at Mile Six, and also promised to address the concerns raised by the victims about basic social amenities. He admonished the flood victims to learn skills for self-reliance.