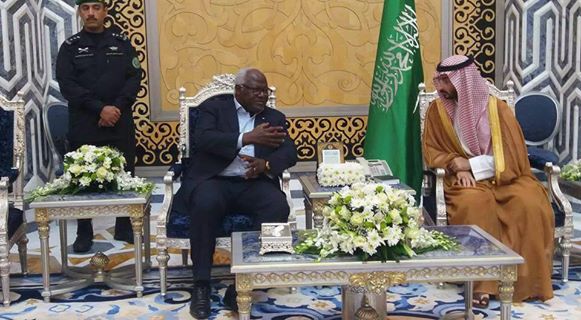 By KABS KANU :
Since President Ernest Koroma came to power in 2007, Sierra Leone  has tremendously  made far more progress in fostering good international relations based on mutual understanding, cooperation and development.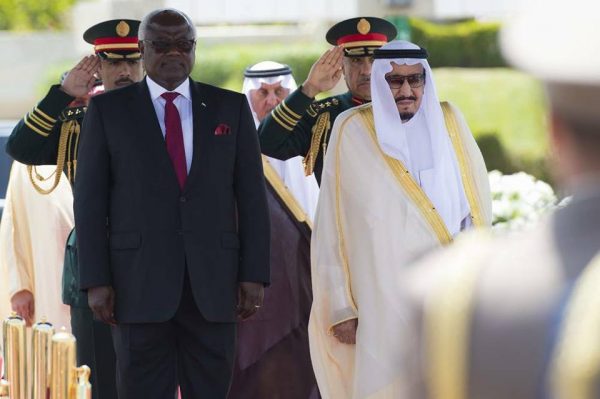 PRESIDENT KOROMA IN SAUDI ARABIA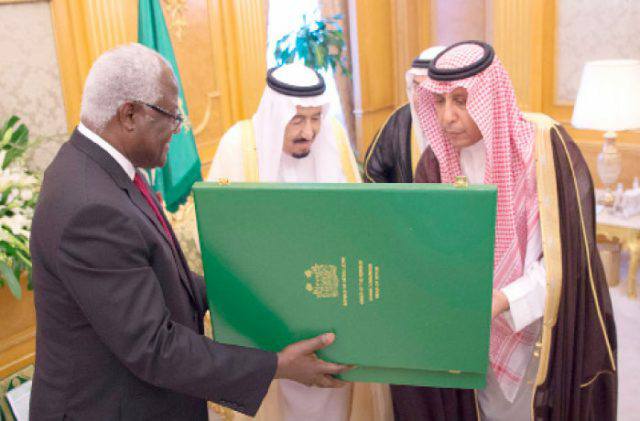 Our relations with other countries , international organizations like the UN, DFID, EU, AU, ECOWAS etc and international stakeholders remain excellent and for this credit must be given to a President whose priority in diplomacy and international relations is not only to put Sierra Leone on the map of striving nations making admirable national development  but to  strengthen the friendly bilateral relations between our country  and other nations, promote socio-political and economic cooperation, increase cultural exchanges  and position the nation strategically to play a discernible role in the maintenance of international progress, peace and security.
President Koroma is presently out of the shores of Sierra Leone. He is on a visit to Saudi Arabia and Turkey .
In Saudi Arabia, Ambassador M.S. Kargbo, our envoy in that country, told Press Attache , M.B. Jalloh that the aim of the President's visit is not only to thank the Saudi leadership for standing by Sierra Leone during critical moments like the 2014 Ebola outbreak, but "also to hold consultations with the King on a range of issues bordering on the two countries' mutual interest in order to strengthen and deepen bilateral relations and cooperation between the two Governments and peoples."
The Ambassador went on to say that : "The two leaders will also discuss the promotion of trade and investment; explore potential areas of economic and technical cooperation between the two countries."
After President Koroma held  fruitful talks with the Saudi Crown Prince Mohamed bin Naif bin Abdulazziz Al-Saud , Sierra Leone's Information and Communications Minister , Mr. Mohamed Bangura , reportedly said that our nation stands to benefit a lot from the meeting.
From Saudi Arabia, President Koroma has gone to Turkey where he will meet with President Tayyib  Erdogan . He is also expected to hold talks with the Turkish leader on economic, cultural and technical cooperation.
COCORIOKO  hopes that the strong and fruitful legacies in international diplomacy and foreign relations being laid by President Koroma will be maintained by the next President who will emerge from the March 7, 2018 General Elections.
President Koroma has carved out a magnificent place for Sierra Leone in the international area and placed the nation in a strategic position to reap rich dividends from the social, political, cultural and economic partnerships with foreign nations and international organizations, all of whom hold us in high esteem. COCORIOKO  hopes the next President will press home these advantages for the betterment of our people and generations yet to come.