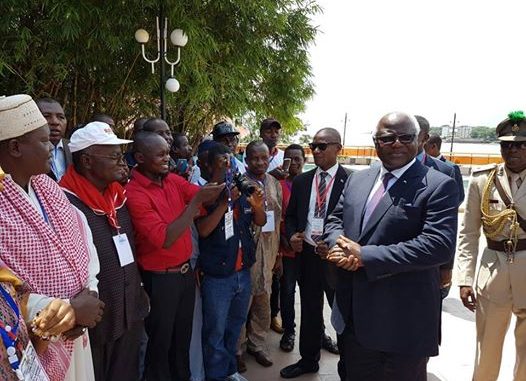 President Ernest Bai Koroma has met with the Sierra Leonean Community in Conakry on the sidelines of the 24th Ordinary Session of Heads of State and Government of the Mano River Union in Conakry, Republic of Guinea today June 24, 2016.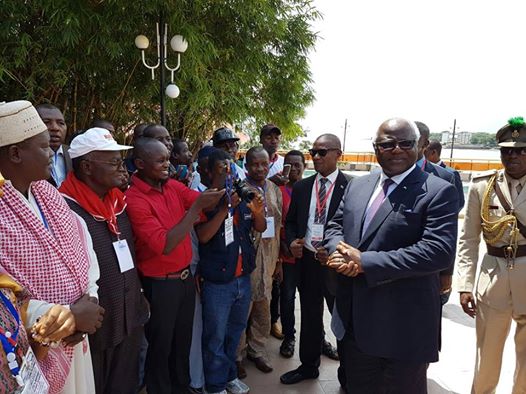 Addressing the delegation, the president informed about the Bandajuma-Gendema road project which was recently lunched as well as the post Ebola recovery priorities, and urged them to be law abiding at all times.
Meanwhile, President Koroma has called on his colleague Heads of State and Government of the MRU to work together to not only restructure and reenergise the glorious organization of the MRU, but also work assiduously to tackle the problems of climate change, to prevent further suffering of "our citizens and to avert any major regional disaster that will undercut the slow gains we are making to restore our economies".
Stay tuned for full details of this trip and the activities of His Excellency President Dr Ernest Bai Koroma.
SHCU©2016