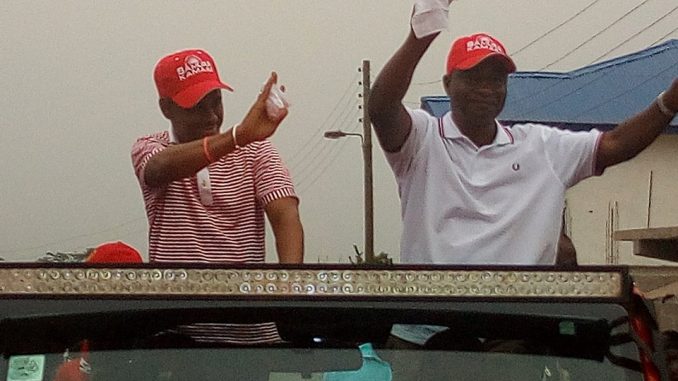 By State House Communication Unit
President Dr Ernest Bai Koroma on Thursday 21 December received a rousing welcome in Pujehun township where he delivered another installment in his 'thank you' tour to the people for giving him the opportunity to serve as president for two consecutive terms.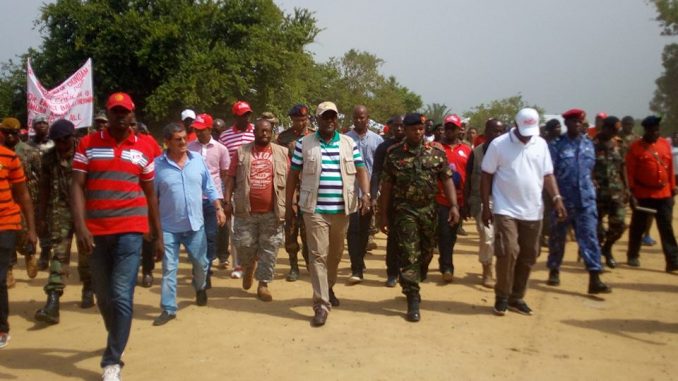 He also thanked them for the support he enjoyed over the last decade of peace and quiet, adding that he couldn't say goodbye without visiting them as his term was coming to an end. He told the mammoth gathering that he was in Pujehun district to present his party's report card, saying he was proud of his record in governance. "I cannot leave unceremoniously without saying goodbye and I feel very proud for creating the platform for change for everyone," he said, and added that he had effected major changes and laid the basis for sustainable development.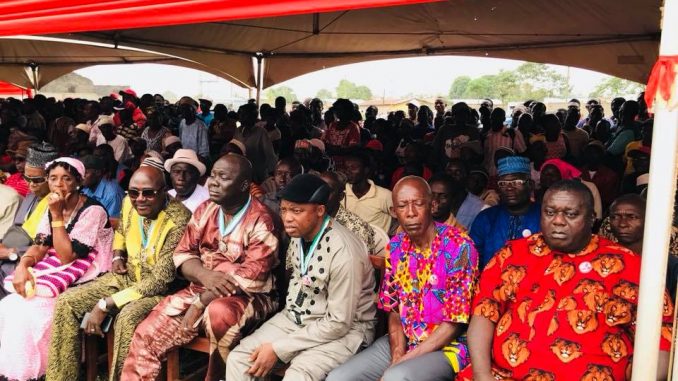 President Koroma recalled the support of Pujehun district to make him party leader when in 1999 Pujehun stood firmly behind him to secure the APC party ticket as flag bearer for the 2002 general elections. "Although it was a difficult moment during opposition days, Pujehun showed trust and belief in my ability to deliver. That's why I couldn't leave without saying goodbye in a special way," the Chairman and Leader of the APC told a very attentive audience.
The president commended the bright example of Pujehun to shut down mosques and churches aimed at stopping the spread of the Ebola virus disease in the district. This, he said, was an excellent example of community ownership and responsibility of the fight against Ebola.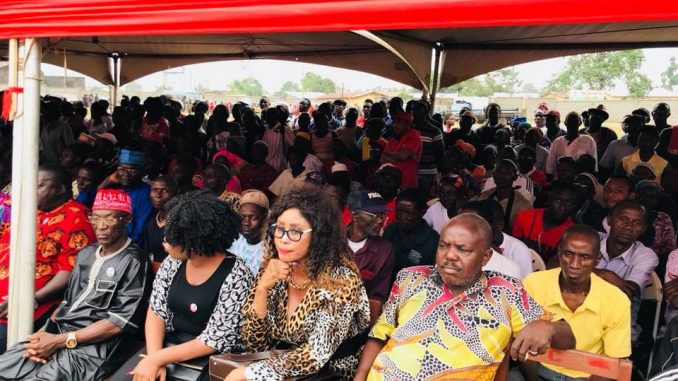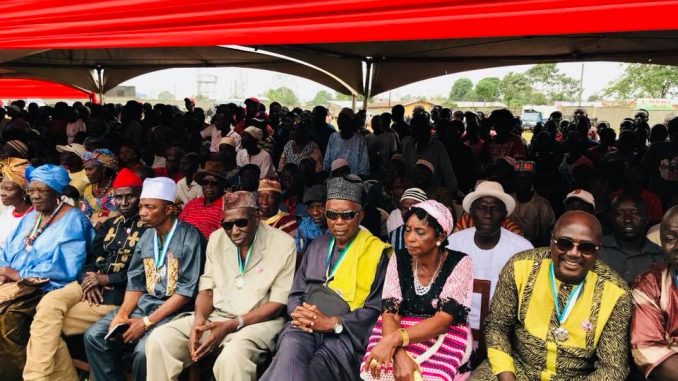 He stated that it is under his administration that the country was rated as one of the fastest growing economies and among the ten countries that was rated as the most reformed countries in the world adding, that similar marked improvements have taken place in health, energy, infrastructure, good governance, peace and stability, youth empowerment, political tolerance, education, private sector, foreign direct investment among others.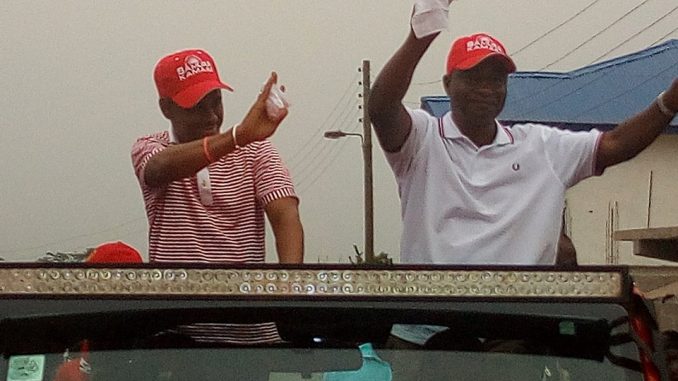 President Koroma further stated that his transformational development across the country is unparalleled to any other government since independence. He went on to note that his administration's developmental strides are anchored on the values of development, progressive change and a party for the ordinary man. He also noted that the de-amalgamation and redistricting was done to increase service delivery to the people. "How can you claim an area as your stronghold when you cannot even construct a small bridge to open up communities?" he asked.
President Koroma also touted his government's democratic credentials in terms of creating the space and level playing field for everyone, including journalists, civil society as well as opposition members to have their say. "This is the most peaceful time in the country's history since independence," he maintained, and called on all to recommit themselves to that change which has yielded serious dividend over the years.
President Koroma also used the occasion to present the APC presidential candidate Dr Samura Kamara and running mate Hon. Chernor Maju Bah to the people of Pujehun. He extolled the credentials and governance experience of both the presidential candidate and running mate. "They have distinguished themselves and have acquired the requisite experience to hit the ground running after they would have been elected as president and vice president respectively," adding that "they don't need to be customized to continue the effective governance of the state and a democratic experience in moving the nation forward.
President Koroma also welcomed new members to the party and assured them of equal treatment.